Zinc-Air Batteries Provide New Source Of Cheap Green Energy To Remote Areas
Deployed in more than 100 villages in Africa and Asia, industry experts are saying these green rechargeable batteries could be transformative.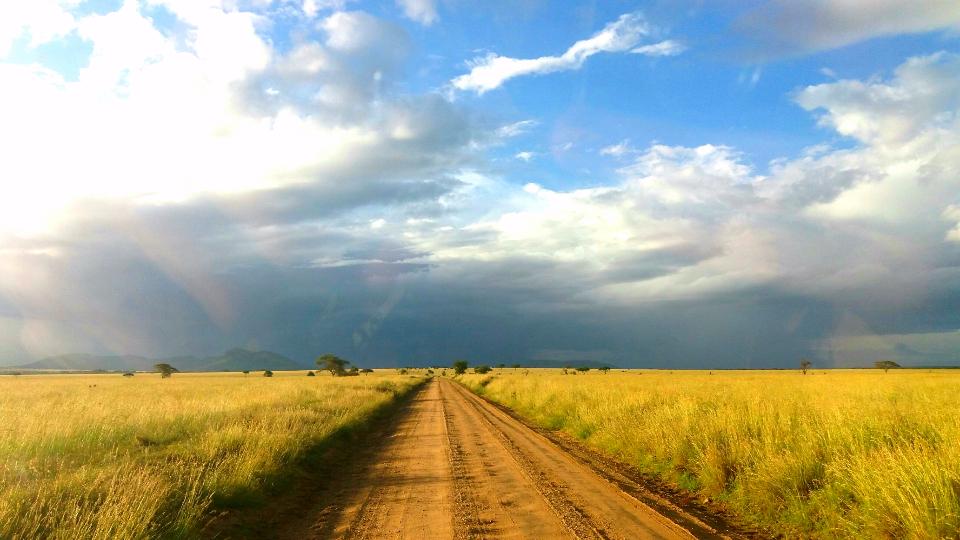 As green energy continues to rise as an alternative to traditional power grids, more people are looking towards how renewable energy sources can reach people in underdeveloped or remote areas. One California-based company, NantEnergy, might have an answer: rechargeable zinc-air batteries.
Article continues below advertisement
Still relatively unknown, the innovative energy storage system could have major global impact. The green rechargeable battery is an air-breathing cell that uses just zinc and air and integrated with digitally controlled intelligence, but what makes it even more unique is the low cost and longer duration of use.
According to NantEnergy in a release, the zinc-air battery storage can provide power at a lower cost than lithium-ion systems at just $100 per kilowatt hour. That's a figure experts in the industry say could be transformative.
Article continues below advertisement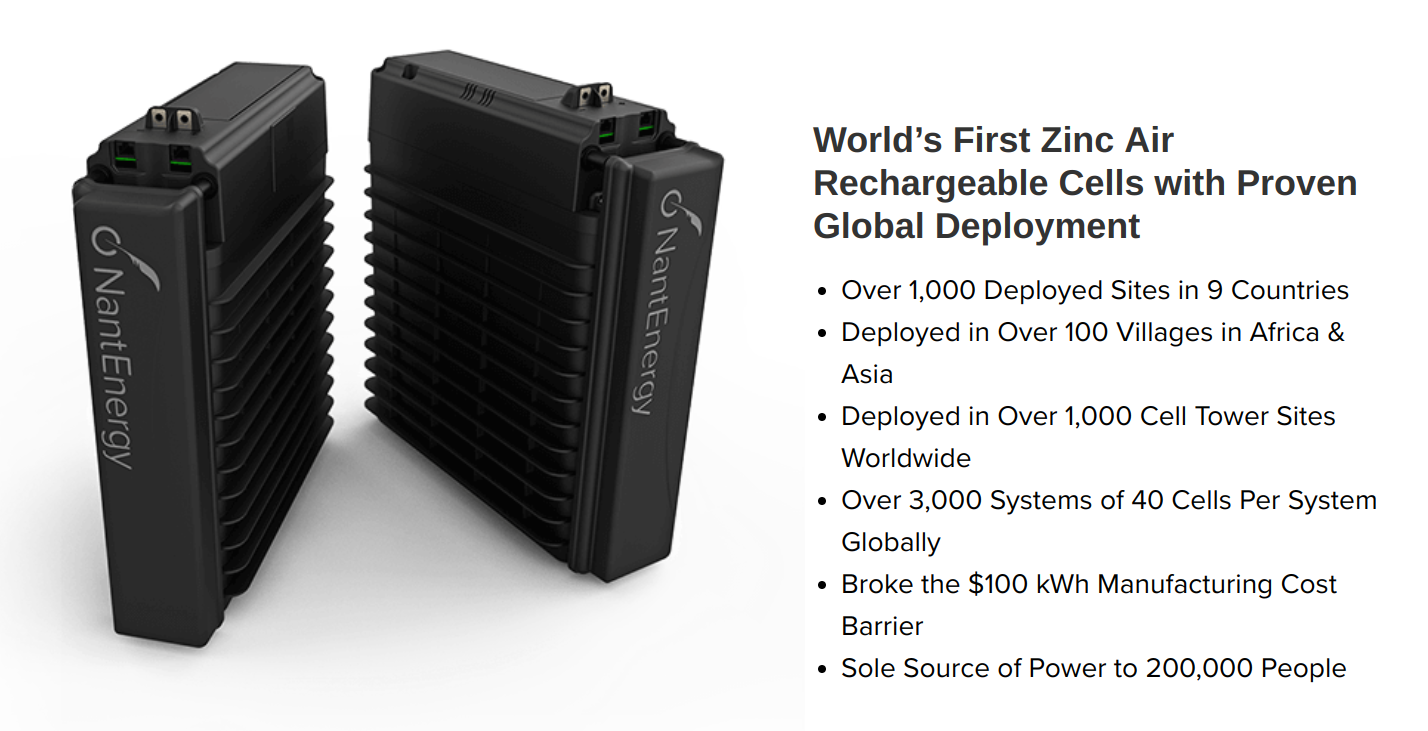 "We have made the safest, de-risked, globally-deployed system in the world with a six-year history of over 1,000,000 cycles to date," said Chuck Ensign, Chief Executive Officer of NantEnergy. "It's remarkable because this eliminates the need for lead, lithium and cobalt, which are scarce and dangerous materials."
Article continues below advertisement
In comparison, lithium-ion batteries can vary in price, but they usually range from $300 to $500 per kilowatt hour, according to the Energy Storage Association. Zinc-air batteries not only offer a cheaper alternative but they're safer to use. There's no risk of overheating and fire and they don't require a cooling system; two things that add to the cost to all lithium-ion battery packs.
"If you look at a map of Earth at night and you see where it's darkest, it's in Africa, Asia and developing countries," Soon-Shiong told The Washington Post. "To reduce cost and be competitive with fossil fuels is critical."
Article continues below advertisement
The energy system is monitored in real time in the cloud and has been successfully deployed in nine countries with more than 3,000 systems supporting 110 villages and 1,000 installations across cell tower sites. Soon-Shiong says they've already served 200,000 people who have no other access to electricity in their communities.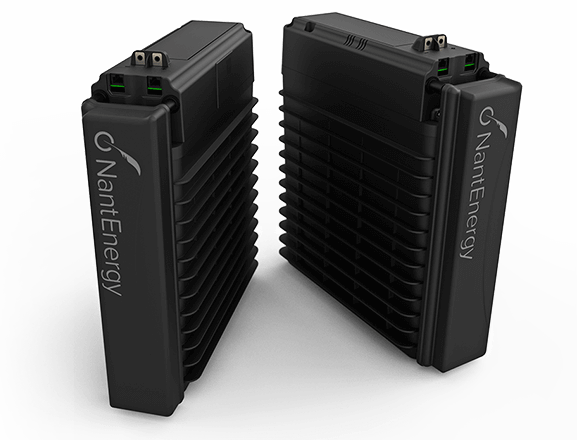 Article continues below advertisement
A biotech entrepreneur and surgeon originally from South Africa, Soon-Shiong told the New York Times it is the first to commercialize the use of zinc air batteries and has more than 100 related patents. Reporting a potential for a $50 billion market, the company is taking orders for delivery next year.
"Zinc occurs naturally in the earth and in the food we eat; it is healthful and abundant," Soon-Shiong continued. "The desire to develop zinc as a source of rechargeable energy has eluded scientists for a century and I am so proud of our scientific team who have made this important breakthrough. By harnessing nature and technology, we have created a path to solve carbon and other types of pollution and establish low-cost, decentralized energy which can provide power to people everywhere."
Article continues below advertisement
Currently being used in a communication tower owned by Duke Energy in North Carolina, the NantEnergy battery was able to continue providing power for three days while Hurricane Florence was hitting the coast line.
The company plans to expand into home storage batteries, batteries for electric cars and grid storage in the near future. With this kind of innovation, the opportunities for NantEnergy are endless.
"The combination of the technology, using intelligent software and the cloud, and nature, using solar, oxygen and zinc, have made this a truly scalable energy solution for the world," explained Ramkumar Krishnan, NantEnergy's Chief Technology Officer. "Over the past six years, we've worked to bring the cost down so that we can make this green energy more widely available."