This Town Is Using Leftover Shells From Local Restaurants To Make A 'Living Barrier Reef'
This town has helped their local reef by reusing leftover shells.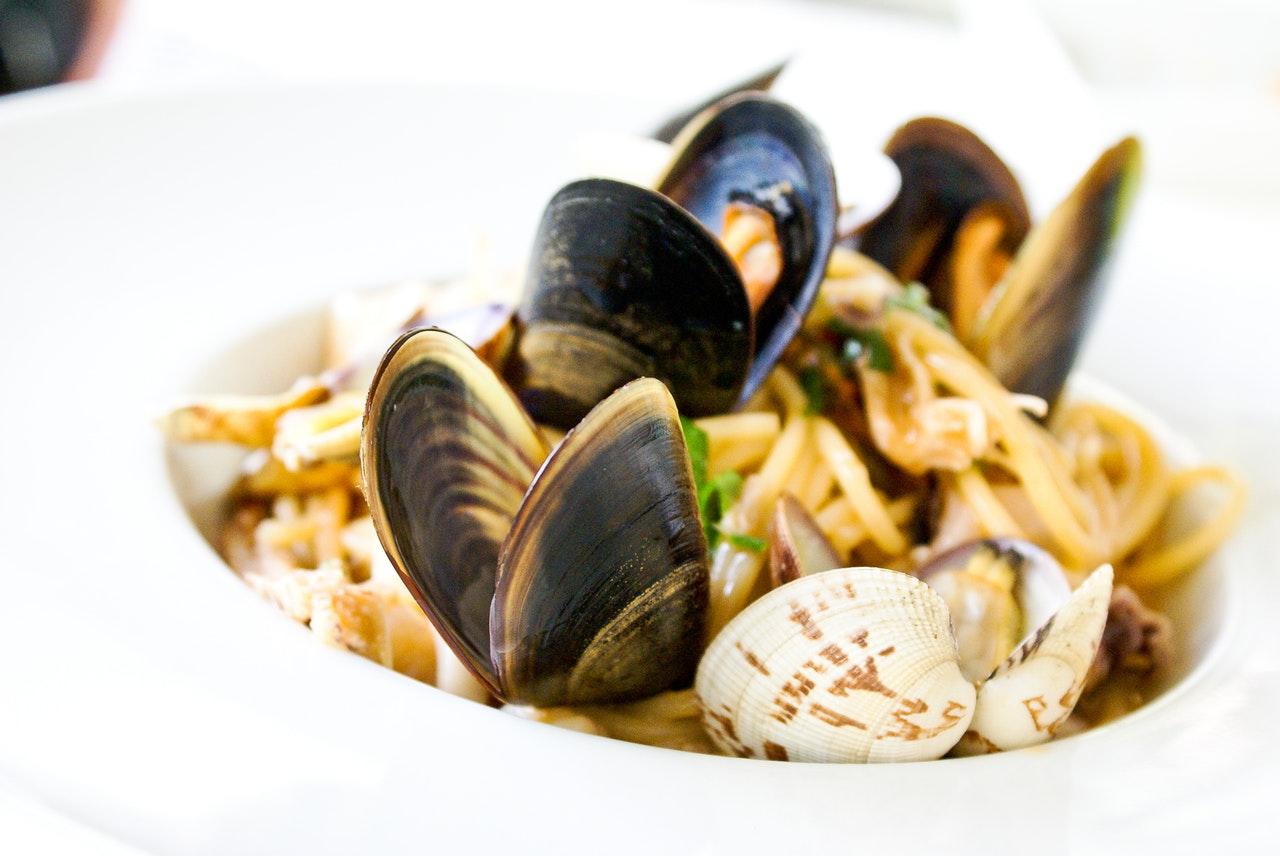 In Hempstead, Long Island, environmental activists are working alongside local officials to put restaurant scraps to a good and innovative use. They're collecting leftover shells from roughly a dozen local restaurants. As Lara Korte from the Wall Street Journal reports, they brought mesh bags filled with thousands of clam and oyster shells to the bay off of Lido Beach this past Thursday. But why?
Article continues below advertisement
Their plan is to use these shells to build a "living" barrier reef. The hope is that these shells will form a sturdy barrier reef. The area's natural barrier reef has degraded over the last century, so building a reinforcement is increasingly necessary.
How will this actually work? Members of the town's Department of Conservation and Waterways first put live oysters on the reef. The idea is that they will latch onto the discarded oyster shells. In the long-term, the hope is that oysters and shells fully integrate with what is there naturally. Ultimately, this is what creates a defense against storms hitting their coast.
Article continues below advertisement
This project has been a long time coming. In fact, collecting the appropriate shells took approximately two years. Right now, the town plans to keep collecting shells from local restaurants, so they can continue the project in the future. Maintaining the health of the shore and protecting it from future damage is key to conservation in a coastal area.
Article continues below advertisement
The ultimate goal is to build a reinforcement that spans half a mile. It will also help create a healthy environment for oysters to prosper.
Article continues below advertisement
In order to continue the project, Hempstead was actually granted $400,000 from the New York Department of Environmental Conservation, with the intent to increase their oyster population. The plan is to double the population of oysters currently in the bay. Interestingly, the oyster shells are also expected to filter out pollutants that may be harmful.
What sort of risks do coral reefs face? Essentially, as oceans become warmer, algae from coral reefs is easily damaged. This is most noticeable to the naked eye because the coral loses its color. An uptake in severe storms also damages delicate reefs.
People all over the world are coming up with unique ways to protect their barrier reefs. In Australia, for example, the government is putting $349 million into funding to combat bleaching and other environmental dangers for their famous Great Barrier Reef. Similarly, scientists are working to create a "sun shade" that reduces sunlight (and subsequently, heat) by 30 percent, which can protect the most vulnerable areas of the reef.