When one thinks of renewable energy, words like "innovative," "futuristic," or "eco-friendly" may come to mind. But what about "cute"? In Datong, China, the Panda Power Plant, created by energy company Panda Green Energy, is breaking new ground as the world's first adorable solar farm. From above, the entire farm is shaped like a giant, cartoonish panda. It is the first solar farm to ever be arranged in this style, and people already can't get enough. The artists' rendering of what the farm would look like is so cute and truthfully pretty stylish.
According to Inhabitat, the panda design was created using two types of solar cells. First, monocrystalline silicone solar cells were used to create the black parts of the panda, including the arms, ears, eye patches, and mouth. For the white face, belly, and paw markings, thin film solar cells were used.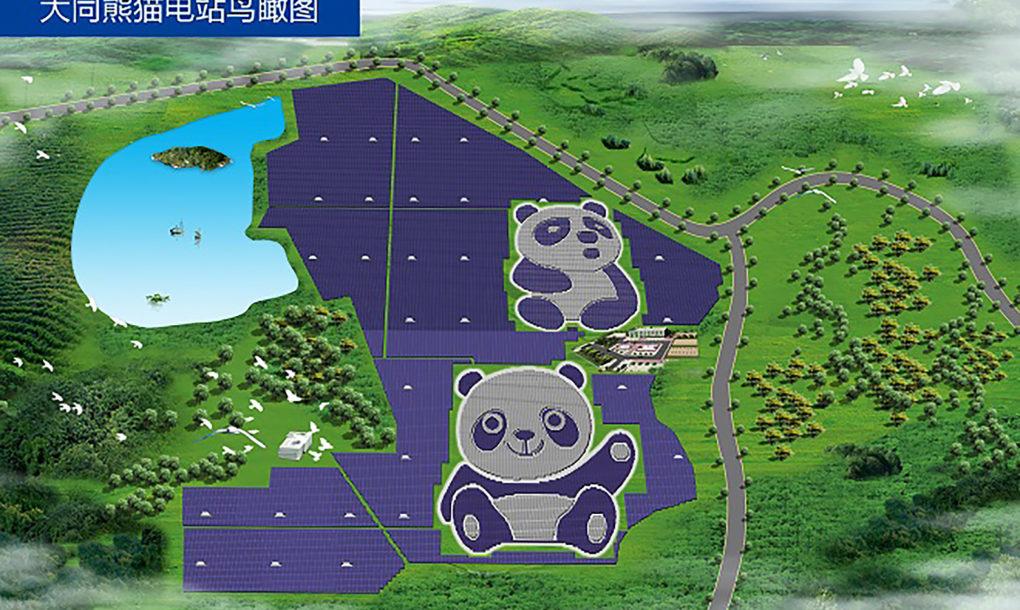 More From Green Matters
.

Travel

It's no secret that transportation is a significant source of emissions — so how can you go on a road trip and still make it sustainable? Learn more.

.

Renewables

Did you also know that purchasing an electric vehicle also comes with a significant financial incentive from the government?

.

Community

As we live, breathe, drive cars, and cut down trees, we as a people emit greenhouse gases into the air. This is marked by what's called a carbon footprint.