Tick Prevention for Dogs: Learn How to Keep Your Pet Safe
Our pets safety is a top priority. Learning about tick prevention for dogs is one way we can keep them out of harm. Nexgard, vinegar, and tick checks are all used to repel these pests.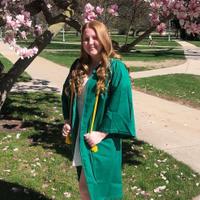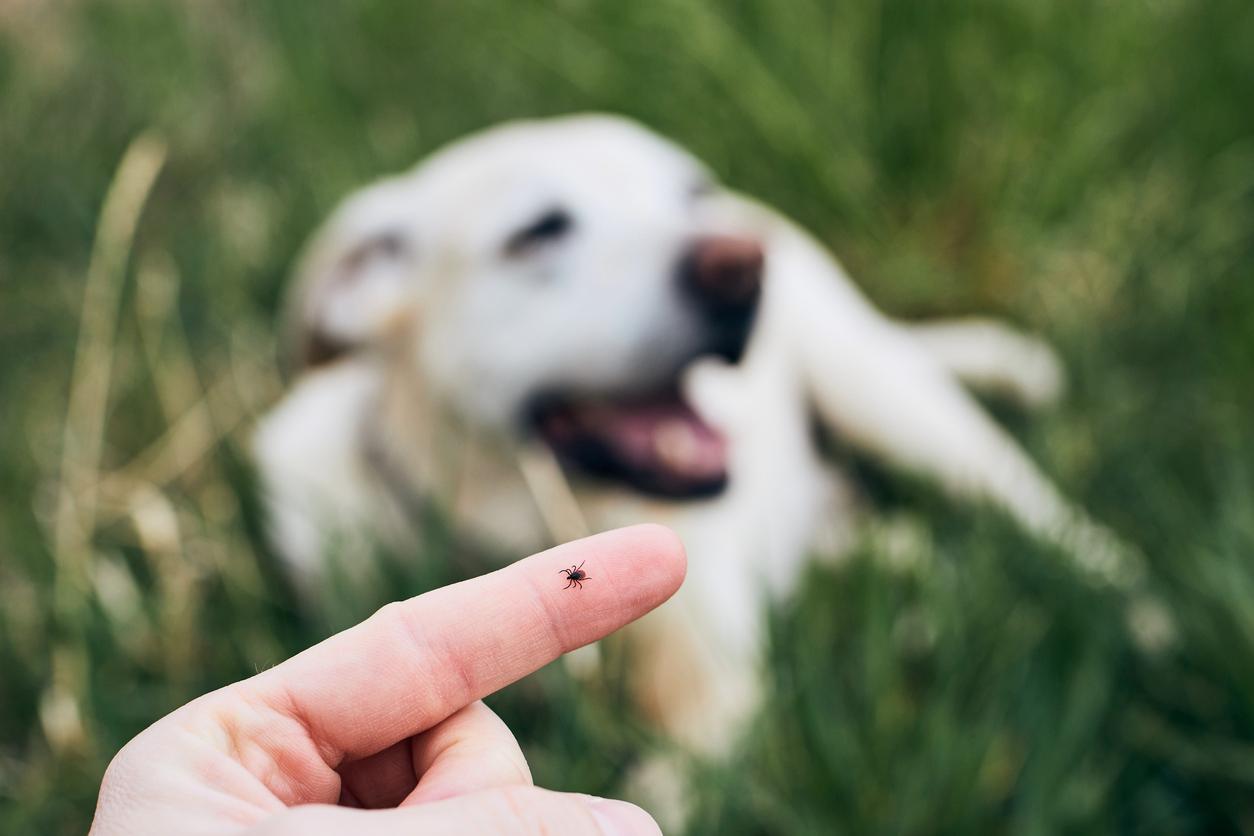 We're always trying our hardest to keep our pets safe, whether it means sticking to certain toys and avoiding others or keeping them on a leash. Learning about tick prevention for dogs is one of those things that are incredibly important when it comes to keeping our pets out of harm's way.
Ticks can transmit different diseases, which makes them very dangerous to dogs. Fortunately, there are a variety of ways to prevent ticks from creating a serious problem.
Article continues below advertisement
Nexgard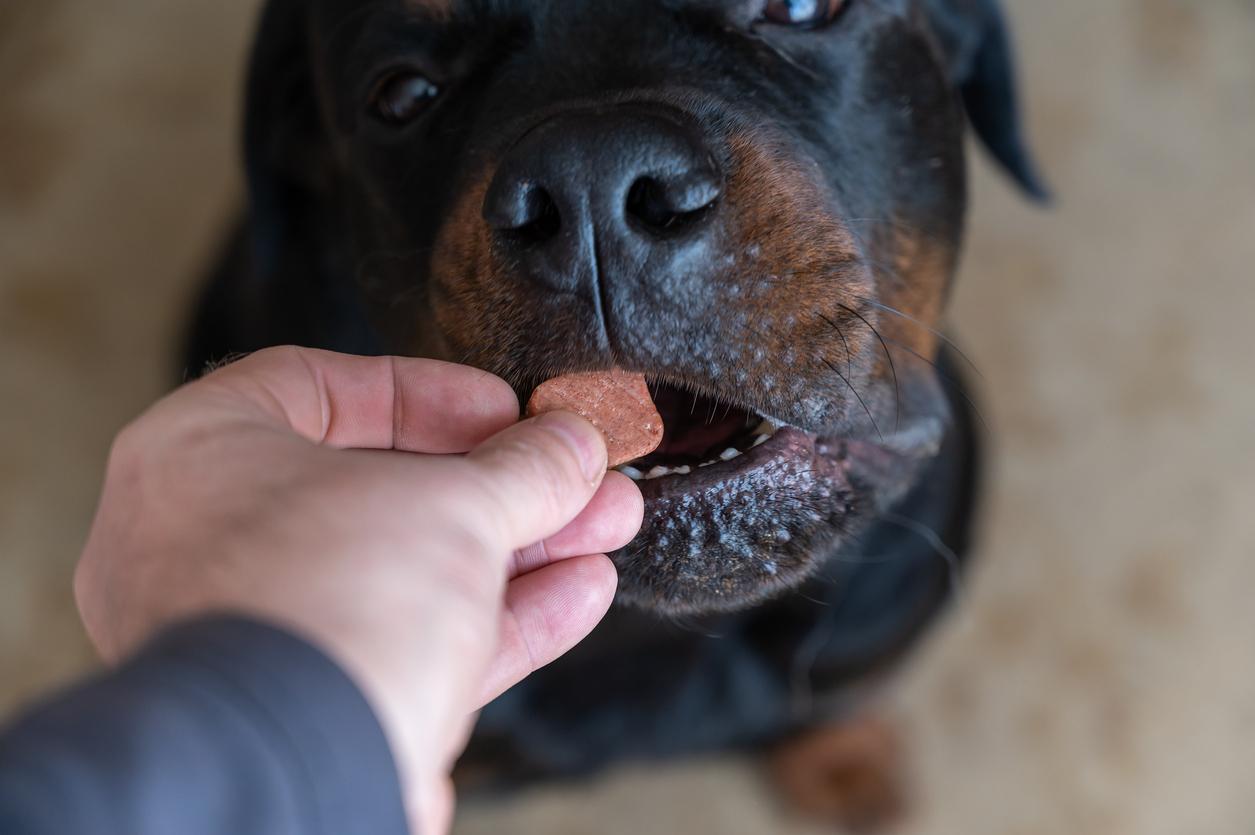 Nexgard is a popular chewable that kills fleas and ticks. Its purpose is to stop fleas from laying eggs and to kill ticks and prevent possible infections, according to Chewy. One dose of Nexgard (one chew) protects your dog from pests for a whole month, which makes it easier to keep up with.
There are various pills, supplements, and chewables to choose from if you're trying to get rid of ticks. It's important to research whatever product you're interested in to make sure that it's suitable for your dog.
Article continues below advertisement
Vinegar Spray
Ticks really despise the smell and acidity of the vinegar, which is what makes it a great deterrent. Making your own natural spray at home is a great solution because it's affordable and a little bit more sustainable.
To make a vinegar spray, mix 1 quart of water and 1 cup of apple cider vinegar or white vinegar, and 1 cup of dish soap or baby shampoo, AKC Pet Insurance instructs. Be sure to use this once or twice a month, whenever you're giving your dog a bath. Vinegar can kill ticks and prevent infestations in the future, AKC Pet Insurance explains.
Article continues below advertisement
Essential oils can also be used to repel ticks, but it's very important to know what oils are safe for your pet. Always have a conversation with your veterinarian before you try making a tick-deterring spray with essential oils. You can dilute safe essential oils with water and mix it with your pet's shampoo.
Routine Tick Checks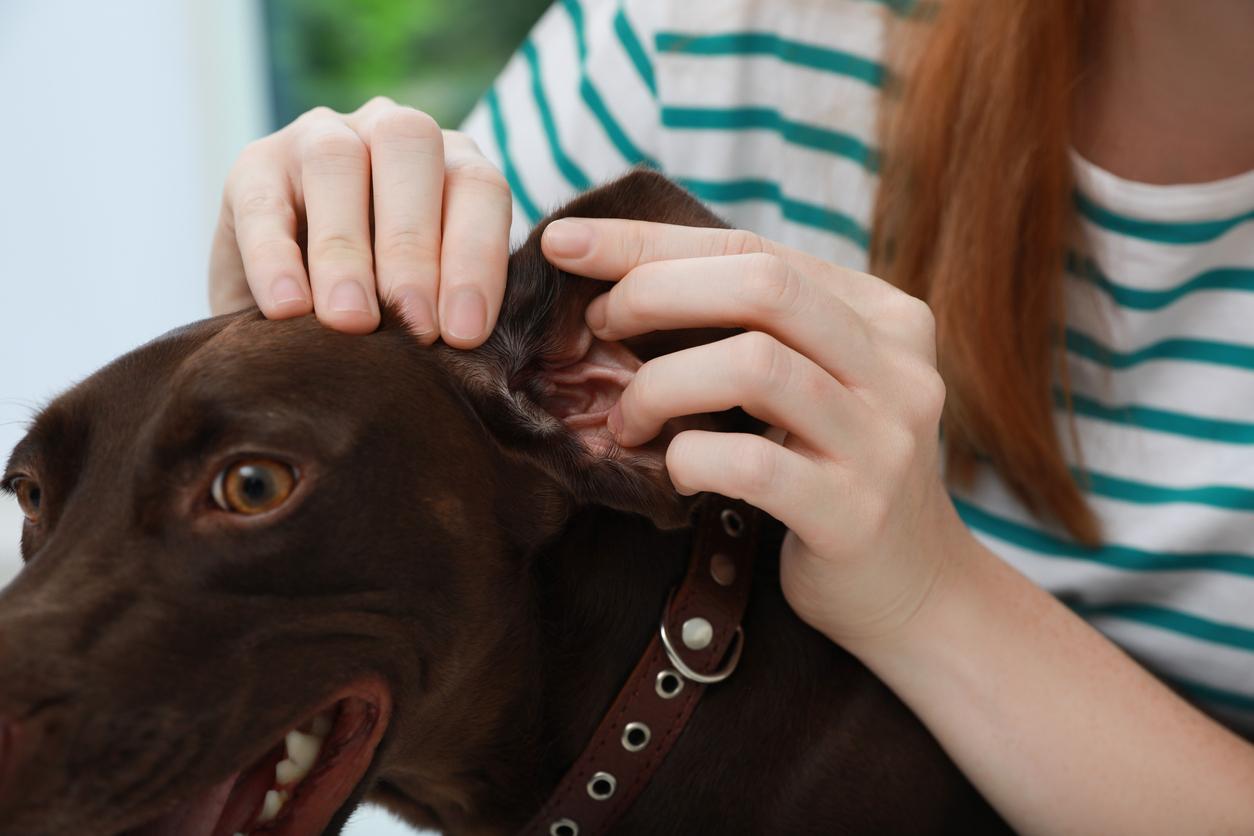 Before you start to check your pet for ticks, there are a few things you can do to minimize the possibility of attracting these pests. When you take your dog outside, be sure to avoid tall grass and unmanicured spaces. Ticks like to hang out in tall grass because it tends to be moist and shaded, according to Terminix. Simply avoiding these areas can be a very helpful strategy.
Even after this precaution, it's important to check your pet for ticks regularly, especially if they spend a lot of time outside.
Article continues below advertisement
To check for ticks, you're going to run your fingers through the fur while applying gentle pressure that allows you to feel any small bumps, according to the CDC. You should prioritize these areas: under the collar, under the front and back legs, around the tail area, between the toes, and around the ears and eyes. Ticks can be big or they can be really tiny, so it's important to do a thorough check.
Sometimes using a flea comb can help with finding ticks too. If you want to try this method, just gently comb through your dogs fur while looking for the pests.