3 Simple Ways To Transition Your Baby To Solid Foods
Transitioning your baby to solid foods can be challenging but these tips should make the process easier.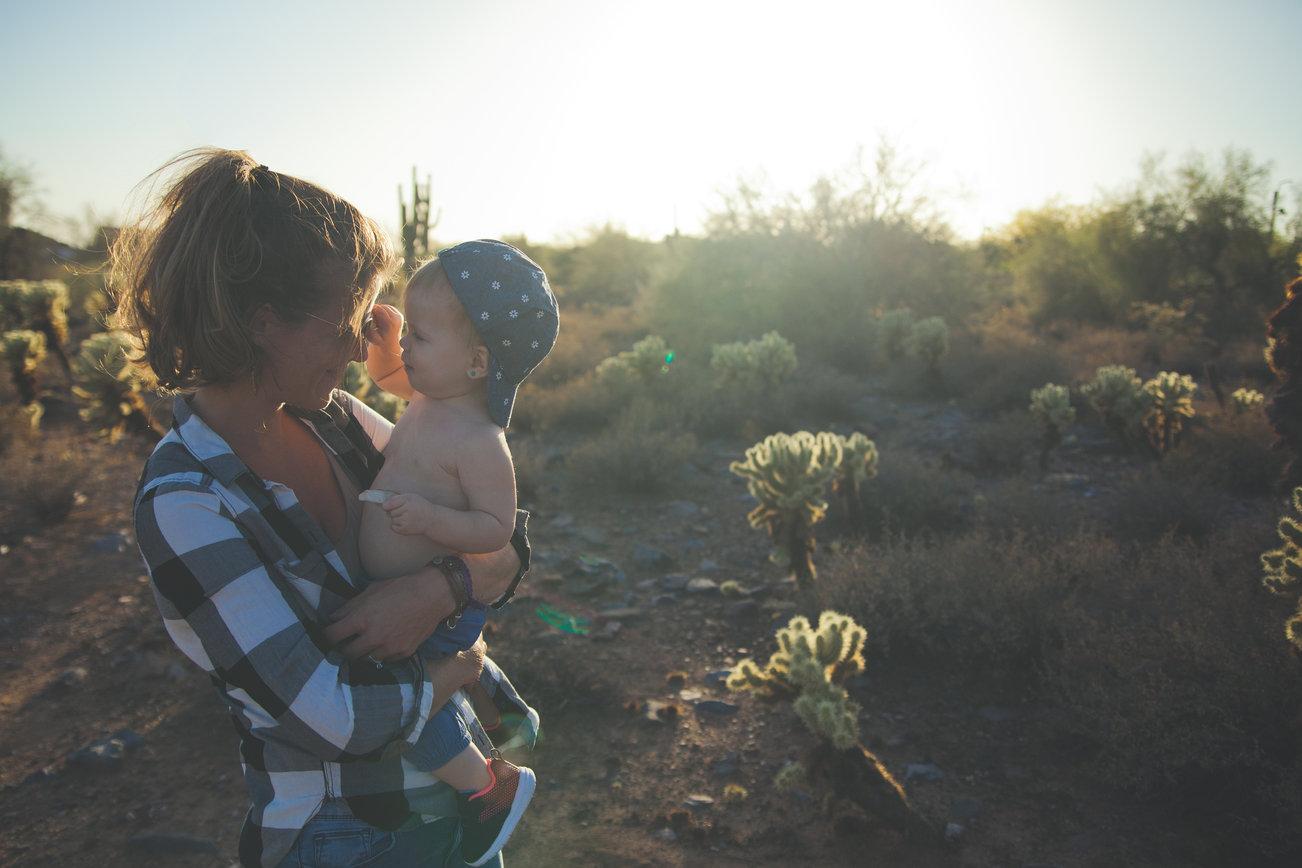 One great thing about parenting is that there are always multiple ways to do everything. From where your baby sleeps, to what you bathe them with, to what kind of diapers you use, if one method doesn't work for your family, there is always a plan B.
In this case, introducing solid food to your little one is no different. There are so many options on how and even when to introduce solids that when your little one is ready to start transitioning away from breast or bottle, you're bound to find something that works well for your baby's specific needs and your family's budget. Of course, it's always good to talk to a trusted medical professional in your life about decisions when it comes to feeding your baby. Children develop at all different stages, and there is no right or wrong way to nourish your baby, as long as it's the best fit for your child as an individual.
While some babies may jump away from the bottle with ease, others may struggle or need to test a few alternative approaches before getting into solid foods. These three approaches are a great foundation for exploring the transition away from liquids to solids when the time is right for you and your baby.
Article continues below advertisement
Make your own organic purees at home.
Making homemade baby food is the gold standard for many families. Countless moms-to-be imagine puttering around the kitchen, boiling, baking, or steaming then pureeing up organic, local veggies and having a pantry or cupboard full of colorful jars ready and waiting for baby's next meal time. And luckily, modern technology means this dream is a very achievable reality. There are kitchen gadgets that make babyfood making a breeze.

According to , making your own homemade purees is a fairly simple and straightforward process.
Cook your fruit or veggies by steaming, boiling, microwaving. Steaming makes for more nutritious purees, and using an electric pressure cooker is super simple.
Place cooked food into food processor and set to puree.
Add liquid to desired consistency. Breastmilk, formula, or plain water are all perfect choices.
Store! Ice cube trays are a great option for storing your purees. Each cube is a serving! Easy peasy!
Find quality purees you can pick up at the store.
If you're too busy to make baby food yourself, there are healthy store bought options. Conventional brands like Gerber and Beech-Nut have jumped on the organic bandwagon, so even your favorite big box stores are likely to have natural baby food options. Other great purees come from brands like Peter Rabbit Organics, Plum Organics, and Happy Tot Organics.
One drawback of store bought organic baby food is the cost. As with organic anything, the price point is often higher than with conventional products, but savvy shoppers can find deals. Coupons, warehouse stores and buy in bulk, shopping online, or setting up subscriptions services with Amazon or Target are all great ways to cut costs.
Skip purees entirely and go with baby led weaning.
Gaining popularity in the US, baby led weaning (BLW), or baby led solids, is the practice of skipping purees entirely and starting babies on real, adult food. Steamed or cooked until soft and squishy, food is offered to your baby, who then feeds him or herself. Starter foods like bananas or steamed sweet potatoes can be cut into sizes and shapes that are easy for little fingers to hold, and your baby can explore tastes and textures while practicing fine motor skills.

Some parents are put off by BLW. They're afraid babies will choke or they don't want to deal with the mess, but many parents have embraced BLW and never looked back.
One big bonus to BLW is that there really aren't any increased costs associated with feeding your baby this way. Your baby eats what you eat, which is wonderful if you eat a healthy and well-balanced diet. If you eat roasted chicken and asparagus, you offer baby roasted chicken and asparagus. If you eat mushroom risotto, your baby eats mushroom risotto. This can also be a great way to diversify your child's taste buds from a young age.

When it's time to offer solids, and your baby is showing signs of readiness, don't be afraid to go off script and try something new. If spoon-feeding isn't working for you, try BLW. If the mess of BLW is just too much to handle, give spoon-feeding a try. There is no wrong way to feed your baby, as long as you feed them healthy, nutritious foods and you feed with love. And never hesitate to consult a trusted medical professional with your questions!