Shopping small can be an important part of green living. Etsy, the popular online marketplace for handmade items, makes it simple to do just that. Once known only as a place for crafters to sell their wares, many Etsy shops today are booming small businesses that sell unique, sometimes one-of-a-kind products. That includes all sorts of green products which might be hard or even impossible to find at larger retailers.
Here are five Etsy shops, all with sales above 100 items, and positive customer reviews, that make green products which are perfect for families with kids!
1. Reusable snack and sandwich bags from HeavenlyDivineCo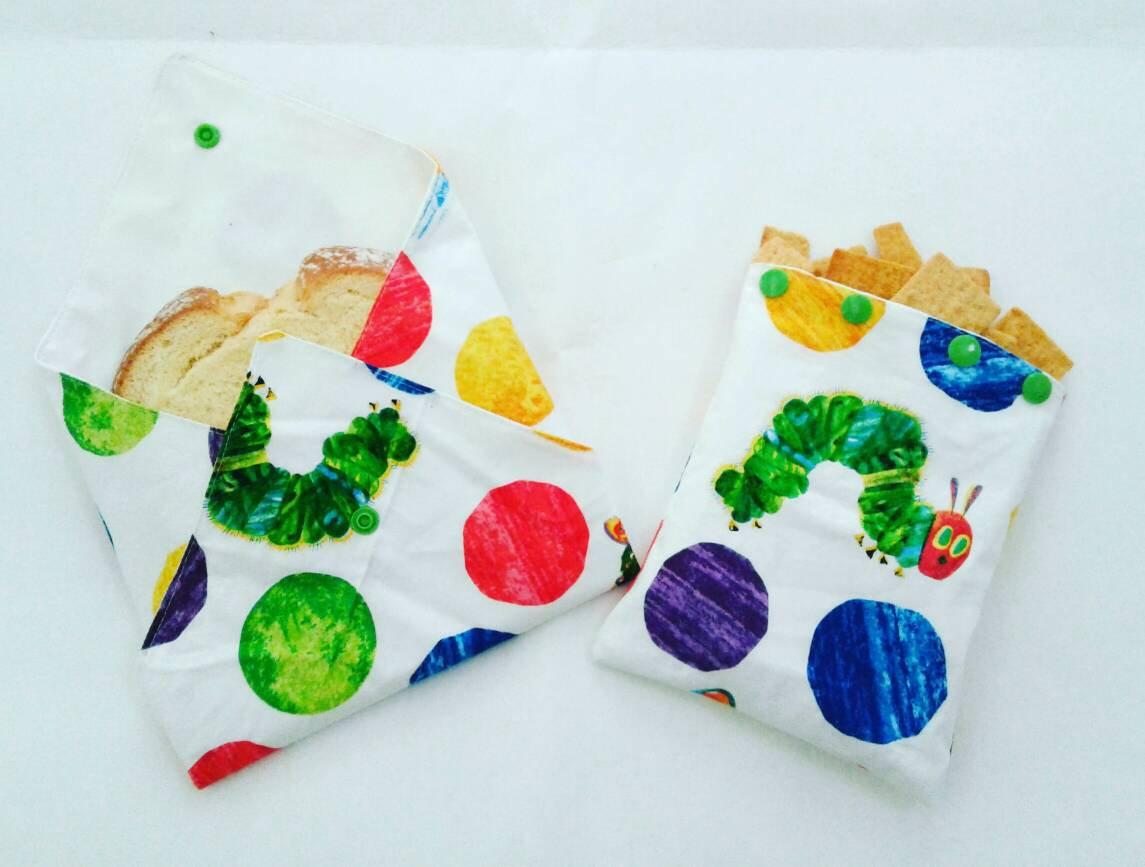 Many parents know that reusable or recyclable food containers are better for the environment than disposable, plastic baggies. But even plastic tupperware, though reusable, is made from plastic. And brown paper bags may be recyclable, but they are still disposable. An alternative to both? Adorable, reusable sandwich and snack bags from HeavenlyDivineCo. This shop features all kinds of green products, most of which are customizable. These sandwich bags are available in 28 different kid-friendly patterns!

Find them here.
2. Seed bomb eggs from RenaissanceBotanical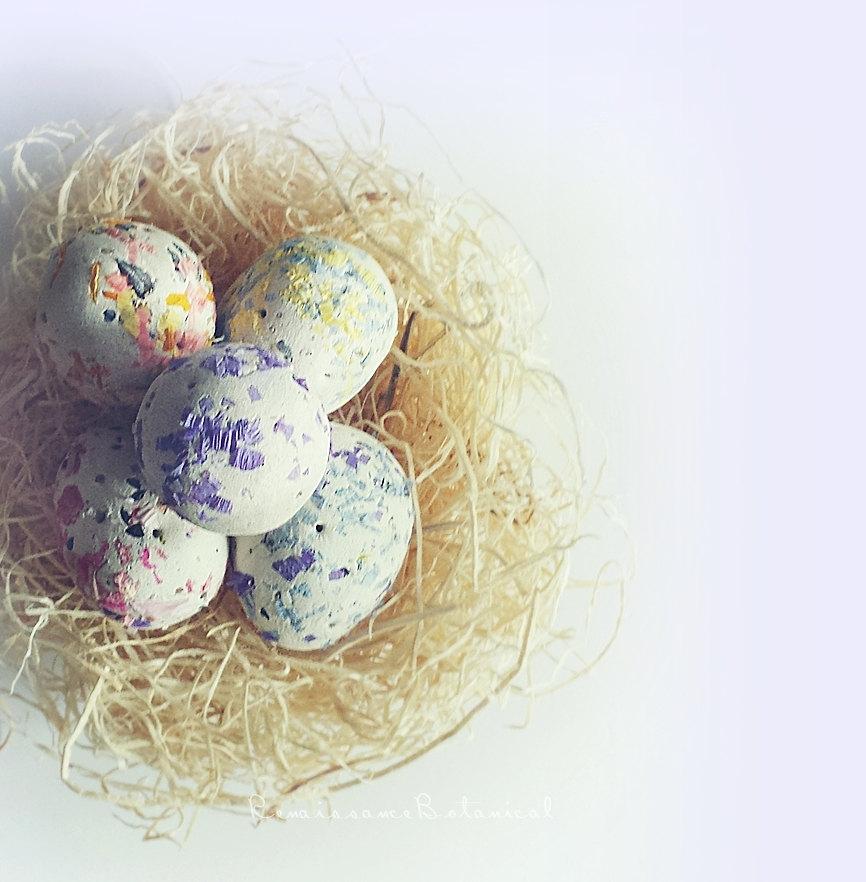 Trying to get your little one interested in the environment or sustainable living? Gardening is a great place to start! Planting things and watching them grow is fun, rewarding, and educational. A traditional packet of wildflower seeds can easily slip through little fingers, so why not try out a creative, kid-friendly alternative with seed bomb eggs from RenaissanceBotanical? They are made and packaged using recycled materials and make planting a variety of flowers simple. RenaissanceBotanical also sells seed bombs in a variety of shapes and colors beyond eggs. For example, there are round, flower-shaped and heart-shaped bombs in the shop, as well.

Get the eggs here.
3. Reusable sponges (aka "unsponges") from NorthBendCircle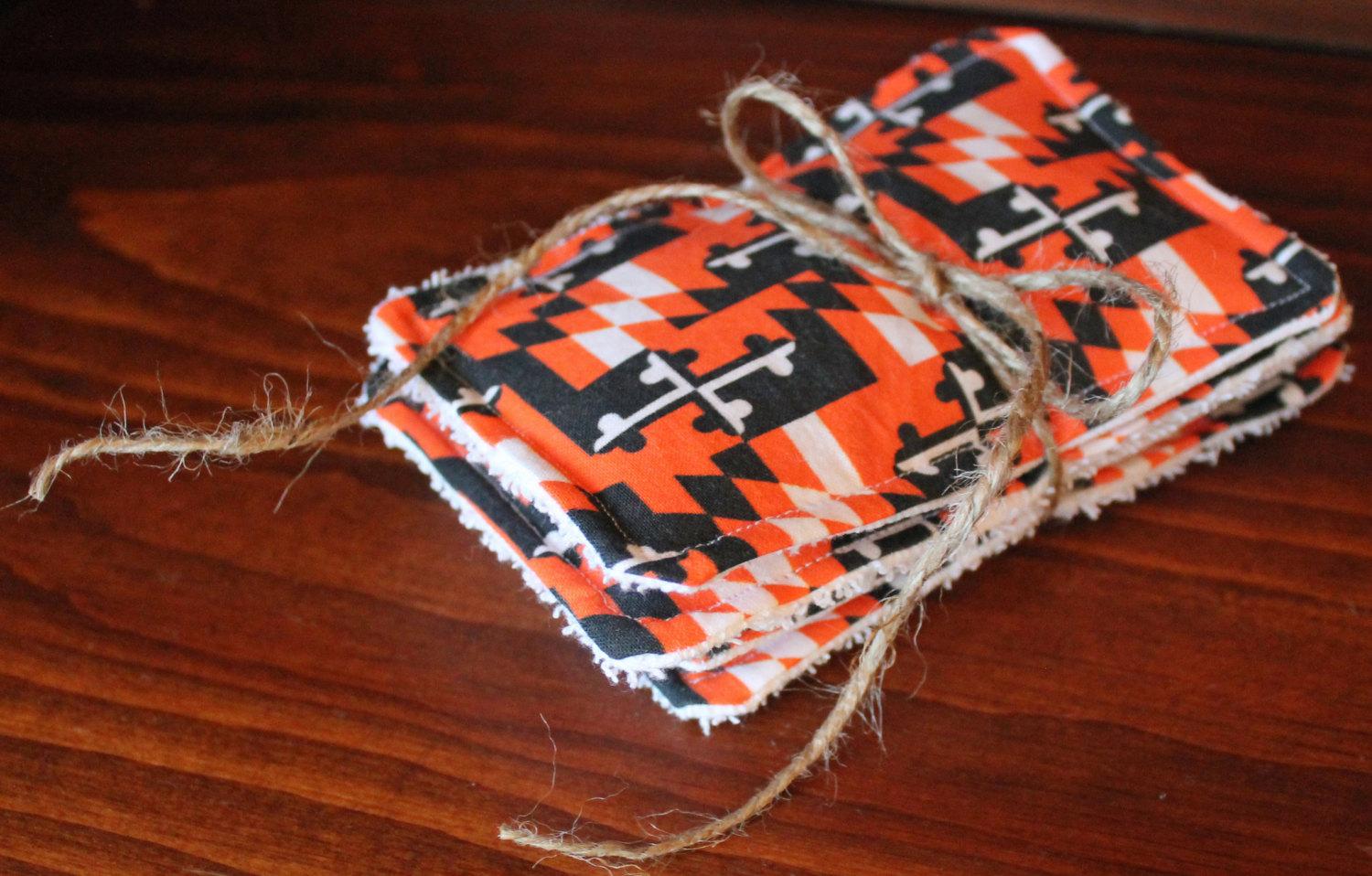 Sponges are great for swiping up spills or scrubbing dishes, but the disposable variety can be hard on the environment. Kids mean lots of dishes (and lots of spills), so what are eco-conscious parents to do? They could try these reusable sponges from NorthBendCircle. The 4 by 6 inch "unsponges" are available in a variety of colors and patterns, so they can blend in with the decor of a kitchen or a child's bathroom. And unlike regular sponges, they can be thrown in with the laundry to wash. No bacteria here!
Get the sponge here.
4. Washable paper sacks by WarmGreyCompany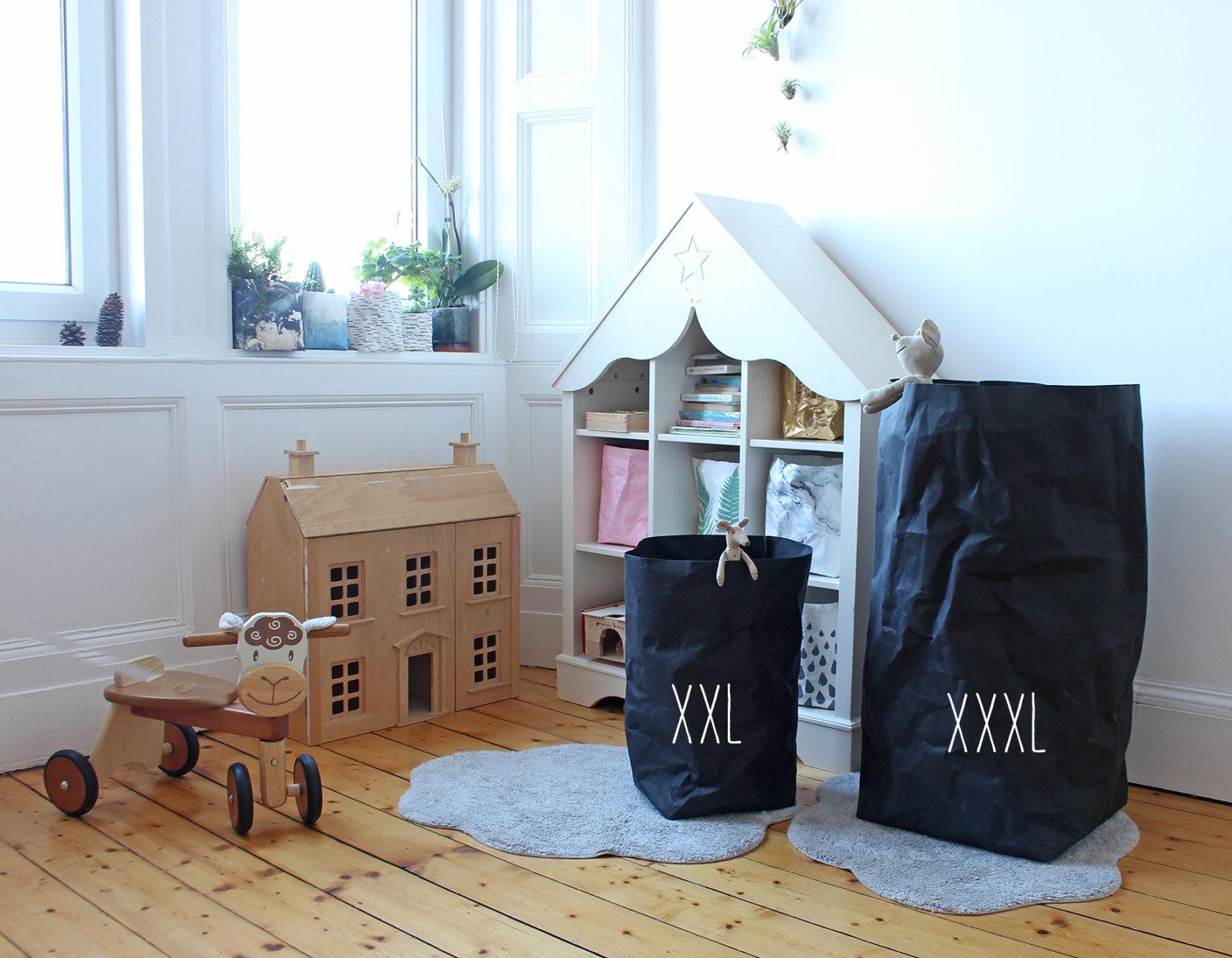 Yes, you read that right: washable paper! Though it may seem like an oxymoron, etsy shop WarmGreyCompany makes everything from book bags to laundry baskets from this unique material. According to the shop, the paper is made from a natural cellulose fiber which is a renewable resource. Their multi-purpose sacks can be used for laundry, toy sorting, or as an eco-friendly alternative to traditional plastic storage bins. Just don't throw these bags in with the regular laundry--they'll need to be washed gently by hand.

Get the sacks here.


5. Up-cycled decorations from DaisiesDesigns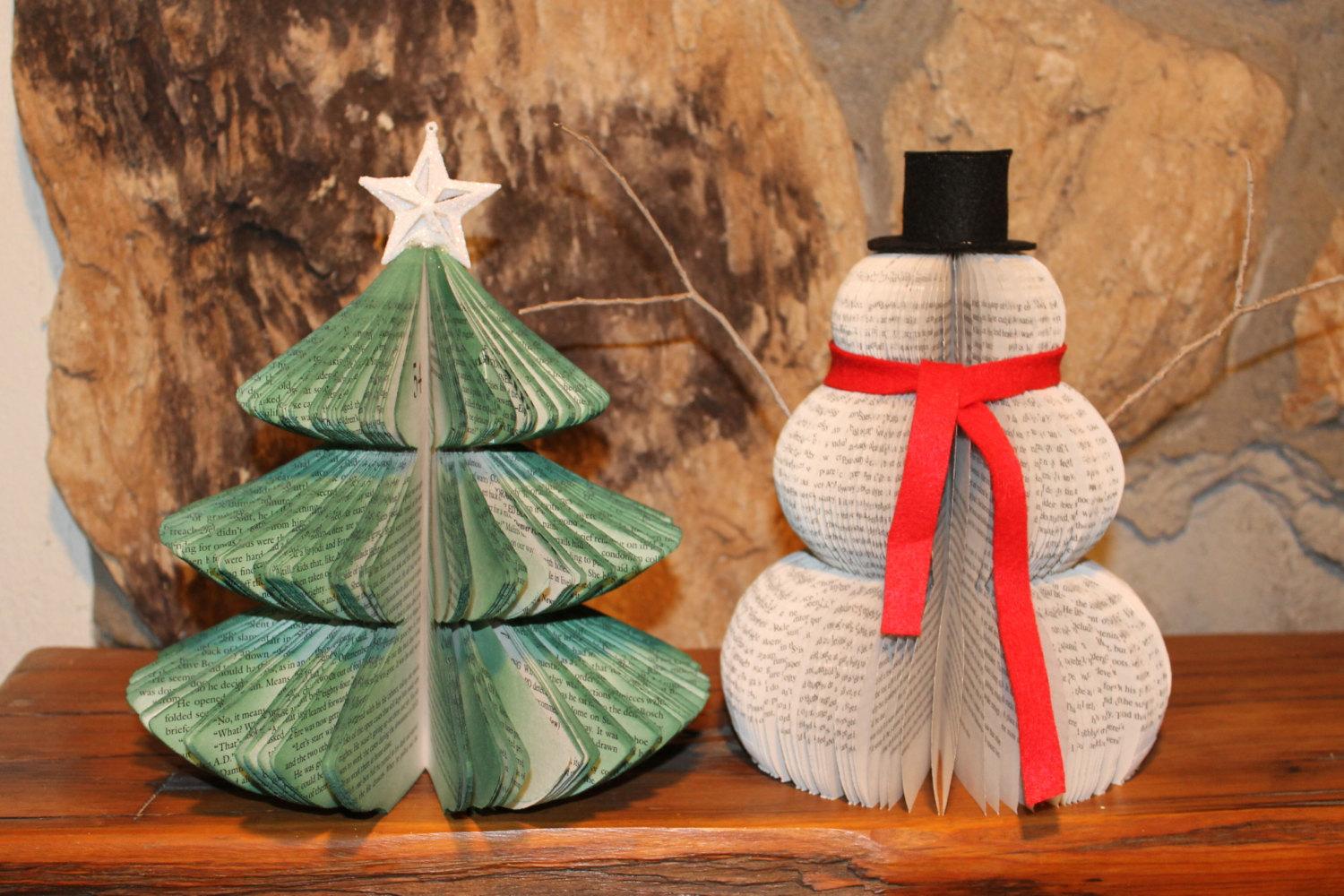 Items and knick knacks tend to pile up over time when you have a family, especially around the holidays. Many parents are probably familiar with the sensation of looking at a piece of holiday decor and wondering how it even made its way into the household. Then there's the fact that most home decor items, whether holiday-related or not, are made from plastic or other non-renewable materials. If you're on the hunt for something more eco-friendly, in fun shapes and colors that kids will love, look no further than DaisiesDesigns. Old books become fun, decorative objects in her line of up-cycled decorations. There are snowmen and trees for wintertime, flowers for spring, and pumpkins for fall, among other fun things!

Get the decor here.