Bird Deaths by Wind Turbines Could Go Down by 70 Percent With This Trick
Bird deaths caused by wind turbines were significantly reduced when one blade was painted, in a recent 14-year experiment.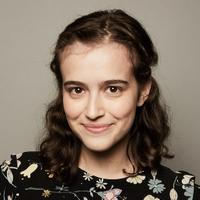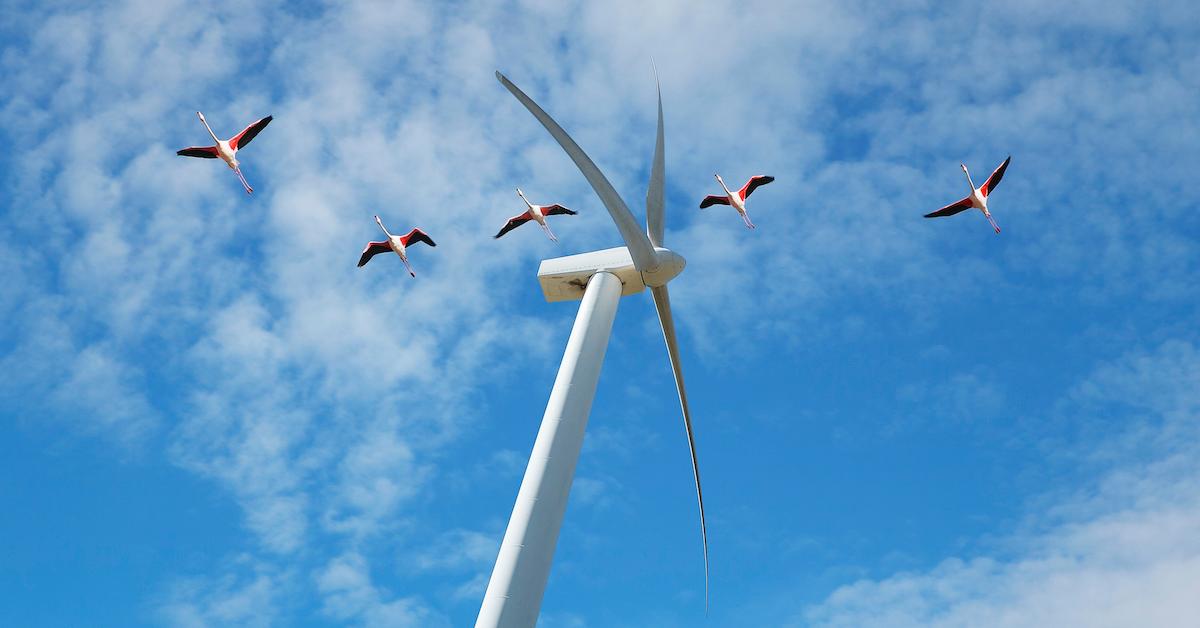 Norwegian researchers have discovered a trick that significantly reduces bird fatalities from wind turbines. As detailed in a new 14-year study, the researchers found that painting one of a wind turbine's three blades black can reduce the annual rate of wind turbines accidentally killing birds — by a whopping 70 percent.
Article continues below advertisement
The findings, conducted by researchers from the Norwegian Institute for Nature Research and Sweden's Lake Ånnsjön Bird Observatory, were published last month in the journal Ecology and Evolution. For the study, the researchers worked off a 2003 study (called "Minimization of motion smear: Reducing avian collisions with wind turbines") that hypothesized that painting one of three rotor blades black in a wind turbine could minimize motion smear, therefore making the turbine more visible to birds.
For the new study, the researchers set out to test the 2003 hypothesis, in hopes that it could significantly reduce bird deaths and become a common practice at wind farms. The researchers used a Before–After–Control–Impact (BACI) approach, which is often used to evaluate natural and human-induced disturbances in ecological settings.
Article continues below advertisement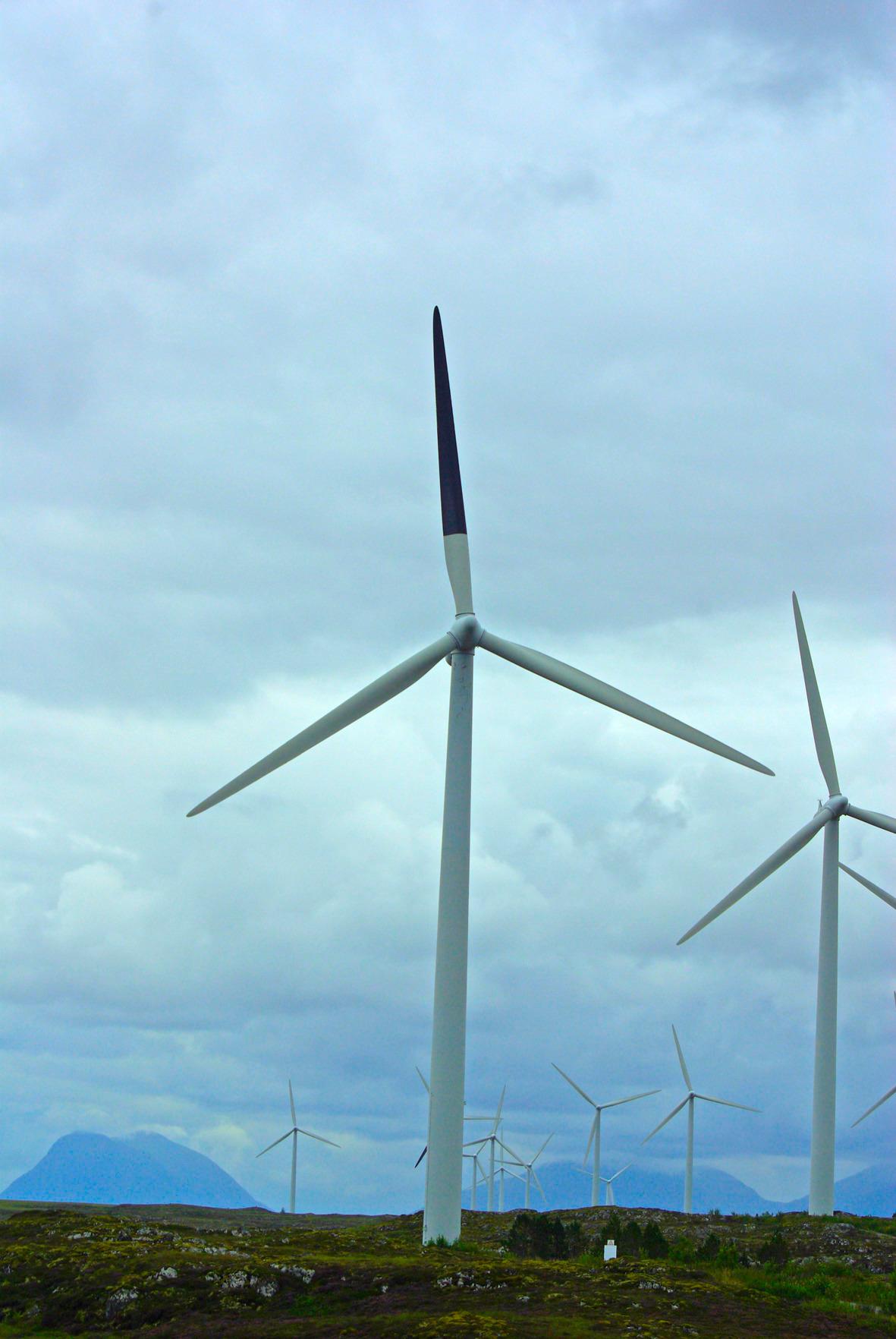 The experiment unfolded at the Smøla wind‐power plant in Norway, where one blade was painted black on four turbines, which were compared to four other unpainted turbines. To collect the bird fatality data, trained dogs were sent on regular searches for bird carcasses within 100-meter radiuses around the eight turbines; additionally, bird carcasses found by farm staff and people walking by were included in the data. The researchers began this experiment in 2006, and monitored the turbines and gathered data until 2016. Those 10 years of data were then analyzed extensively before being published this summer.
Article continues below advertisement
In their experiments, the annual fatality rate for turbines with one painted blade was 70 percent lower than the fatality rate at the unpainted turbines, which represented the control group. As the two groups of wind turbines had no other significant differences, the researchers attributed this massive decline in death rate to the contrast painting.
Article continues below advertisement
However, painting a blade on every wind turbine around the world may not be as simple as it sounds. For one thing, the blades must be painted while turned off (and then left to dry) — but the researchers believe the cost of painting the blades could be reduced if it's done before the turbine is built and switched on.
Additionally, the researchers note that similar experiments would have to be carried out at other wind farms, since factors present on other farms could impact the efficacy of painting a blade on saving bird lives — and they encourage researchers from around the world to follow in their footsteps. That said, the researchers did not find any drawbacks to painting the blades black (other than the cost), so it will be interesting to see if other wind farms around the world begin experimenting with this technique.
Article continues below advertisement
Do wind turbines really kill birds?
According to a 2012 study published in the Journal of Integrative Environmental Sciences, in the U.S., wind turbines killed an estimated 46,000 birds in 2009, while nuclear power plants killed about 460,000 birds and fossil-fueled power plants killed about 24 million birds that year.