Here's the Reason Why Some Bottles of Wines Are Vegan, and Some Aren't
Why isn't wine always vegan? The beloved fermented beverage occasionally isn't completely plant-based, because of its extensive fermenting process.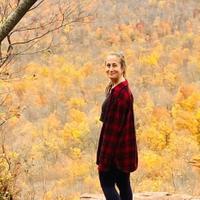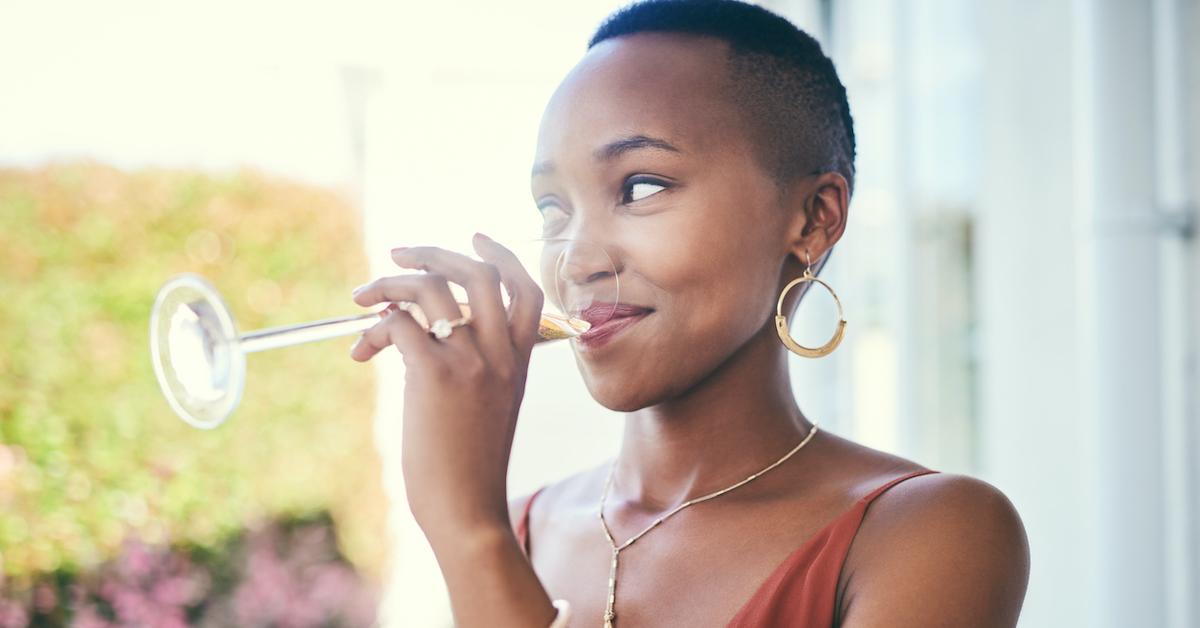 Although you most likely haven't gone out to eat at a restaurant recently, you may remember occasionally seeing vegan wine lists of vegan wines to enjoy with your meal; and if you're wondering why all wines aren't considered vegan, you aren't alone.
Article continues below advertisement
Wine isn't made with eggs, dairy, meat, or honey — or any animal products — so why isn't it considered vegan? We did research on vegan wine, and why some wines aren't considered completely plant-based.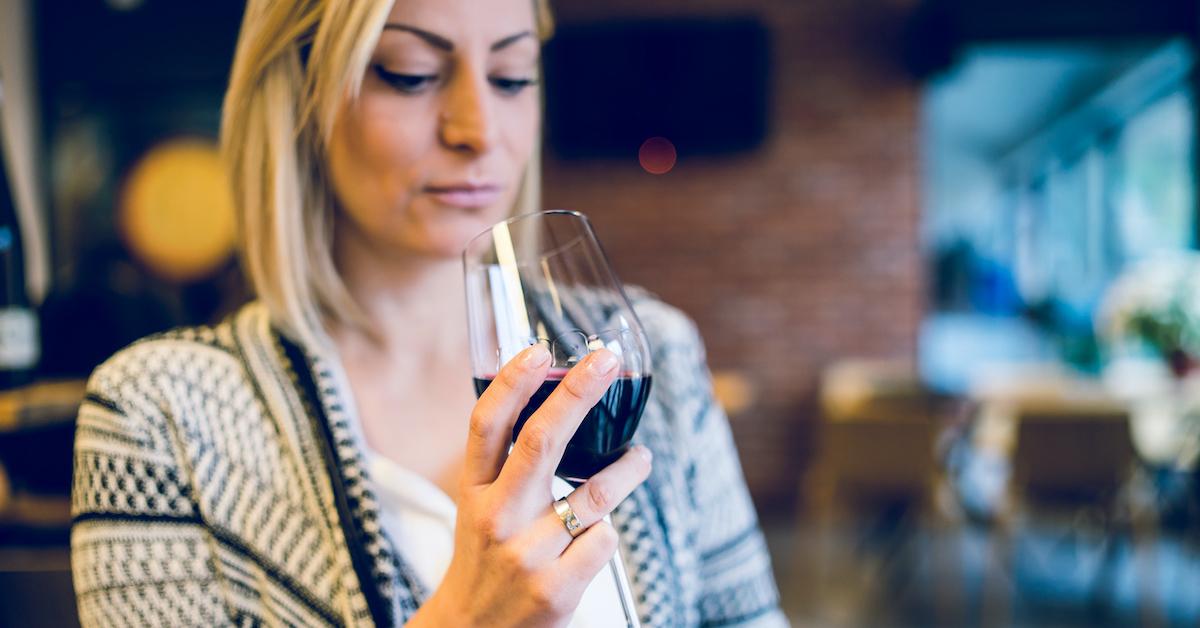 Article continues below advertisement
Why isn't all wine vegan? It's actually because of the fermentation process.
One step in the wine-making process is called "fining" which essentially gets rid of unwanted proteins and tannins in the wine while it's in the cellar. According to The Kitchn, some wines can fine naturally, but traditionally, producers will often use something called a "fining" agent to move the process along. The fining agents essentially attract the unwanted particles to make them larger, ultimately making them easier to remove from the bottle.
The most commonly used fining agents — or processing aids — aren't always vegan, and sometimes, they aren't even necessarily vegetarian. Some of these include casein (milk protein), albumin (egg whites), gelatin (animal protein) and isinglass (fish bladder protein). They aren't additives and don't stay in the wine, but many vegans and vegetarians stay away from some or all of these, as traces can technically be absorbed into the wine.
Article continues below advertisement
Oftentimes, not all of the wine's ingredients are listed on the bottle, and therefore, ensuring your bottle is completely plant-based can be tricky. But, certain stores — especially in big cities — specialize in natural, organic, and vegan wines. Certain companies also specialize in more natural wines, so as long as you do your research, you'll find yourself a bottle in no time.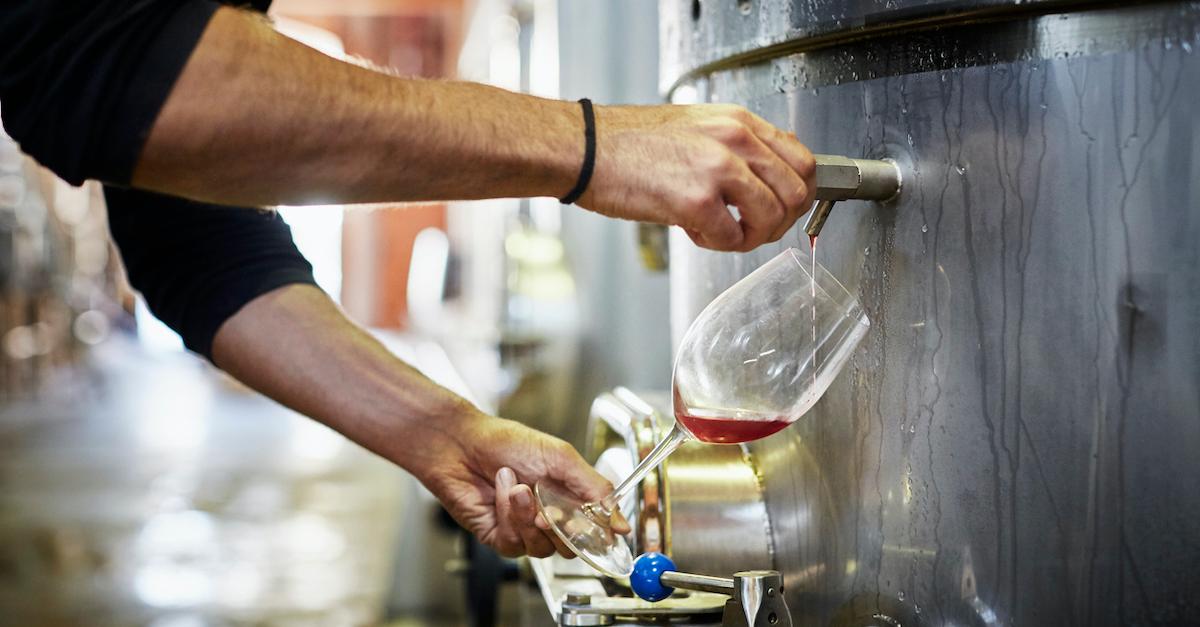 Article continues below advertisement
Try these natural wine stores, brands, and bars to get your hands on a bottle ASAP:
If you're looking to enjoy a bottle of plant-based wine at a bar or buy one in-store, there are so many all natural wine retailers out there. Peoples Wine in New York is an all-natural wine store and wine bar, making for a totally Sex and the City-style experience, while The Antler Room in Kansas City offers natural wine and small plates for a seriously next-level midwestern evening.
If you're looking to buy online, however, you have plenty of options to get that bottle sent to your doorstep. Rock Juice, for example, is female-owned and they hand-pick bottles to match your preferences. Likewise, Burlington, Vt.-based wine bar and shop Dedalus Wine Shop lets you buy some incredible bottles at a solid price from the comfort of your couch. There are so many options, making it easier than ever to get a solid bottle of vegan wine.
Article continues below advertisement
Although it's disappointing that not all wines are vegan, we're glad to see there are so many brands and shops that specialize in vegan wine, making it easier than ever to get your fix. Now drink up, pups.