Why Does the Moon Have a Ring Around It? This Optical Phenomenon Isn't As Rare As You Think
Why does the moon have a ring around it? December 2020's full moon also experienced a moon ring, aka a winter halo or 22-degree halo.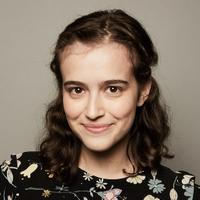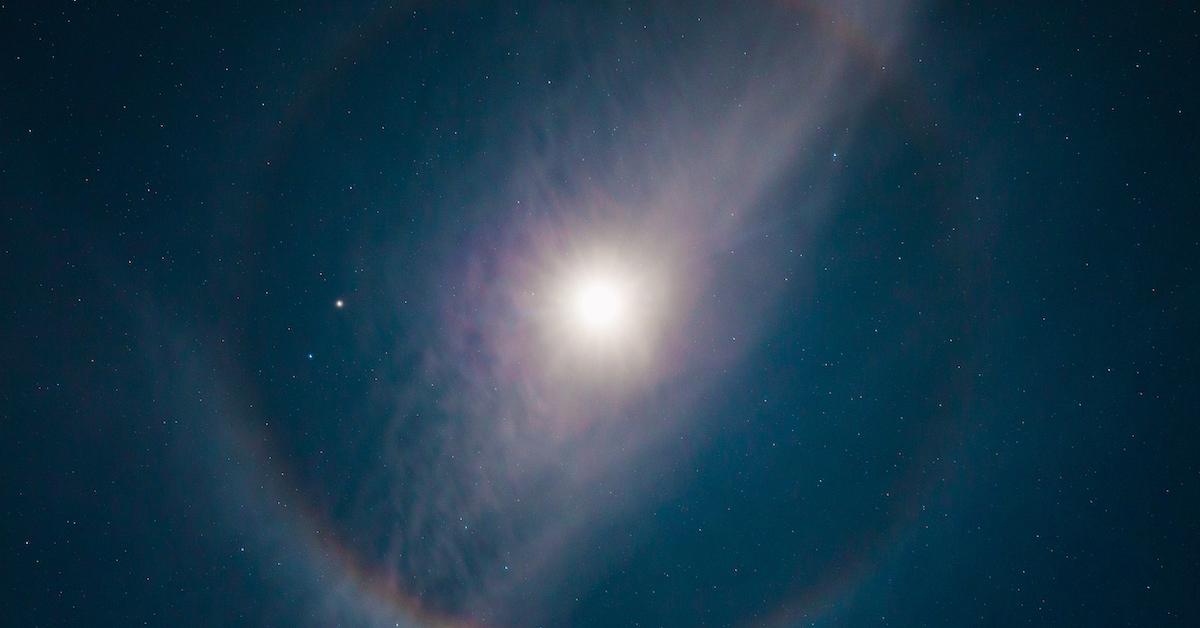 The four giant gas planets aren't the only ring-bearing celestial objects in our solar system. The moon has a ring, too, from time to time — but a very different ring than the ones you might see surrounding Saturn or Jupiter. And if you're reading this during the last week of December 2020, you may have even seen this ring-like phenomenon, also known as the winter halo, surrounding this month's "Cold Moon."
So, why does the moon have a ring around it? Keep reading to learn all about why a halo-like ring sometimes forms around the moon.
Article continues below advertisement
A full moon with a ring around it is also known as a winter halo or 22-degree halo.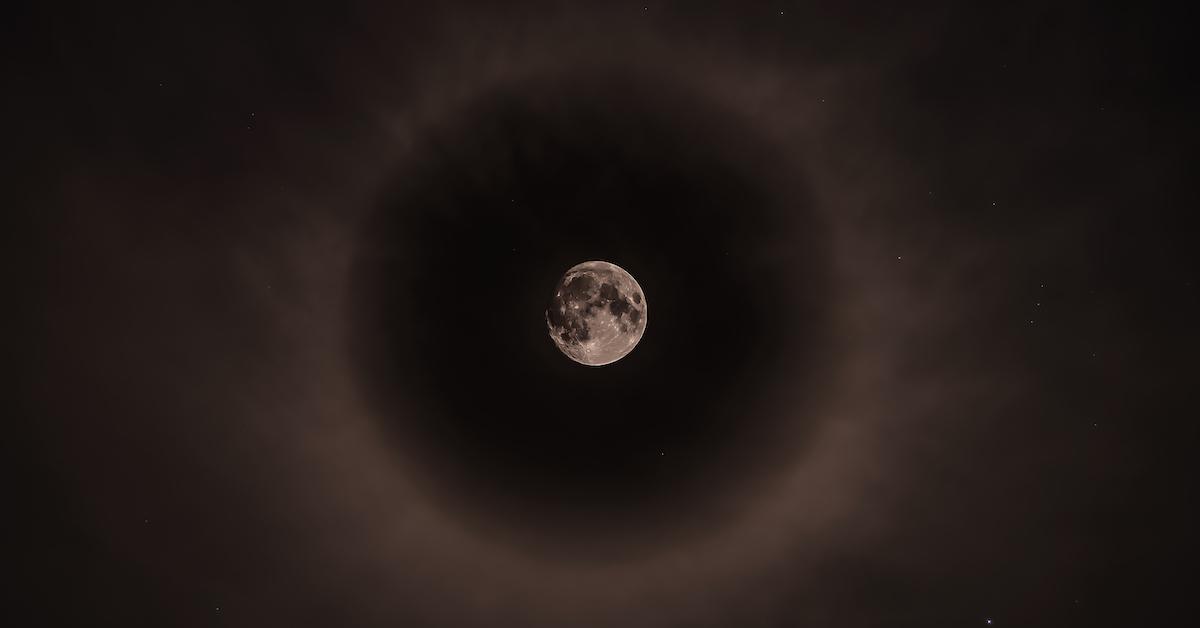 As mentioned above, when a "ring" appears around the full moon, it's really more of a bright halo surrounding the moon, as opposed to Saturn's moons, which are made from debris like asteroids, comets, and shattered moons that Saturn's gravity destroyed and turned into rings.
A ring around the moon, also referred to as a moon ring, a winter halo, or a 22-degree halo (that's the term scientists prefer) is a ring with 22-degree radius around the moon (approximately). A 22-degree halo can also appear around the sun.
Article continues below advertisement
Why does the moon have a ring around it?
Moon rings indicate that at least 20,000 feet above us, there are thin cirrus clouds, which contain millions of small ice crystals. These ice crystals both reflect and refract light, which result in light rays, creating the appearance of a halo around the moon, as explained by EarthSky.
Article continues below advertisement
But to actually see the moon ring from Earth, the ice crystals must be oriented in a certain way in relation to our eyes (or camera lens). Not unlike looking in a mirror or at a rainbow, each set of eyes sees their own slightly-different version of the moon ring.
Why is December's full moon called the Cold Moon?
Every month's full moon has its own name. The name Cold Moon may seem a bit uninspired for a wintry month like December, but according to The Old Farmer's Almanac, the name Cold Moon is actually a Mohawk name meant to commemorate the time of year that the freezing cold weather starts to really take over.
Article continues below advertisement
Other names that have been used for the December full moon include the Drift Clearing Moon, Frost Exploding Trees Moon, Hoar Frost Moon (all of which are Cree), Snow Moon (Haida, Cherokee), Winter Maker Moon (Western Abenaki), and Long Night Moon, as per The Old Farmer's Almanac.
If you missed seeing the full moon — and the mystical ring around it — don't worry. A full moon occurs every 29.5 days, with the next one scheduled for Jan. 28, 2021. And surprisingly, 22-degree halos technically occur up to 100 times per year, as per Higgins Storm Chasing. But unlike typical full moons, winter halos are not on such a rigid schedule — they just come out when there are cold and clear weather conditions.