Hurricane Irma completely knocked out 1,800 homes in the Florida Keys — and damaged another 3,000 — when it hit the Atlantic last September. Many residents still haven't found a new place to live since the storm left, but a local nonprofit thinks it's found a solution in tiny homes.
The Florida Keys Community Land Trust is currently building a cluster of 760-square-foot cottages designed to withstand 200 mph wind loads and elevated to meet FEMA height standards. The energy efficient cottages will also function as affordable workforce housing, with the rent capped to about one-third of the household's income, NPR reports.
The Florida Keys Community Land Trust, which formed last year in the hurricane aftermath, is hoping to provide relief to low-income families who found themselves priced out of the area post-Irma.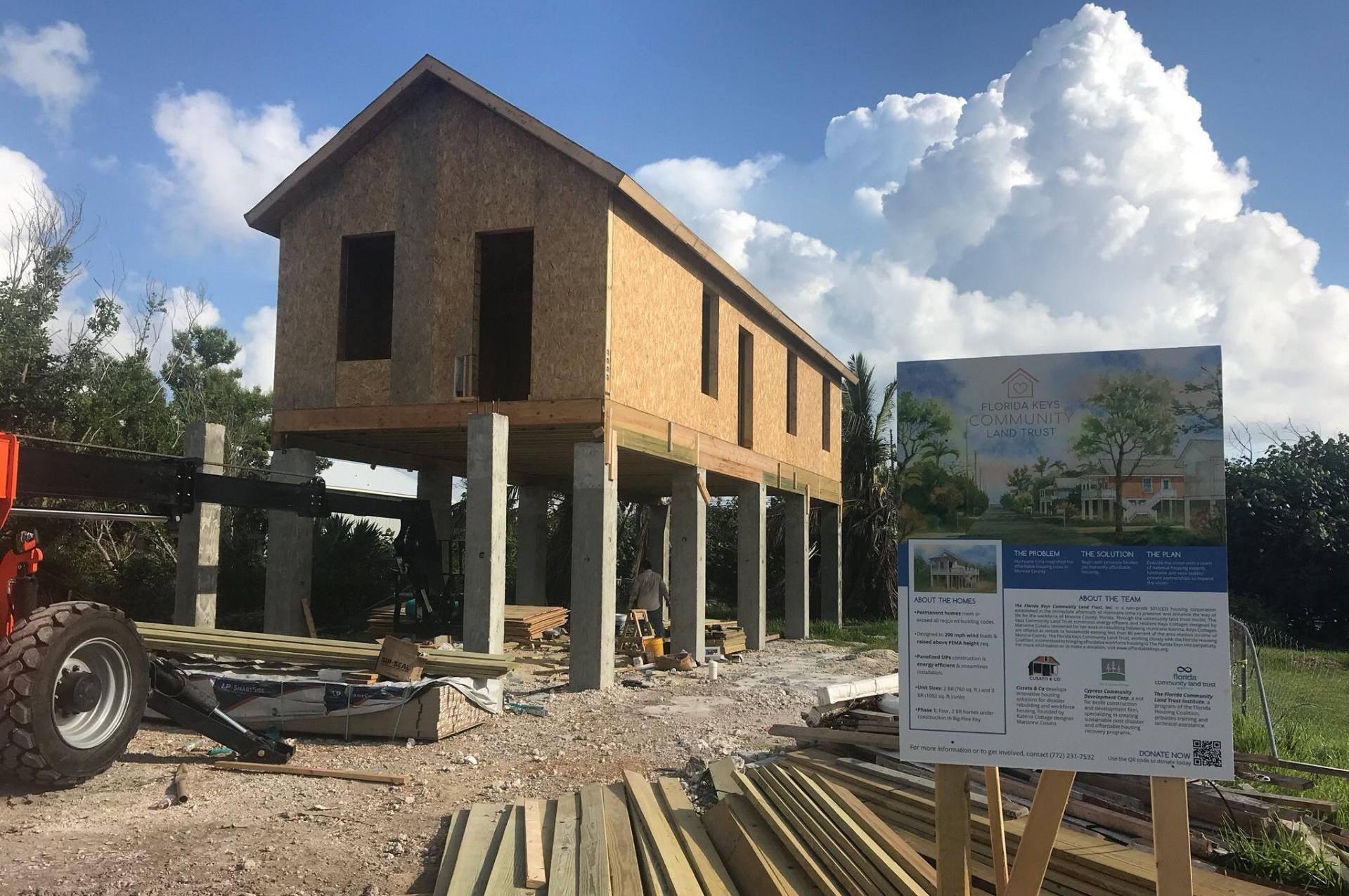 "You cannot find a two-bedroom, two-bath house for less than $2,500 a month here," George Neugent, the commissioner for Monroe County, Florida, told NPR. "And people working in the lodging industry and the hospitality industry just don't make enough money. You almost have to make $100,000 a year to make ends meet."
The Florida Keys Community Land Trust unveiled the first completed unit in a ribbon-cutting ceremony two weeks ago. The Monroe County mayor was on hand to christen the new two-bedroom cottage, as was Maggie Whitcomb, the philanthropist who co-founded the the Florida Keys Community Land Trust with her husband Rich. (The Whitcombs own the local business Lower Keys Bait & Tackle.)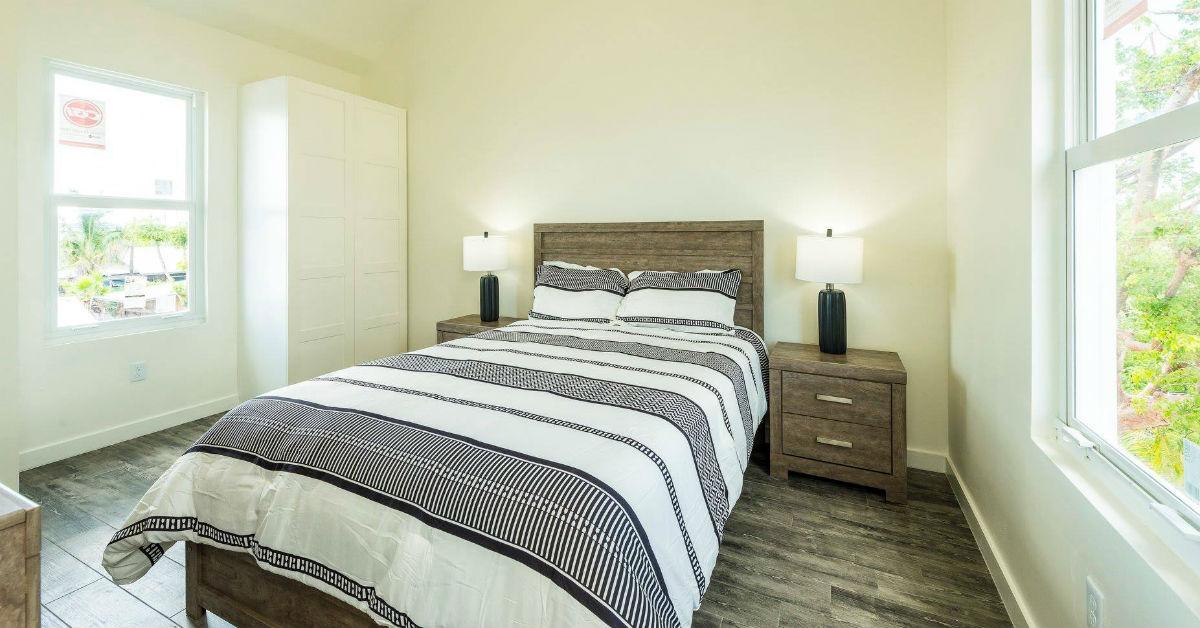 While the house is vacant for now, the trust is currently considering residents for this inaugural unit. Over 100 people have applied for consideration, and the group is hoping to move tenants in by mid-September.
"You've got to start somewhere," Leah Stockton, the executive director of the United Way of the Florida Keys, told The Miami Herald. "We all know affordable housing is the big issue. This is a start in the right direction."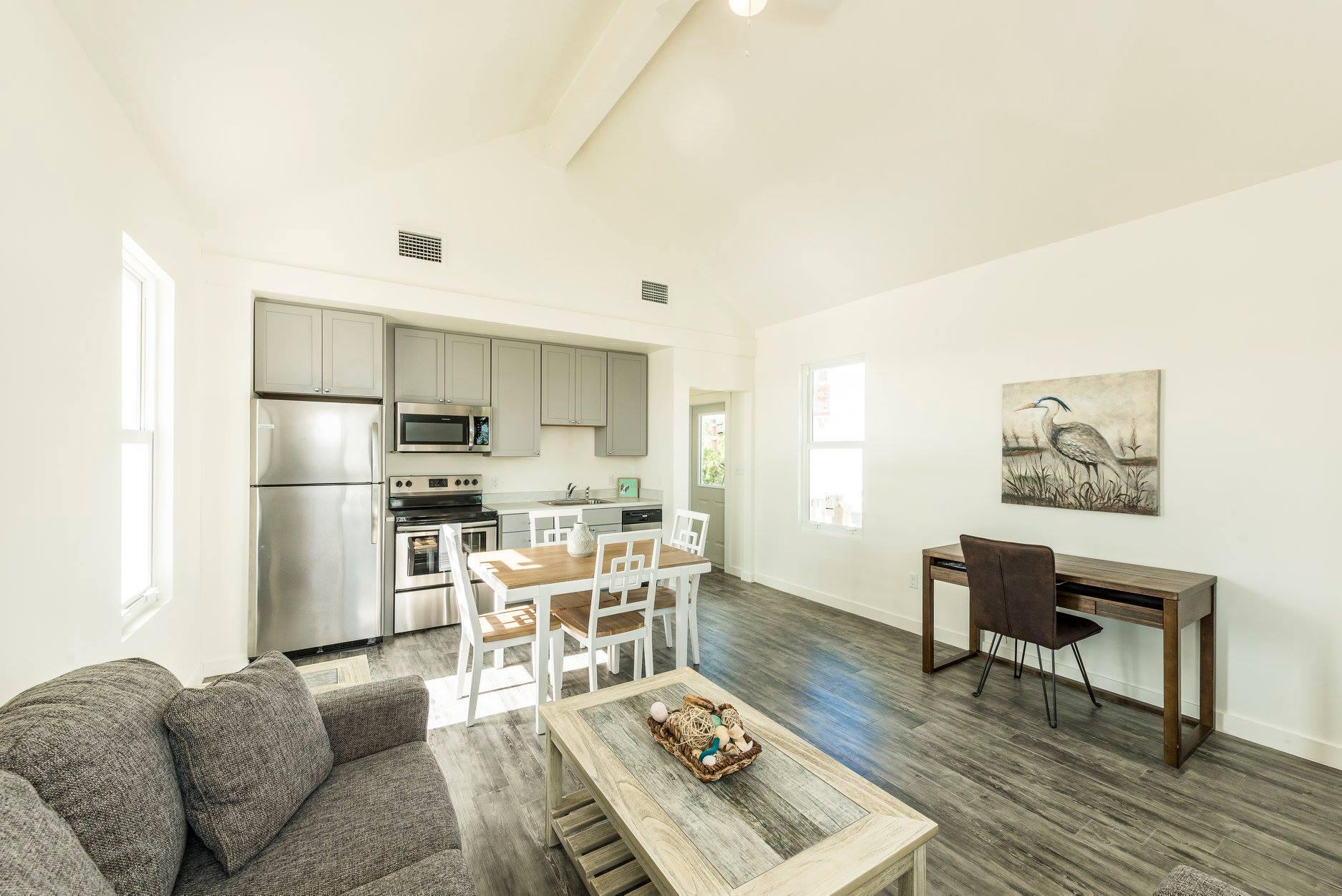 Prospective tenants will have to draw at least 70 percent of their income from jobs in Monroe County, per the lease requirements. The county is leasing four lots to the Florida Keys Community Land Trust over 99 years for the project, which includes plans for nine total "Keys Cottages." Four should be completed by this fall, with the remaining five finishing in January 2019, if current projections stand.
The homes were all designed by Marianne Cusato, the architect who also created the Katrina Cottages which sprang up in Mississippi and Louisiana in 2006. In a video touting the first completed cottage, she explained that she wanted to create "resilient, durable, safe buildings" that were also "a home you would want to live in."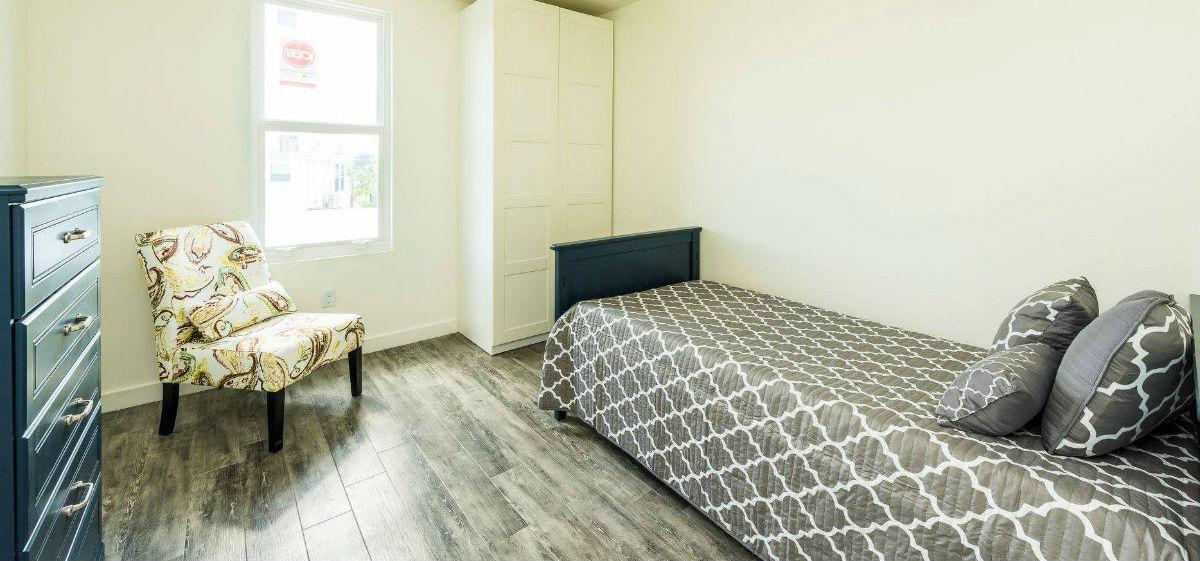 "We're hoping that this house, which is the first of hopefully hundreds, can help to make a difference in the affordable housing crisis that is here," Cusato said in the video. "They say a journey of one thousand miles starts with one step, and this is our first step."