What Are Mealybugs? Here's How to Get Rid of the Invasive Species
Where do mealybugs come from? The highly invasive insects attack houseplants seemingly out of nowhere, and are incredibly difficult to get rid of.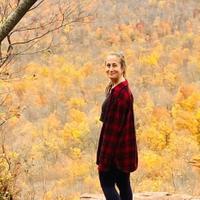 There are several important responsibilities that come with being a plant parent, from ensuring they have ample sunlight, to watering them consistently, to — most importantly — watching out for invasive species such as mealybugs. Mealybugs are unstoppable pests that seemingly emerge from thin air, before swiftly killing your beloved green babies.
Article continues below advertisement
Combatting the wrath of mealybugs is an extensive and grueling process, but doing so quickly and properly for the sake of your plant babies is absolutely imperative.
Article continues below advertisement
What are mealybugs? Where do they come from?
Mealybugs are often found in warmer growing climates such as greenhouses and even indoors, on your houseplants. According to Planet Natural, they're soft, cotton-like insects that are wingless, lay eggs, and eventually start forming together in masses. They feed on unsuspecting houseplants with their needle-like mouths, by sucking sap from the leaves. Damage at low pest levels is often negligible, but in higher numbers, they can cause yellowing and curling of leaves and mold growth.
Mealybugs seemingly appear out of nowhere, but oftentimes, they're brought into your home by way of another plant from the nursery or plant store, according to Leaf and Clay. Mealybugs are highly attracted to moisture, so they often gravitate to over-watered plants. While you're attempting to exterminate them, it's vital to water the affected plant sparingly, to further ward them off and ultimately starve them of food.
Article continues below advertisement
Getting rid of mealybugs isn't easy, but doing so quickly is important.
Exterminating mealybugs is tricky and tedious, especially if you're dealing with a full-blown infestation on a larger houseplant. However, you'll want to get started quickly. For lesser infestations, according to WI Master Gardener, dip a cotton swab in isopropyl alcohol, and dab the infected leaves as you see them. In cases like these, you can often fend them off with a steady stream of water, as well.
Article continues below advertisement
If the infestation is larger than that (aka you see massive clumps of cotton-like bugs and eggs on the stems and leaves of your plant), you may want to try a safe insecticidal soap, according to The Spruce. If you would prefer a homemade remedy, you can combine a non-toxic, fragrance-free dish detergent with water, and apply through a spray bottle. Neem oil is also a non-toxic option, which acts as a fungicide, and is totally safe for fruits and vegetables.
Organic Gardening Magazine also created a recipe for an all-purpose kitchen insect spray, per The Spruce, which blends a garlic bulb, a small onion, a teaspoon of cayenne pepper, and one quart of water. After it steeps for an hour, you can strain it through a cheesecloth, add one tablespoon of liquid dish soap, and spray it on your plants, before storing it in the refrigerator for up to one week.
Article continues below advertisement
Mealybugs aren't necessarily a death sentence for your plants, but they're certainly invasive and should be tended to ASAP. Good luck, and may your mealybug encounters be incredibly sparse.