Natto Is a Plant-Based Japanese Delicacy That's Widely Beloved by Health Enthusiasts
What is natto? It's a plant-based delicacy from Japan comprised of fermented soybeans, and it's certainly a staple for many vegans out there.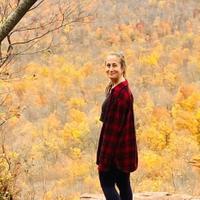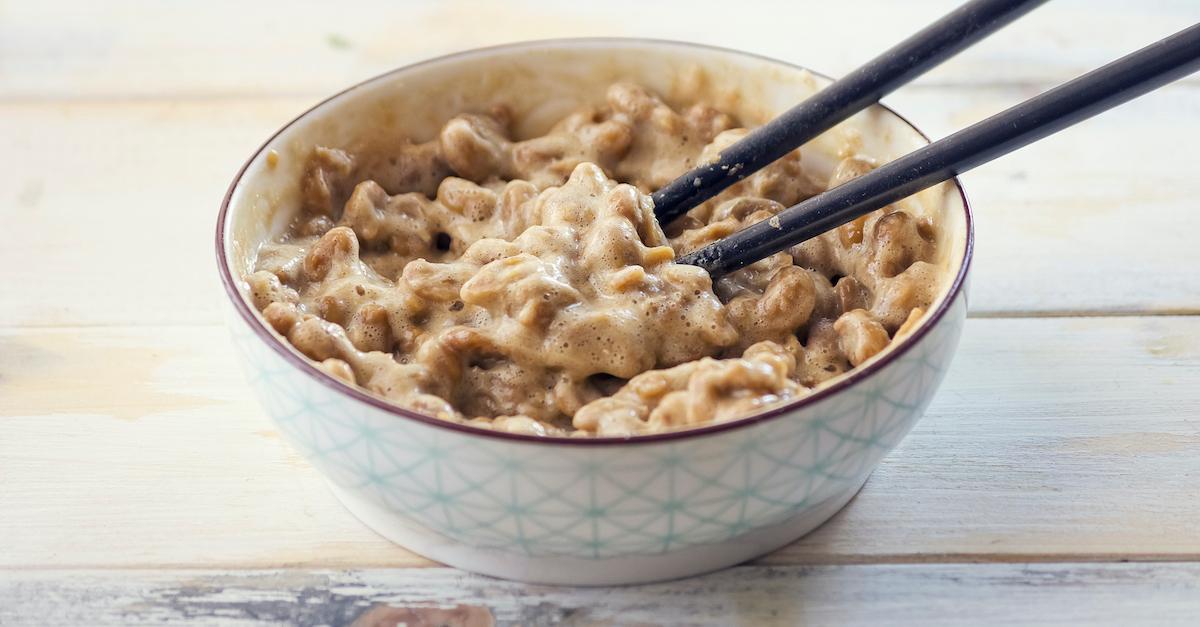 Even some of the most sophisticated plant-based foodies in the Western world aren't aware of the vegan Japanese staple called natto. The notoriously pungent delicacy — which is comprised of heavily fermented soybeans — is one of the healthiest dishes the country has to offer, as many believe it builds strong bones, clears skin, prevents heart problems, and even strengthens your immune system.
Article continues below advertisement
Keep reading for more on the key Japanese breakfast ingredient, natto, including what is, how people eat it, and the health benefits associated with it. Natto is about to completely revolutionize your early morning protein intake, so prepare for a seriously next-level (and gut healthy!) breakfast option.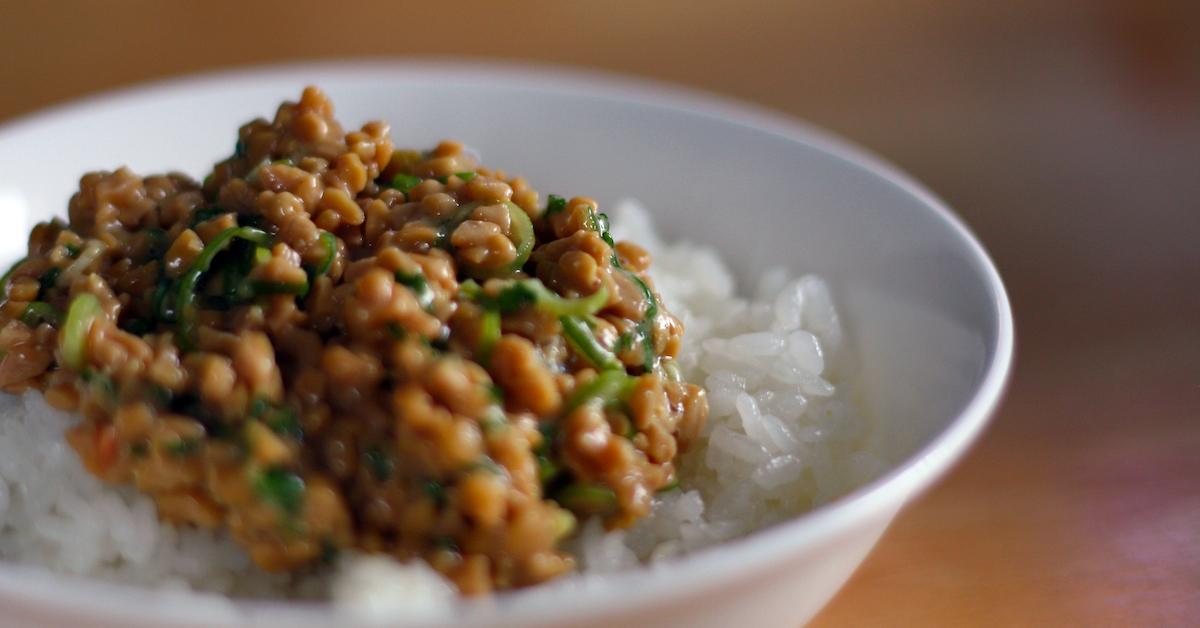 Article continues below advertisement
What is natto? Here's how people in Japan enjoy the soybean-based dish.
Natto is comprised of fermented soybeans that are generally served with a generous portion of soy sauce, karashi mustard, onion, and sometimes white rice or miso soup, according to Food & Wine. Natto has a pervasive smell that reportedly resembles socks, a gooey texture, and it contains notable amounts of vitamin K, protein, and — as it's fermented — gut-healthy bacteria. Though the smell is off-putting, some say it tastes like salty cottage cheese, and others say it's reminiscent of bacon.
According to Farmer's Almanac, natto is created by soaking whole soybeans, which are then steamed or boiled. Bacillus subtilis bacteria is then added, and it's fermented for a long period of time. To most, it's reportedly an acquired taste (especially for tourists!) but locals love it, and eat it on the regular.
Article continues below advertisement
What are the health benefits associated with eating natto?
As previously mentioned, the nutritional makeup of natto is pretty incredible, and according to Healthline, it's associated with a number of health benefits. Probiotics help the digestive system, and act as a defense mechanism against dangerous bacteria. They can also help combat gas, constipation, and bloating. The high amounts of calcium also contribute to strong bones, while the vitamin K2 helps your bones absorb the calcium.
Article continues below advertisement
Natto also contains vitamin K1 which helps with blood clotting and fiber; it is also said to improve cardiovascular health. Some believe the smelly specialty also helps reduce blood pressure, strengthens your immune system, reduces the risk of cancer, helps you lose weight, and improves brain health. The advantageous properties are truly endless.
So, where does a hungry, curious vegan find natto in the U.S.? Your local Japanese grocery store most likely carries the fermented food, and a specialized health food store probably carries it as well. Fresh Direct also currently carries one brand called NYrture New York Natto, which only costs $12.99 per eight-ounce jar. That isn't totally unreasonable, especially with the plentiful health benefits reportedly associated with it.
Article continues below advertisement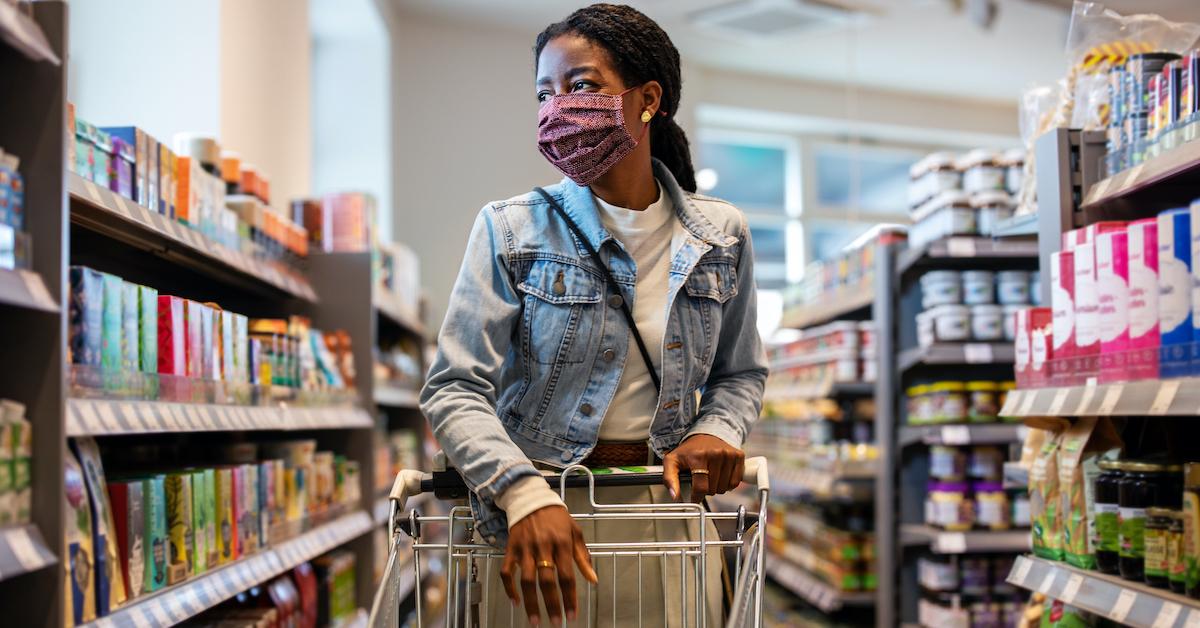 Although natto may not be the most attractive or fragrant food out there, it's certainly a healthy protein alternative for those who follow a plant-based diet, or for anyone who is simply looking to cut down on their meat consumption. Needless to say, natto is about to be our new grocery haul favorite.