This Is What Happens When You Get Struck by Lightning
They say lightning never strikes twice, but what happens if you get struck even once?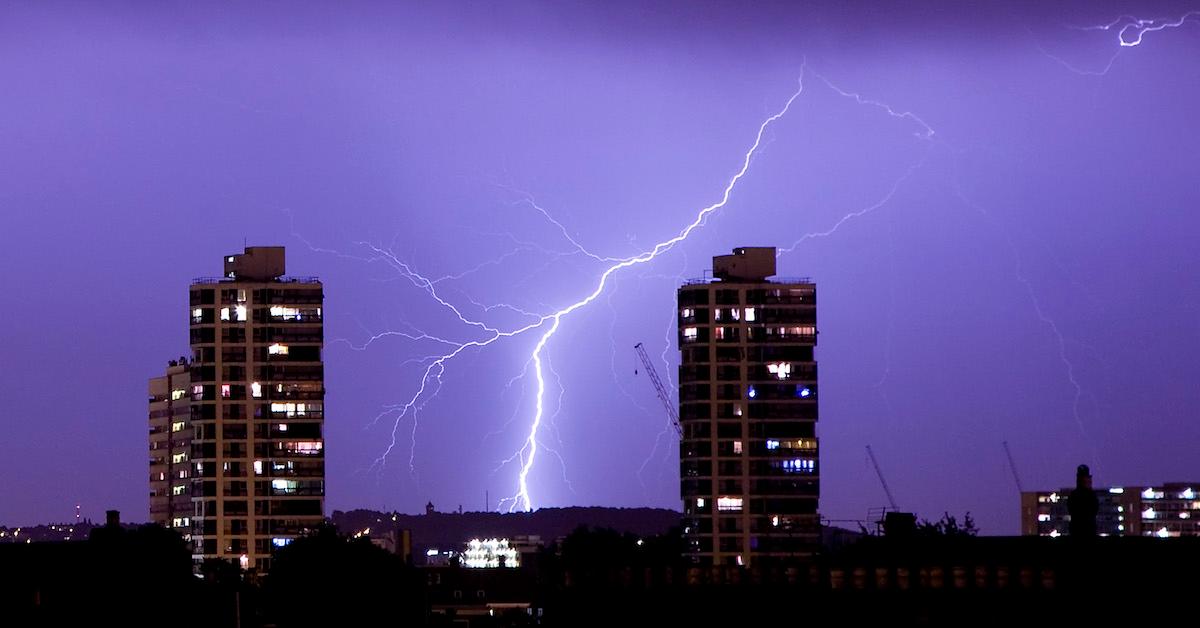 Lightning is one of the most fearsome and awe-inspiring forces of nature to behold. Bolts of jagged energy illuminate the darkening sky, crashing down with 10 million volts of electrical power and five times more heat than has been measured on the surface of the sun. Dozens of people are killed by lightning strikes annually, and though many more have been hit and lived to tell the tale, very few people know what really happens when you get struck by lightning.
Article continues below advertisement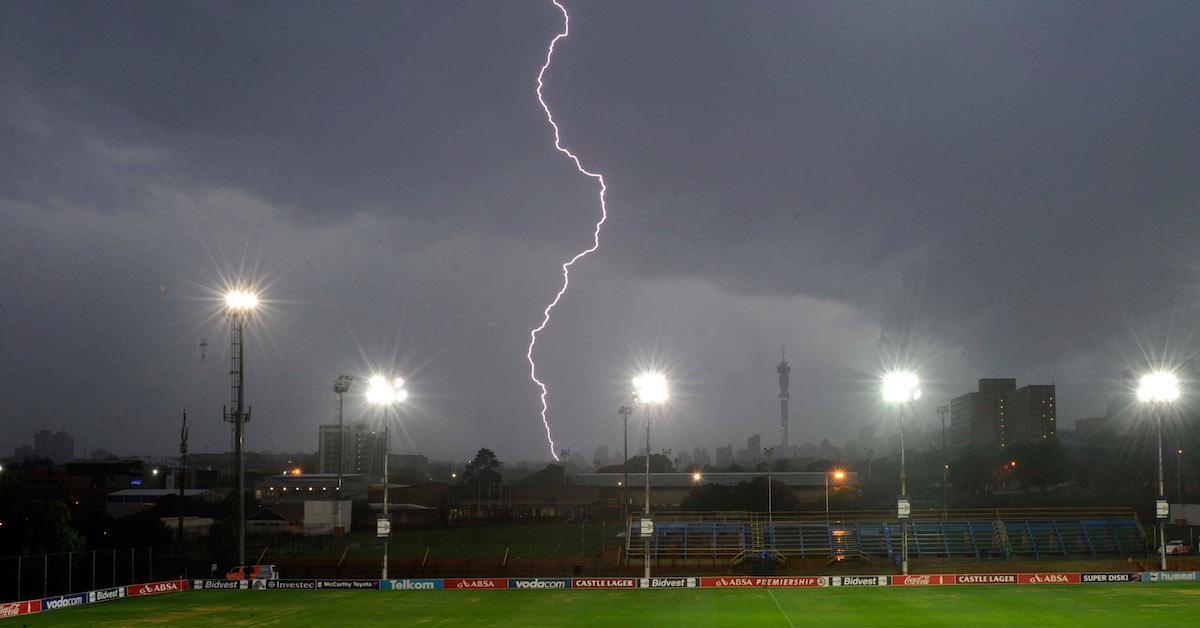 What happens when you get struck by lightning?
Dr. Christopher Griggs, an emergency medicine physician with Atrium Health, describes the damage dealt by a lightning strike as "A rare but dangerous injury." According to Dr. Griggs, lightning strikes can cause anything from a mild burn to brain damage or even death.
Article continues below advertisement
The prodigious amounts of electricity in lightning can stop neuroelectrical impulses or overload them, stopping the brain from sending important signals throughout the body, for example, how to breathe. Brain hemorrhages, strokes, and cardiac arrest are also common.
The most visible and prevalent effects are usually tissue injuries and extensive burns. Dr. Griggs indicates that this damage can extend to deep tissue as well, the worst injuries occurring nearest the burns, which are the most resistant to the lightning itself. Muscle damage can be long-lasting and require extensive surgery and rehabilitation. Rarely are the wounds caused by lightning superficial.
Article continues below advertisement
While the most severe damage happens with a direct strike, those standing close by or hit with only a small fraction of the lightning can also suffer injurious effects. Eardrums can rupture and thermal damage can extend outwards, burning the skin and damaging nerves. The blinding flash might even be severe enough to damage the eyes.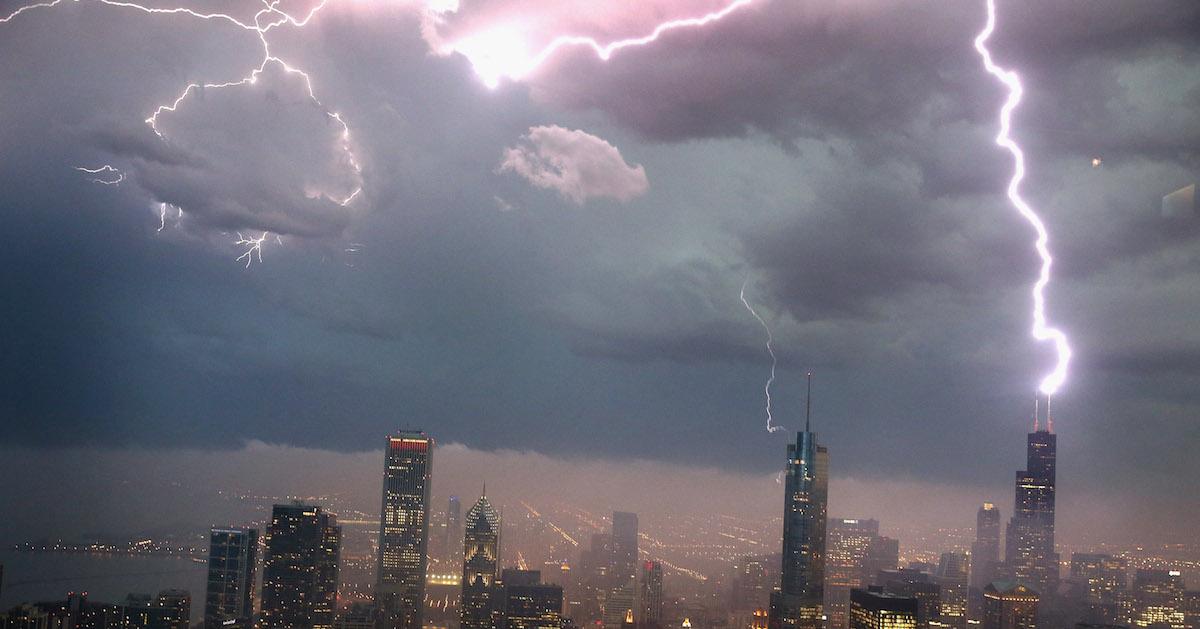 Article continues below advertisement
What do you feel after a lightning strike?
According to Business Insider, the feeling one can expect to experience in the aftermath of a lightning strike is unlike anything else. The disruption of the electrical impulses in your body could make it feel as though you can't breathe, can't stop shaking, or as if you're having a heart attack. This makes sense as cardiac arrest, respiratory arrest, and seizures are fairly common. Temporary or permanent paralysis could follow as could coma.
The long-term effects are equally dangerous. Even if a person survives, the neurological and physical damage they suffer could affect them for the rest of their lives. According to Atrium Health, severe muscle injuries can cause muscle tissue to break down over time, creating a toxic protein that eventually leads to kidney failure. Much of the damage depends on the path the lightning took through the body, how long it lingered, and how many vital organs it hit along the way.
Article continues below advertisement
Can lightning cause neurological damage?
Some scientists believe that lightning can cause enough damage to the bioelectrical workings of the body that it can alter behavior for your entire life. Personality changes, memory loss, chronic pain, tremors, twitches, mood swings, and depression could all await you following a strike.
Rare cases can lead to strange gifts, however.
Take the story reported by University of Miami neuroscientist Berit Brogaard, who studied an orthopedic surgeon who had been struck by lightning, and then learned to play the piano and compose music he had begun hearing in his head. This story was posted in Psychology Today and the working theory is that the lighting fired up the man's neurotransmitters enough to unlock access to an unused portion of his brain.
Article continues below advertisement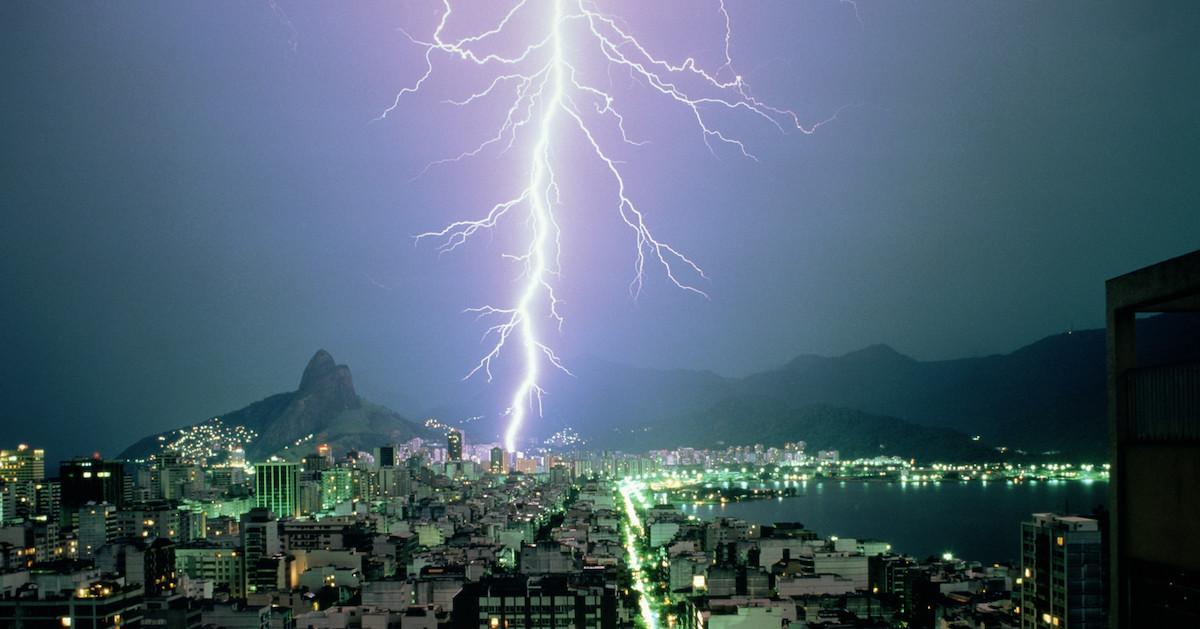 What to do if someone gets hit by lightning:
According to the New York State Department of Health, the best thing to do when someone gets hit by lightning is to call for medical help right away. Then, move to treat any victims who are unconscious. Check for a heartbeat and breathing. If you are qualified, attempt CPR until paramedics arrive. Note that there is no danger of an electrical charge lingering in the body at this point, so it will be safe to touch the victim. Just keep them alive until help can arrive.