SpaceX Just Triumphantly Launched Falcon 9's Second Stage — What That Means
What happens to Falcon 9 in the second stage of the SpaceX rocket launch? Behind the international space station's latest outer space endeavors.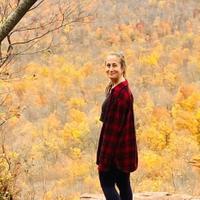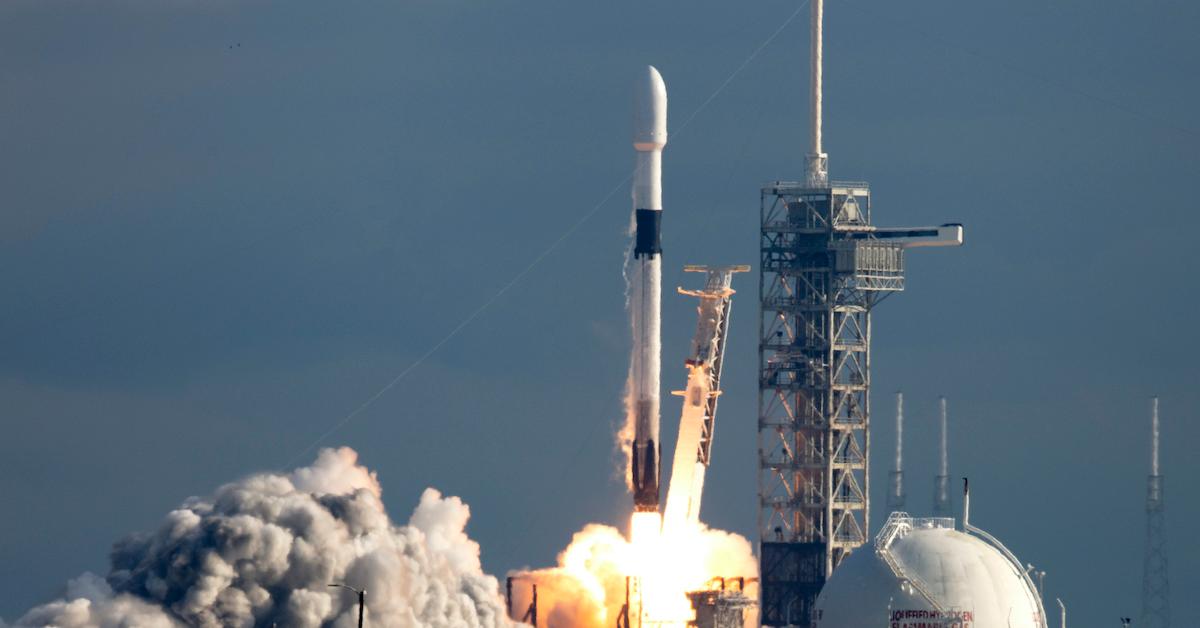 When things become too hectic on Earth — between the ongoing climate crisis, the COVID-19 pandemic, and a seemingly never-ending POTUS administration — it can be seriously fascinating to see what we're doing in outer space. Falcon 9, SpaceX's two-stage rocket, launched on Sunday, Dec. 6, from Falcon 9's second stage, sending a cargo capsule to the International Space Station.
Article continues below advertisement
Although the second stage was predominantly launched for the sake of research, rumor has it there may also be Christmas treats in store for those currently in orbit. Keep reading for more on this incredible mission, everything you need to know regarding Falcon 9's second stage, and for some seriously out-of-this-world news.
Article continues below advertisement
Here's what you need to know about Falcon 9's upper and lower stages:
Falcon 9 is a two-stage rocket with an upper stage, which contains only one engine, and a lower stage, that contains nine, according to USA Today. The lower stage is much heavier than its upper counterpart, and can therefore be catapulted into outer space with far more force, while the upper stage is smaller and contains the Dragon Capsule, a pressurized cabin that often carries people and supplies into space. It recently underwent a massive to be able to carry more gear and crew members.
As of May 2020, according to NASA, Falcon 9 has flown successfully a total of 83 times, including 24 times this year, and recently embarked on yet another mission. For the latest mission, stage two is carrying about 6,400 pounds of necessary supplies to crew members, as well as research supplies to conduct research. According to Space.com, it's also going to be toting a selection of "Christmas treats" for the crew.
Article continues below advertisement
"The crew is going to get some type of Christmasy food on orbit," said Kenny Todd, NASA's Deputy program manager for the International Space Station, as per Space.com. "I don't think that will be any surprise to them, but anything more than that… I don't like to get out in front of Santa Claus. Let's see what happens when they open the hatch."
Article continues below advertisement
What are scientists researching ini space right now?
The European Space Agency (ESA) is currently working on a number of experiments right now. They are testing the affects of microgravity on biomining, as per The Verge, which refers to the extraction process of obtaining certain elements from rocks, using microorganisms. The ESA will also be conducting the first-ever drug research experiment for COVID-19 in outer space, in a one-of-a-kind attempt to improve an antiviral drug called remdesivir.
Dragon 2 is also in the process of transporting a commercial airlock module, which basically attaches to the outside of the aircraft. The point of doing this is to obtain various materials from outer space, and to bring them back in a pressurized environment to perform various tests and extensive research.
Article continues below advertisement
Falcon 9's stage two endeavors are seriously incredible — it's doing some pretty phenomenal things for life on Earth as a whole.