Chipotle Combats Food Waste by Composting and Donating Leftovers
What does Chipotle do with leftovers? The chain restaurant combats food waste in a number of ways, by mindfully preparing, composting, and donating.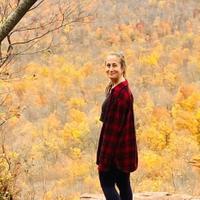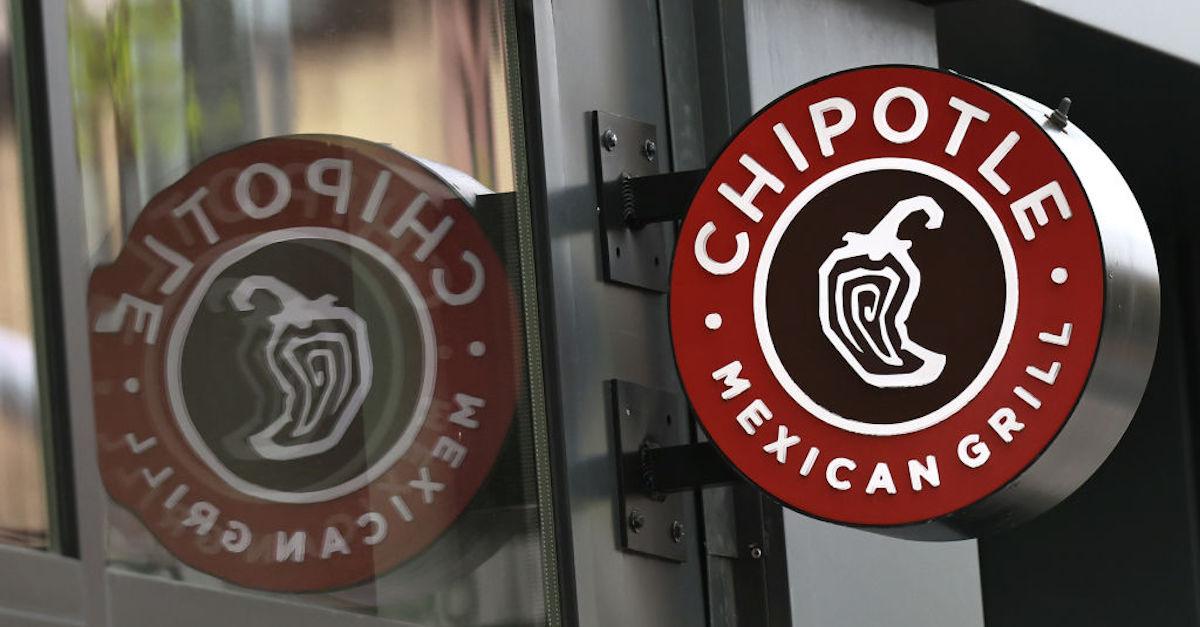 Regardless of how many fast food joints add vegan versions of their signature dishes to their menus, our number one on-the-go eatery will always be Chipotle — the plant-based options are aplenty, the guacamole is legendary, and the vegetables are always seemingly fresh. But with a massive inventory of perishable ingredients, how does the chain avoid food waste? And what does Chipotle do with its uneaten leftovers at the end of the day?
Article continues below advertisement
We spoke with a Chipotle representative who gave us the inside scoop on how Chipotle fights food waste — and it seems as though the Tex Mex chain is doing a seriously stellar job.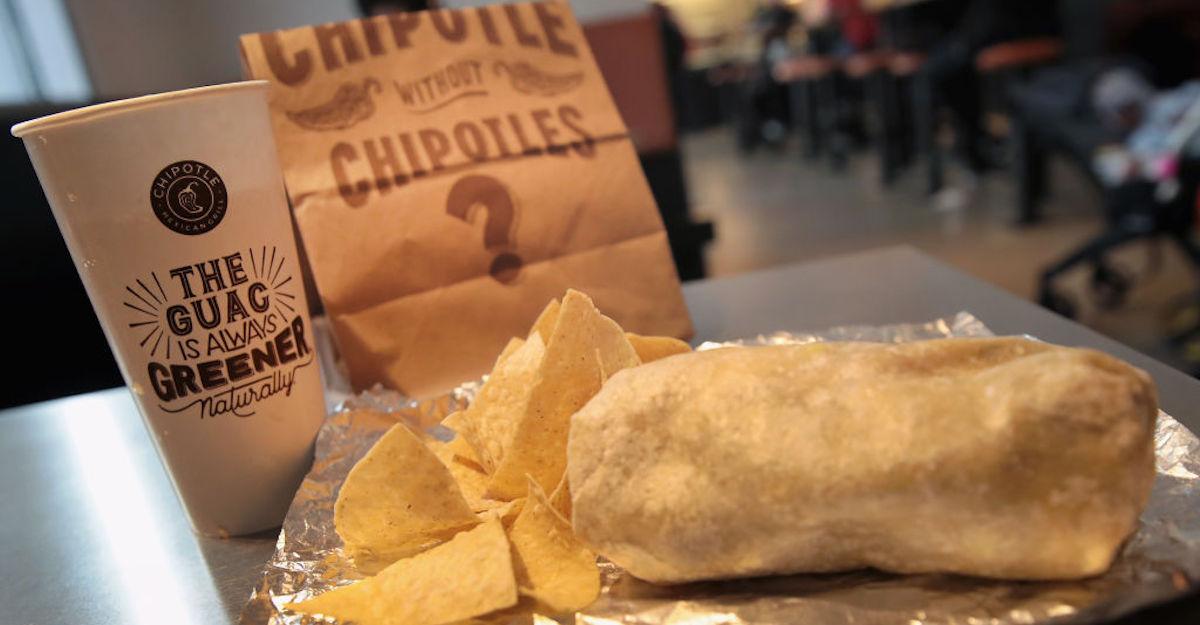 Article continues below advertisement
Ingredients are ordered and prepared mindfully.
While giving some insight on what the chain does to avoid wasting ingredients and leftovers, a spokesperson from the restaurant directed us to page 147 of Chipotle's 2020 Sustainability Report. It explains that Chipotle eliminates food waste from the start of the supply chain, by exclusively placing orders for ingredients that will be used immediately. Each location avoids overbuying or preemptively ordering food that would be at risk of expiring before its used.
The restaurant also enforces a tactic called Mindful Prep. This means that staff only prepare ingredients in small batches, as they're needed. This means vegetables are grilled at the last second, salsa is basically made to-order, and cucumbers are only chopped when absolutely necessary. That way, there won't be tons of already opened or pre-prepared leftover food that goes uneaten by the time the restaurant closes.
Article continues below advertisement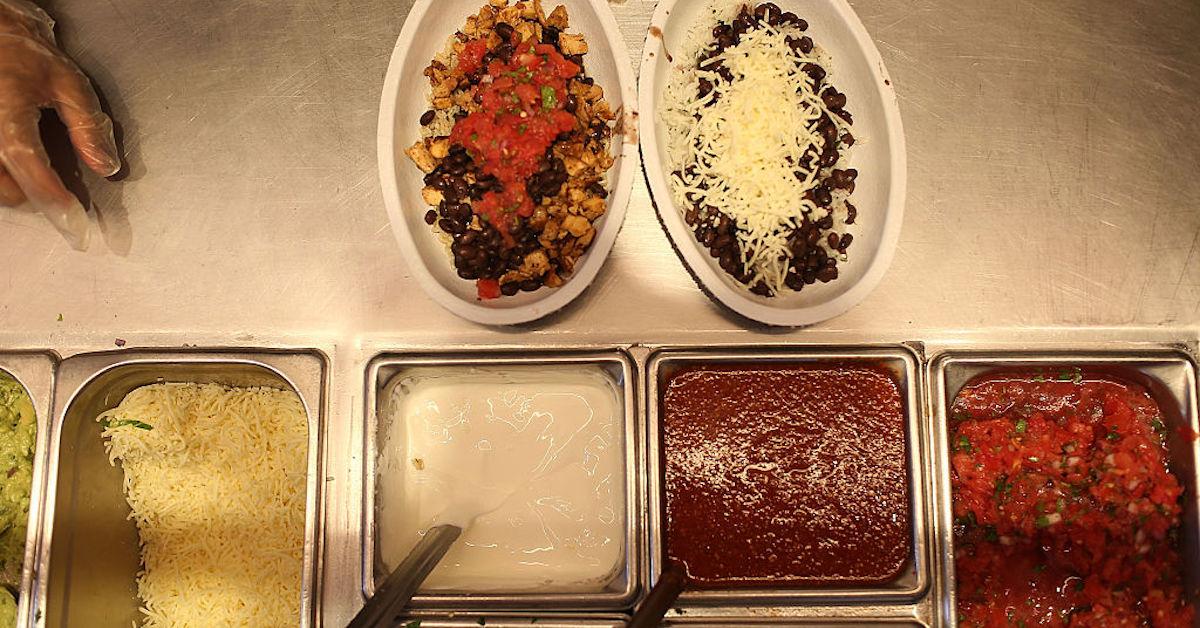 Almost 30 percent of locations are enrolled in a compost program.
No matter how mindful we are in the kitchen, cooking always results in inedible kitchen scraps — whether it's an avocado pit, a lime rind, or tomato stems. But to ensure inedible scraps are effectively given a second life, some Chipotle locations are part of a composting program. Yes, you heard that correctly — according to the company's Sustainability Report, as of 2021, about 29 percent of the chain's restaurants compost to divert scraps from landfill waste.
Article continues below advertisement
As of publication, composting programs are still being introduced to Chipotle locations nationwide. The goal is to have restaurants that are able to compost within their municipality composting within the foreseeable future. If you're at all interested, you could probably ask if your neighborhood location is part of a compost program yet — with over 800 locations already composting, you might be excited by what you hear.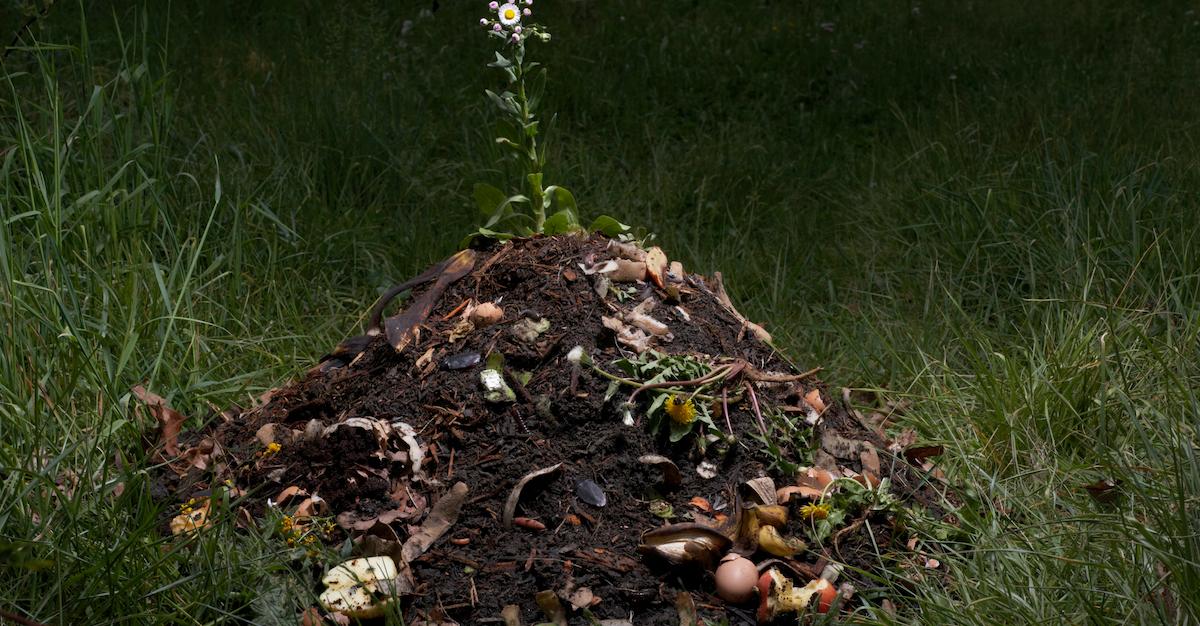 Article continues below advertisement
At the end of the night, Chipotle donates its leftovers.
What we're all really wondering is: what happens to Chipotle's leftovers at the end of the night? As previously mentioned, the chain prepares its food in small batches to avoid having large amounts of leftovers, but in the event that there's perfectly good, unused food, each location is connected with a food donation program called The Harvest Program. In 2020, Chipotle donated 455,766 pounds of food to 468 communities nationwide.
The chain first became a part of the program in 2007, and has since donated about 11,844,049 meals total.
Rest assured, Chipotle is doing its part in making meals sustainably — that said, we suggest treating yourself to a burrito bowl tonight guilt-free.