Tunisia Oil Tanker Sinks With 1,000 Tons of Fuel on Board
An oil tanker in Tunisia sank about 7 miles off the coast, while carrying about 1,000 tons of oil — here's what's happening.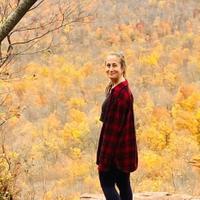 Non-renewable oil is, once again, wreaking international havoc. An oil tanker that was traveling from Equatorial Guinea to Malta, transporting 1,000 tons of oil, ran ground and completely sank about seven miles off a major Tunisian coastal city this past Sunday.
Those in Tunisia worry the oil tanker will leak if not handled properly, potentially resulting in an environmental and economic catastrophe.
Article continues below advertisement
If the ship sustains further damage, the results could be seriously long-lasting.
"There are minimal leaks, which are not even visible to the naked eye and fortunately the oil is evaporating, so there should not be a disaster in the Gulf of Gabes," Gabes court spokesman Mohamed Karray stated, as per Times of Israel.
More on the disaster in the video, below.
Article continues below advertisement
Why did the oil tanker run ground in Tunisia?
On Sunday, April 17, Tunisia's defense ministry reported an ecological disaster. A merchant ship, which had been transporting up to 1,000 tons of oil from Egypt to Malta, ran ground 7 miles from the coast of Gabes, a Tunisian city with a population of 157,000.
As per France24, water began to fill the ship — particularly the engine room — and eventually it sunk. None of the members on board were injured, but it's in danger of spilling large amounts of oil.
Diving teams are currently in the process of assessing the damage caused by the incident — although not too much gas has leaked into the ocean as of publication, and most of it has supposedly evaporated, removing the ship and trying to fix it could ultimately compound the damage.
"The situation is reassuring and under control, and no leakage of gasoil has been recorded until now from the tank of the sinking ship," Rabie Majidi, the transport minister, stated as per CNN.
Article continues below advertisement
Tunisian authorities have already opened an official investigation, though it appears the ship sunk purely because of inclement weather.
"Tunisia will determine later the losses and will demand compensation," the environment minister, Laila Chikaoui, stated per CNN.
So what is being done to combat the issue as of right now?
Article continues below advertisement
What impact will this have on Tunisia's ecosystem?
Authorities are doing what they can to limit the amount of damage done to the surrounding ecosystem. According to CNN, the country's ministry is currently in the process of setting up barriers, to supposedly prevent the oil from spreading.
As previously mentioned, an ongoing investigation will determine who is responsible, so the country can be compensated from environmental damage.
Small amounts of gas have leaked and are reportedly evaporating, but based on how oil affects marine life, and life in general, it likely isn't good for the country's undersea ecosystem.
Sadly, pollution has plagued the Gabes coast for many years. Industrial plants across Tunisia have used it for dumping waste for decades now, and as a result, the waters are permanently tainted.
Sadly, as long as we depend on oil, it seems as though incidents like these will keep happening — though hopefully the plants, animals, and people in the city of Gabes will make a full recovery.