Slutty Vegan Owner, Pinky Cole, on Expanding Her Restaurant Empire (Exclusive)
Green Matters spoke with Slutty Vegan owner, Pinky Cole, about inspiring others to eat plant-based foods, and expanding her restaurant empire.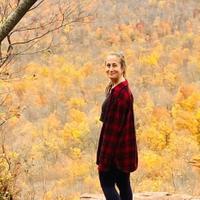 Over the last several years, there have been countless big names to rise up within the world of plant-based cooking — Matthew Kenney, Chloe Coscarelli, and Bryant Terry are a few you might be familiar with. But one rising star that you've most likely heard about more recently is Slutty Vegan restaurant owner, Pinky Cole. Green Matters was lucky enough to speak with Cole recently, to hear about how she's expanding her restaurant empire, and inspiring more and more people to eat vegan.
Article continues below advertisement
"I'm excited that I get people from around the world to eat at my restaurant that want to come together in the name of food — whether they're vegan or not," Cole tells us over a Zoom call, as she promotes MorningStar Farms' Incogmeato brand. "It shows me that we're transitioning into a world where people want to have different options, and not just succumb to eating meat products."
Article continues below advertisement
Slutty Vegan has become increasingly popular, which Cole attributes to three things.
Whether or not you live in Atlanta, Ga., you've likely heard of Slutty Vegan — it was started by 33-year-old Pinky Cole, a Jamaican-American restauranteur who went vegan 7 years ago after growing up vegetarian. She decided to open the fast-casual eatery in 2018, shortly after closing her first restaurant in New York City, Pinky's, a few years prior. Slutty Vegan seemingly gained popularity overnight, which Cole attributes to three key reasons.
"One is there's a very specific community element. I'm intentional about what I do — I'm intention-driven and I love giving back to the community," she explains. "Number two, I teach people about entrepreneurship as I go… I've been able to show people you can be whoever you want to be."
"And lastly, I've inspired plant-based living in the heart of the South, where traditional southern comfort food has been a staple for as long as we can remember," she tells us.
Article continues below advertisement
"Those three things alone, paired with the authenticity of the brand, paired with the love we put in the food, just tells me we've been doing something right," Cole explains.
"We're going onto year three with three locations, two food trucks... Almost three years later and we still have lines down the block — I'm humbled by that, I don't take that for granted. It just shows people are really in tune about opening up their consciousness about eating better."
Article continues below advertisement
Good news — Cole tells us Slutty Vegan is expanding nationwide.
While many New Yorkers are dying to try a Slutty Vegan burger, they haven't made their way up North yet. But Cole says that with its current momentum, more locations are set to open down South, along with a few up North, and some even out West.
"My next location will be the first location outside Atlanta in Birmingham, Al., which I'm excited about. I'll be opening in New York, Houston, Oakland, Calif., and a host of other cities, which is why we're going on tour now to test the market," she says.
"But in the next few years, Slutty Vegan will be the new fast casual restaurant," she explains. "I think people will be happy about it, because it offers different types of options and more people will want to go plant-based. That part feels really good to me."
Cole is also getting excited for a pop-up with MorningStar Farms' Incogmeato line — on May 19 in downtown Atlanta from 12 to 8 p.m., Slutty Vegan will be serving up a handful of new dishes featuring the plant-based meat alternative.
Article continues below advertisement
"We're cheffing up three items for people to try and get excited about the brand — one is a taco, one is a chicken slider, and one is chicken strips tossed in buffalo sauce," she says. "I'm excited because the thing about Incogmeato is that it's plant-based, and you can't tell the difference when you taste it."
"I'm excited about expanding the narrative of plant-based living," she continues. "This new plant-based chicken tastes so damn good."
Article continues below advertisement
Cole even has a Slutty Vegan cookbook and docuseries in the works.
If Slutty Vegan doesn't make its way to your neighborhood anytime soon, Cole tells us not to worry — she's coming out with a cookbook, and a docuseries, very soon.
"I just signed a deal with Simon & Schuster," she says. "You can actually catch some of these [recipes from the Incogmeato pop-up] in the cookbook as well."
"I'm also working on a reality show," she continues. "It's a docuseries about my life, the amazing things I'm doing with entrepreneurship, the restaurants I'm opening, and all of the highs and lows of business," she explains. "It's not always pretty — there are some moments where I cry, and moments I get emotional. Sometimes I feel defeated, because I'm human. But it's all so worth it!"
"You'll be able to follow my journey on how I'm building this empire, how I went from having five people under my brand to 125, and how I became someone who's getting people excited about plant-based options," she says.
We can't wait to sink our teeth into that.