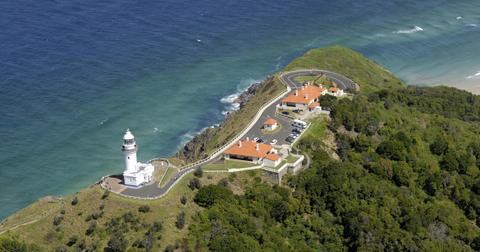 Australia to Plant 1 Billion Trees in the Next 11 Years, Bringing the Country Closer to Paris Agreement's Goals
By Sophie Hirsh
Get green news right to your inbox!
Thanks for signing up!
This weekend, Australian Prime Minister Scott Morrison announced a plan to plant 1 billion trees as part of nine forestry hubs across the country by 2030. He made the announcement while visiting a forest nursery in the town of Somerset, Tasmania, which will be a site of one of the hubs, the Sydney Morning Herald reported. As the outlet explained, the project will cost $12.5 million AUD (a little less than $9 million USD), and according to the Straits Times, it is expected to remove 18 million tons of greenhouse gases from the environment each year between now and 2030.
As explained by Futurism, this project is part of the country's campaign to meet the goals of the Paris Agreement. The agreement's central aim is to "strengthen the global response to the threat of climate change" by limiting the global temperature rise, as per the United Nations website. If Australia's tree-planting project really does help the nation remove 18 million tons of greenhouse gases every year, it will certainly help bring Australia closer to the Paris Agreement's target.
More From Green Matters
.

Food

Lab-grown meat and plant-based meat are on the rise.

.

Community

The summit will take place in mid-July.