This Farm-to-Table Restaurant Grows Its Produce in Amazing On-Site Greenhouses (Exclusive)
We spoke to the owner of a farm-to-table restaurant in New Hampshire, that grows most of its own produce in amazing on-site greenhouses, sustainably.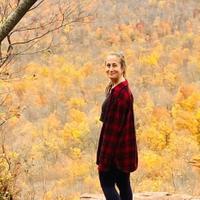 Over the last few years, more and more farm-to-table restaurants have entered the culinary scene, sourcing most ingredients from local, sustainable farms. Not only does it make for fresher food, but it inevitably results in a lower environmental impact, with less packaging and transportation emissions than if they were sourced from a grocery store. And Thompson House Eatery in Jackson, N.H. takes farm-to-table to the next level, as the restaurant grows veggies in on-site greenhouses.
Article continues below advertisement
I was able to visit the restaurant (twice, actually!), explore the gorgeous greenhouses, and speak with the owner of Thompson House Eatery, Kate Fournier, who opened the restaurant alongside her chef husband Jeff Fournier a few years back. The two have been consistently serving full houses of restaurant goers visiting Mount Washington, which is only about 15 minutes away, with incredible fresh food grown on-site. The food, and their story, is beyond incredible.
Article continues below advertisement
The history of the restaurant is magical.
Thomspson House Eatery is the quaint New England establishment of our cottagecore dreams — the original buildings were erected at the end of the 18th century, complete with a beautiful farmhouse and barn. It was bought by a chef named Lawrence Baima in the 1970s. He closed it after 37 years, and sold it to the Fourniers in 2015.
Jeff had been a chef for well over 30 years, starting out in Chef Hans Rockenwagner's Los Angeles kitchen. He went on to work under Chef Lydia Shire in Boston, and ended up opening his first restaurant, 51 Lincoln, in Newton, Mass., which is where Jeff met Fournier, who had initially been hired as a server. She was a school teacher but worked in restaurants during her summer vacations, as she had from a young age.
Article continues below advertisement
The Fourniers got married, had two children, and decided to relocate to Fournier's hometown of Jackson, N.H. — that's when they purchased Thompson House Eatery, and made sustainable culinary magic. Between homemade pasta, cheese boards, eclectic entrees, and creative cocktails, the menu boasts something incredible for everyone, and each dish is made with fresh ingredients from the farm, and from other local businesses.
Article continues below advertisement
Thompson House Eatery's greenhouses provide restaurant guests and farmstand customers with fresh produce year-round.
The Fourniers were determined to provide their dining guests and customers with fresh produce in the dining room and in the barn, which they use as a farmstand and market. Since New England's growing season is so short, they decided to build greenhouses to keep their fruits, veggies, and flowers alive. Jeff had grown up gardening, and Fournier is a quick learner. She is also a huge flower enthusiast, creating gorgeous flower arrangements that adorn the restaurant and are sold in the market.
"Because Jackson, N.H. is located in northern New Hampshire, where the outdoor growing season is short, the greenhouses provide an environment that allows our farming operation to cultivate year round," Fournier tells us.
Article continues below advertisement
"Our goal is to grow as much as we possibly can on our property so diners in our restaurant and guests of our farmstand and market can enjoy fresh produce on their plates throughout the year..." she continues. "Our goal is to maximize vegetable production on their own land in order to reduce our overall footprint as much as possible."
Article continues below advertisement
The Fourniers value environmental impact over everything else.
Even when Jeff makes something that can't be grown on the farm, he makes sure to source the ingredients locally, as part of his dedication to the environment, as well as his community.
"Jeff spends over 15 hours a week on sourcing. It's the single most challenging aspect of his work that can bring the greatest reward," Fournier tells me.
"Our reputation has fostered excellent relationships with farmers, fisherman, and small producers of quality ingredients. Working directly with small producing farms gives us an ability to impact the financial outcomes of families, like ours, living and working in our region," she explains. "Thompson House Eatery is proud to be named on the Good Food 100 Restaurants List for its impact on every link of the food chain."
Article continues below advertisement
The Fourniers work to better their community, too.
Food insecurity often comes inhibited access to fresh produce — which is why Jeff and Kate are working to help low-income families gain access to farm fresh produce, by getting government approval for their farmstand to accept SNAP Dollars.
"Jackson is located in one of the top three food insecure counties in New Hampshire," Fournier explains. "Our goal is to develop more access on their property, through equity, to further impact their regional food system."
Article continues below advertisement
They also include their community by essentially offering a work-study program — those who come to the 2.5-acre farm to help weed and harvest for two hours per week are given $15 gift cards to the Thompson House Eatery or farmstand, for each hour they work.
"Volunteers utilize their trade to enjoy beautiful meals in the restaurant or purchase ingredients from the farmstand and market," Fournier tells me. "This kind of symbiotic community relationship is one of the many things that make Thompson House Eatery special."
Article continues below advertisement
Tending to the farm, operating a farmstand, and running a restaurant is hard, rewarding work.
Although Fournier tells us the day-to-day work is pretty busy for her, they have a hard-working team that includes a full-time, year-round farmer. They also split their time between the restaurant, farm, market and children throughout the day.
"The day-to-day work life for us is busy!" she tells me, going through her incredibly busy day, which involves farming, hospitality, and childcare all at once. "But we are incredibly fortunate to have an amazing team of like minded and motivated folks working alongside us."