Renting Your Clothes Gives You an Endless Wardrobe — While Helping the Environment
Renting your clothing is a good way to make sure that you aren't contributing as much to the landfill.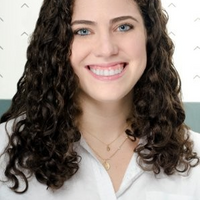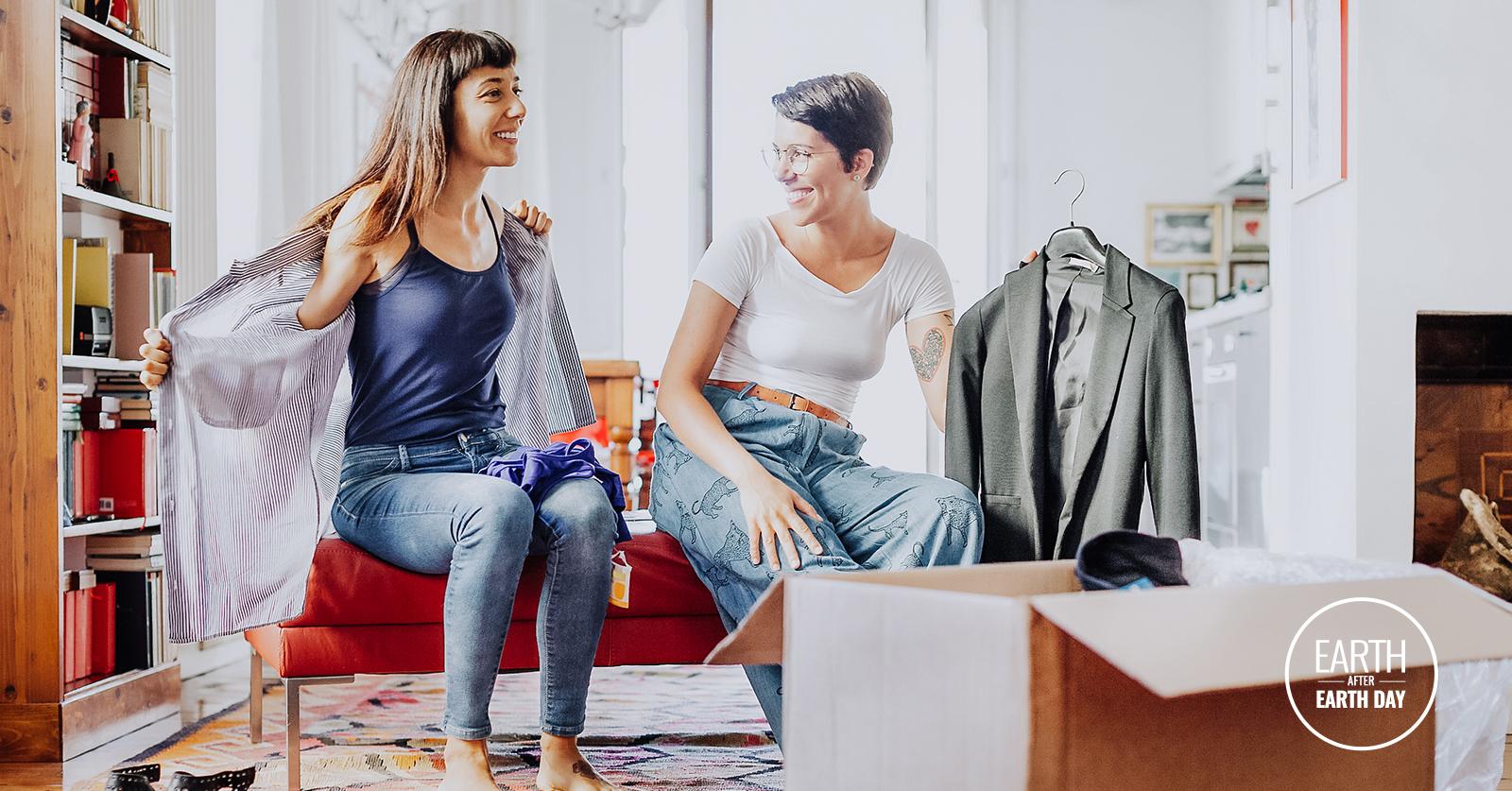 Back in the day, renting clothes probably meant you were renting a tuxedo; beyond that, if you told someone you were renting your clothes, they probably would've looked at you like you had three heads. Today, we're in the midst of a renting revolution — with more and more people realizing that renting is not only a powerful option in terms of changing up your wardrobe and saving money, but it's also sustainable and more environmentally friendly.
Article continues below advertisement
Globally, people have a bit of a shopping problem (in general, but also with clothing specifically) and as a result, we have a gigantic waste problem; the cyclical nature of trends has fashionistas everywhere constantly refreshing their wardrobes, and the effects the fashion industry has had on the planet is undeniable — during every step of the way, from the moment its produced until it reaches the end of its lifecycle.
As an industry, global fashion is a huge polluter. The clothing and textile industry is the second largest polluter in the world (to put it into context, the only bigger polluter is the oil industry, per AlterNet) and nearly one-fifth of the world's water waste is produced by the fashion industry alone. While production is a huge problem when it comes to the resources wasted in production and distribution, there's also a significant problem in how we handle clothing when it reaches the end of its lifecycle.
Article continues below advertisement
Last year, Remake reported that less than 1 percent of clothing is recycling into new yarns and fibers, while World Wear Project reported that 85 percent of clothing waste goes to the landfill — and, as a result, an entire 5 percent of landfills is made up of clothing and textile waste. While 5 percent may not seem like a lot, consider this: In 2015, landfills received 10.5 million tons of textile waste.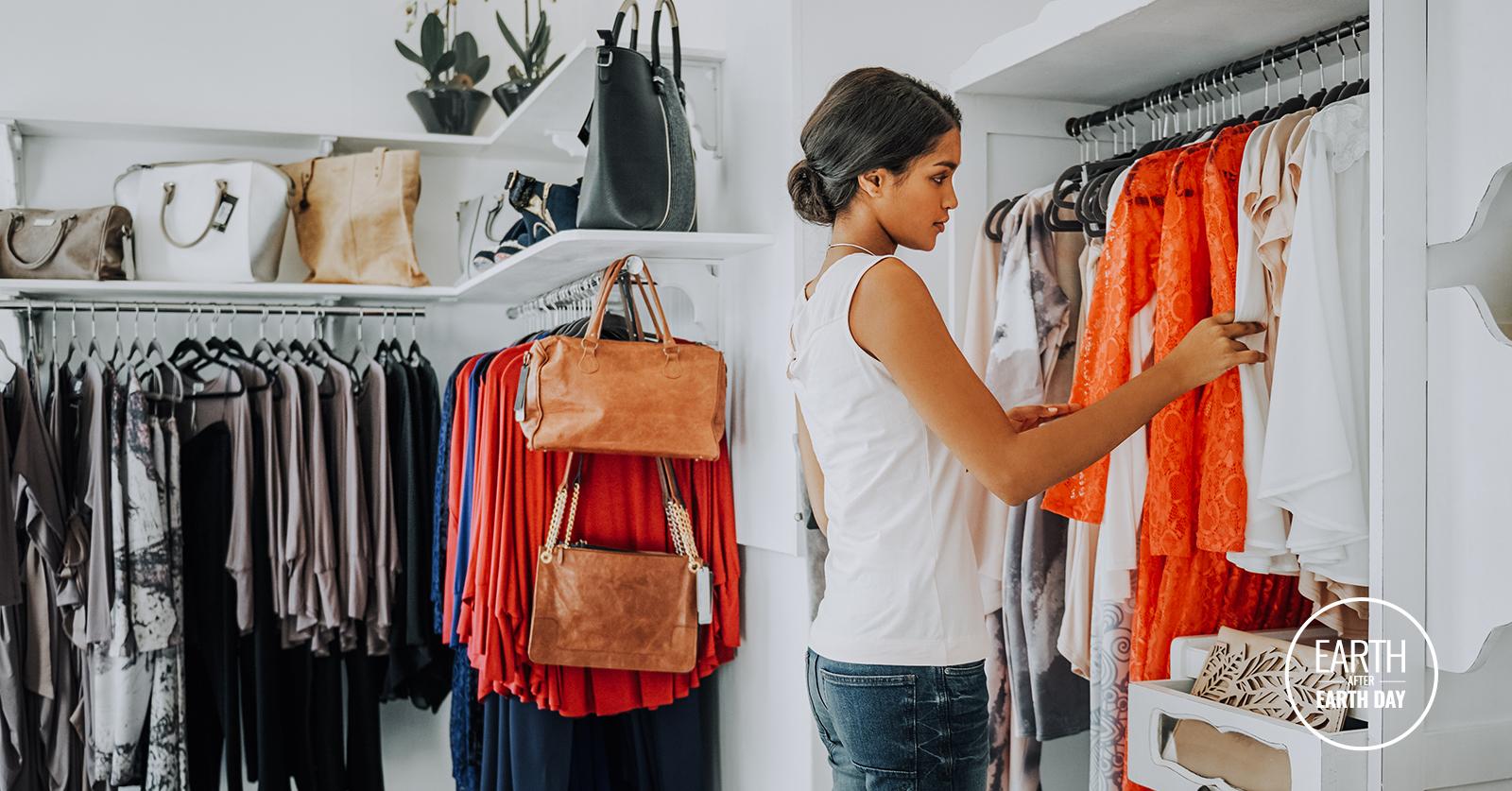 Article continues below advertisement
And that number is only growing because of fast fashion, which is a term coined by retailers to describe clothing that is inspired by recent style trends and transformed for an affordable price for an everyday consumer. The world's obsession with being up to the minute with fashion — at a low cost — is catching up with us: This inexpensive, trendy clothing makes consumers look at those items as "disposable," per NPR. And as a result, consumers are more likely to dispose of the mass-produced clothing items.
Here's where renting comes in. Retailers such as Rent the Runway are hoping they can slow fast fashion down — before our obsession with staying on-trend and wasteful catches up with us. The premise is simple: By renting the trend pieces that you would otherwise buy at an affordable, fast fashion store, you're able to try the trend out for the season that it's en vogue, and can then pass it on to the next person. You'll not only support brands with higher ethical standards and better supplies (in terms of quality and ethics), but you'll also be able to get a taste for the trend without adding to the masses of clothing thrown away every year (on average, each American throws out around 70 lbs of clothing and shoes annually).
Article continues below advertisement
While some of these programs aren't without their flaws (which include the environmental cost of the constant shipping, as well as the sometimes excessive use of plastic), the impact of rentals is undeniable: Rent the Runway, for instance, says that they helped women "break the cycle" of shopping and getting rid of clothes, and on Earth Day, they predicted that their millions of female users helped save 62 tons of waste from the landfill this year.
Check out some brands that are embracing rentals in fashion — whether you're looking for everyday wear, formal attire, or accessories!
Rent the Runway 
Article continues below advertisement
Rent the Runway began with a gown — specifically, a $2,000 designer dress that co-founder Jenn Hyman's sister bought for a wedding. It occurred to them that women all over the world were buying dresses they were only going to wear once, whether it was for a wedding, a sorority formal, or any other event.
Article continues below advertisement
Today, Rent the Runway offers much more than gowns and cocktail dresses; they have memberships, including their Unlimited option (for the sake of full disclosure: I've been a member of Unlimited for two years), which allows you to pay a flat fee to rent four things at a time; you can do as many swaps as you want each month, effectively allowing you to have an unlimited wardrobe. Rather than buying something new that you'll only wear once (whether it's for an event, or it's a trend you'd like to try, but not necessarily invest in) by renting and sharing the same item as other women, you're saving the cost — not only in terms of price, but also in terms of emissions, energy, and water consumption.
Gwynnie Bee 
Article continues below advertisement
Gwynnie Bee operates similarly to Rent the Runway Unlimited — you pay a flat fee, and you're able to rent two items at a time and do unlimited swaps during that month. Gwynnie Bee has gotten national attention for their inclusivity: Their size range includes petite, plus-size, and just about everything in between!
Article continues below advertisement
Bag, Borrow, or Steal 
Article continues below advertisement
One of the originators of the rental model is Bag, Borrow, or Steal, a service that allows you to rent designer handbags and accessories. Designer bags are incredibly expensive, but Bag, Borrow, or Steal's mission is to get people to experience the luxury of designer handbags without committing to the hefty price tag.
Unlike some of the clothing sites, Bag, Borrow, or Steal doesn't have a membership. Instead, you pay a single rate per bag, and then you can borrow the bag for the duration of the month.
Article continues below advertisement
The Mr. and Ms. Collection 
Article continues below advertisement
While tuxedos were the OGs when it comes to clothing rentals, much of the rental market is aimed at women; The Mr. Collection is changing that, by introducing a similar rental model but for men's clothing: You fill out a style profile and stylist pick out an assortment of items for you based on your size, your needs, your style, and your preferences. You're then able to keep what you like for as long as you want.
The Mr. Collection also has a sister site (or, perhaps, a spousal site) called The Ms. Collection. The sites offer tiers, which dictate how many items you get in each shipment (which they call "packs") and how often you receive the "packs."
Article continues below advertisement
Le Tote 
Article continues below advertisement
Le Tote operates similarly to The Mr. and Ms. Collection; like the other site, you fill out a style profile and have expert stylists pick out clothing and accessories that they think will fit your personal style. They then send you a "tote" filled with goodies that you can wear and keep for as long as you like; the things you don't love you can send back, and what you do love, you can buy at 50 percent off retail. In addition to their regular services, they also offer the service in maternity styles — for women who don't want to spend a fortune on clothes they may only need once or for a limited time.
All the items you want to return must be returned together, but as soon as you do return your tote, you'll be eligible to get a new one full of clothes you'll love!