A Startup Company in Uganda Is Recycling Plastics to Make Coronavirus Face Shields
A start-up company in Uganda called Takataka is recycling plastic and making coronavirus face shields and construction materials.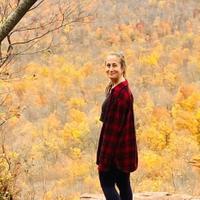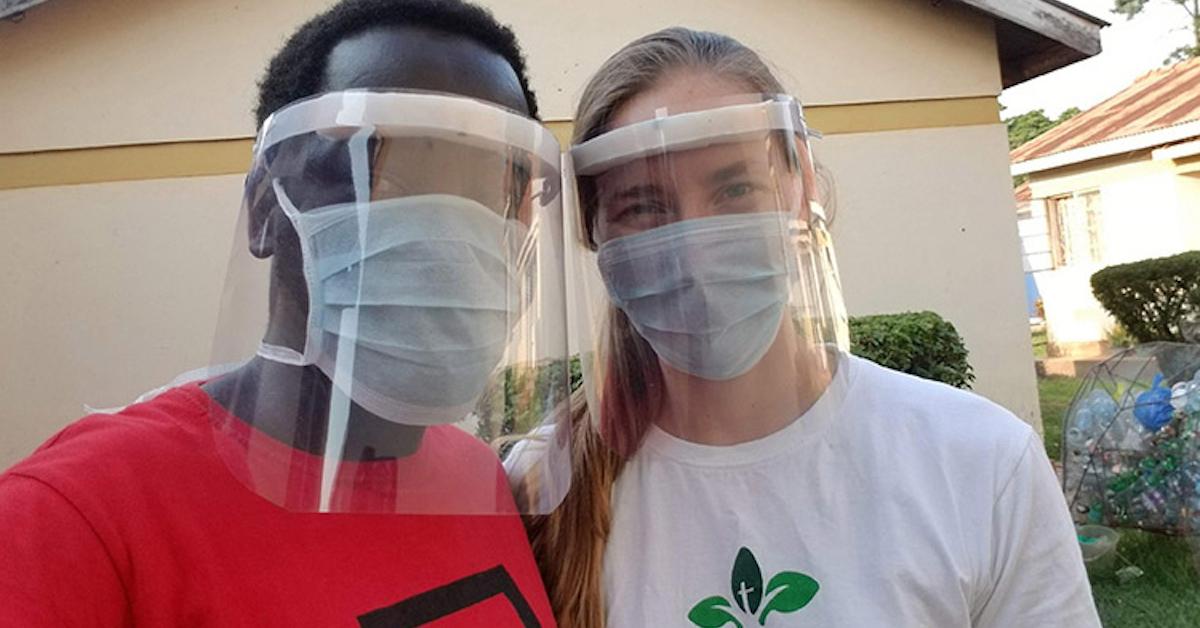 In certain communities, recycling plants aren't within the nearby vicinity. However, a company called Takataka Plastics, which is based in Gulu, Uganda, is making the best of the fact that their nearest plant is six hours away by transforming their plastic waste into useful materials. From recycling plastic and turning it into coronavirus shields, to providing jobs to those in need, this company is seriously slaying.
Article continues below advertisement
"Takataka (meaning "waste" in Swahili) is providing a recycling service that currently does not exist, creating income opportunities for the marginalized, and reducing environmental and health hazards in places where waste is currently burned or littered," the company's site says. Needless to say, this startup is seriously what more communities need.
Article continues below advertisement
Takataka got started creating building materials, and then moved onto coronavirus face shields.
Takataka was started when Paige Balcom, a UC Berkeley grad, was looking to make a change in Uganda, and after spending three months there, she met Peter Okwoko, a local who was looking to educate others on plastic waste, according to the company's website.
In Uganda, tons of plastic waste is discarded everyday, but the closest recycling plant to Gulu is six hours away, per Fast Company.
"In Gulu, where we work, 80 percent of the plastic waste is not collected... Instead, most of the plastic is burned, which releases lethal carcinogens and toxins and CO2, or it's littered anyhow and ends up blocking drains, causing flooding and breeding grounds for malaria-bearing mosquitoes, or it gets into soil and disrupts crops or is ingested by cows," Balcom said.
Article continues below advertisement
Peter and Paige teamed up to create Takataka Plastics, which began plastic into building materials, but they eventually began creating reusable plastic face shields for doctors in hospitals when the pandemic began.
"The doctor from Gulu regional referral hospital requested we make 10 face shield masks urgently because they didn't have enough," Peter recalled, after the local hospital had only just received its first patient suffering from COVID-19, according to Reuters.
Article continues below advertisement
In addition to recycling plastic for necessary materials, Takataka is creating jobs for those who need them.
Although the recycling aspect of Takataka is doing wonders for the air and the environment, the company also makes a point to hire trauma survivors. According to their website, many in the city of Gulu have gone to war, been imprisoned in war camps, and were involved in child trafficking. Therefore, the company aims to promote healing through important work.
To ensure their employees are happy, healthy, and — most importantly — healing, Takataka has partnered with a variety of mental health organizations that essentially provide opportunities for early intervention, basic life skills, and counseling. They make sure their employees take advantage of these amenities, and access any help they may need.
Article continues below advertisement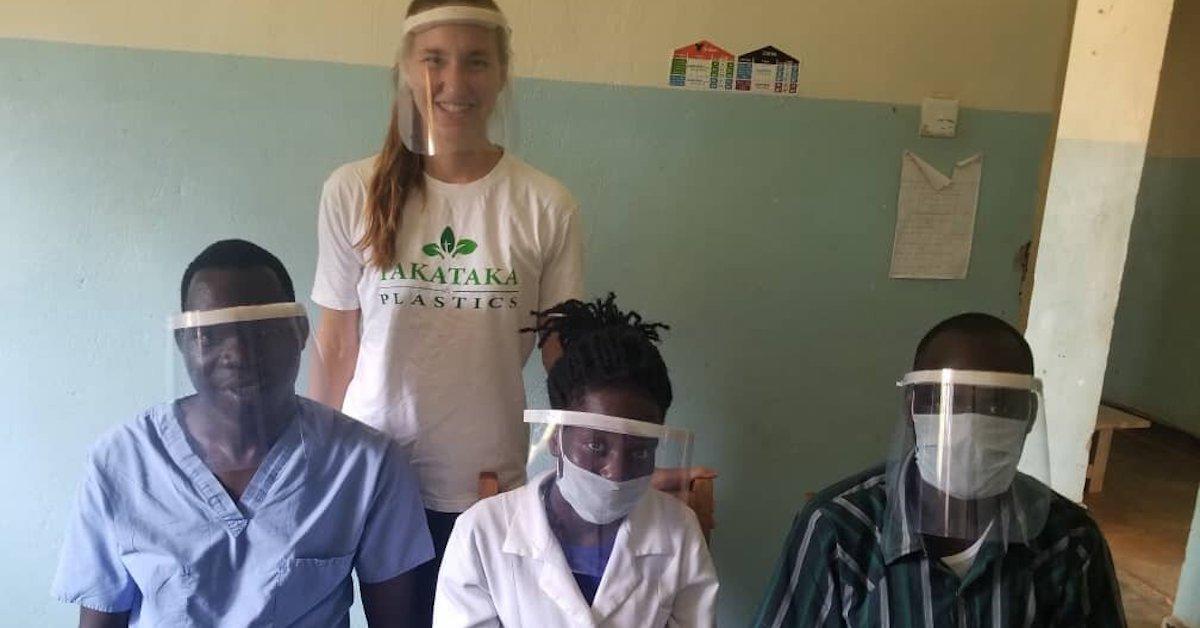 Burning plastic can be incredibly harmful.
Although burning plastic trash sounds like a somewhat sensible way speed up the biodegrading process, doing so can actually quite harmful. According to National Geographic, the U.S. burns about 12 percent of trash, and apparently, it can release a slew of toxic pollutants, from dioxins, to acid gases, and even low levels of heavy metals.
Article continues below advertisement
Incineration also inevitably releases greenhouse gases. Back in 2016, the waste incinerators in the U.S. reportedly unleashed 12 million tons of carbon dioxide, and about 50 percent of that came from burning plastic. Therefore, Takataka is saving Gulu from largely contributing to air pollution.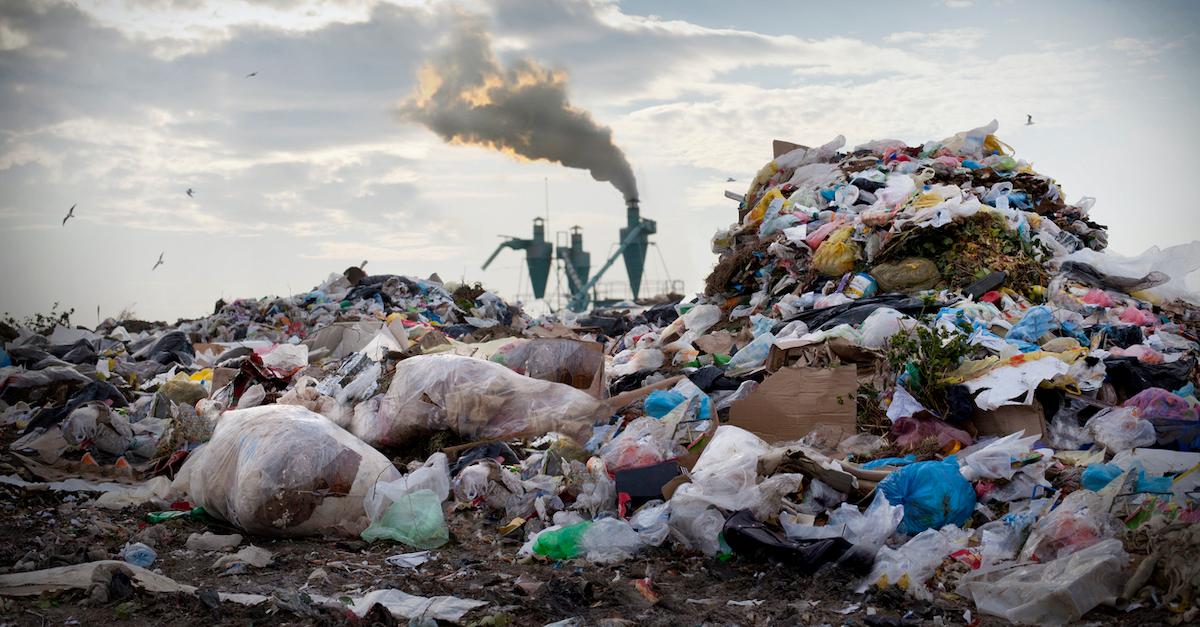 Article continues below advertisement
Takataka Plastics aims to promote sustainable practices, as well as happy and healthy lifestyles, by recycling plastic and providing jobs and help for those who need it. Needless to say, Takataka is truly doing the most right now.
The best way to prevent contracting or spreading coronavirus is with thorough hand washing and social distancing. If you feel you may be experiencing symptoms of coronavirus, which include persistent cough (usually dry), fever, shortness of breath, and fatigue, please call your doctor before going to get tested. For comprehensive resources and updates, visit the CDC website. If you are experiencing anxiety about the virus, seek out mental health support from your provider or visit NAMI.org.