Grocery Store Hilariously Shames Its Customers Into Bringing Reusable Bags
East West Market is handing out plastic bags with embarrassing logos, in hopes of discouraging customers from using single-use plastic bags.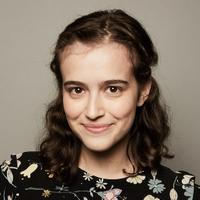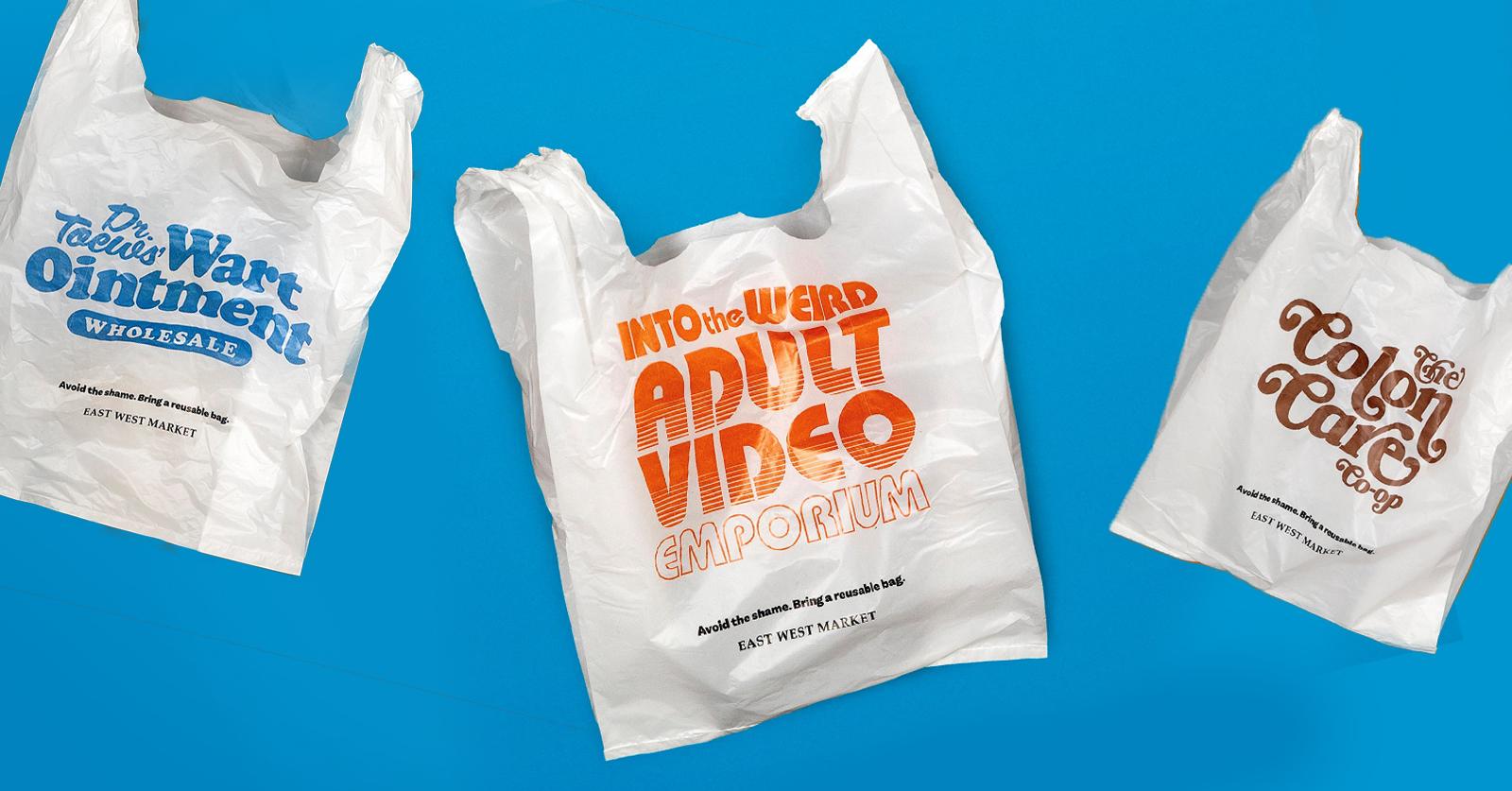 Cities, countries, and grocery stores all over the world are straight-up banning single-use plastic bags — but one store is trying out a humorous approach when it comes to incentivizing reusable bags. Instead of the typical "have a nice day" message, Vancouver, Canada-based natural grocer East West Market is offering plastic bags with slogans advertising fake stores where most people would not want to be caught shopping.
Article continues below advertisement
There are three different bags: "Into the Weird Adult Video Emporium," "Dr. Toews' Wart Ointment Wholesale," and "The Colon Care Co-op." In smaller print on each bag, a line reads: "Avoid the shame. Bring a reusable bag." So if a shopper forgets to bring their own bag, not only will they be subject to a 5-cent fee, but they'll also have to walk the streets of Vancouver with everyone thinking they have warts, colon issues, or a hankering for porn.
(It should be noted that no one should actually shame anyone for having warts, colon issues, or if they watch porn — but most people probably wouldn't choose to brag about those facts with branded shopping bags.)
Article continues below advertisement
The bags have been going viral on social media since East West Market started using them last week, and the market's Facebook page shared a video explaining why the team created the bags.
Article continues below advertisement
"Over 1 million plastic bags are used every minute, most of which are filled once then discarded," the video says. "So, we redesigned our plastic bags to stop people from taking them. Helping our customers remember a reusable bag and think twice about single-use plastic."
Article continues below advertisement
The Guardian spoke with East West Market owner David Lee Kwen to learn more about his unique approach to attacking plastic pollution. "We wanted to give them something humorous, but also something that made them think at the same time," Kwen told the outlet, adding that the bags were not meant to be embarrassing. "It's human nature not to want to be told what to do."
Before coming up with this idea, Kwen tried the more traditional approach for getting people to remember their plastic bags: in September, he added a 5-cent fee to all plastic bags. However, the fee didn't work, and customers were still showing up without reusable tote bags. So, Kwen had to get creative.
Article continues below advertisement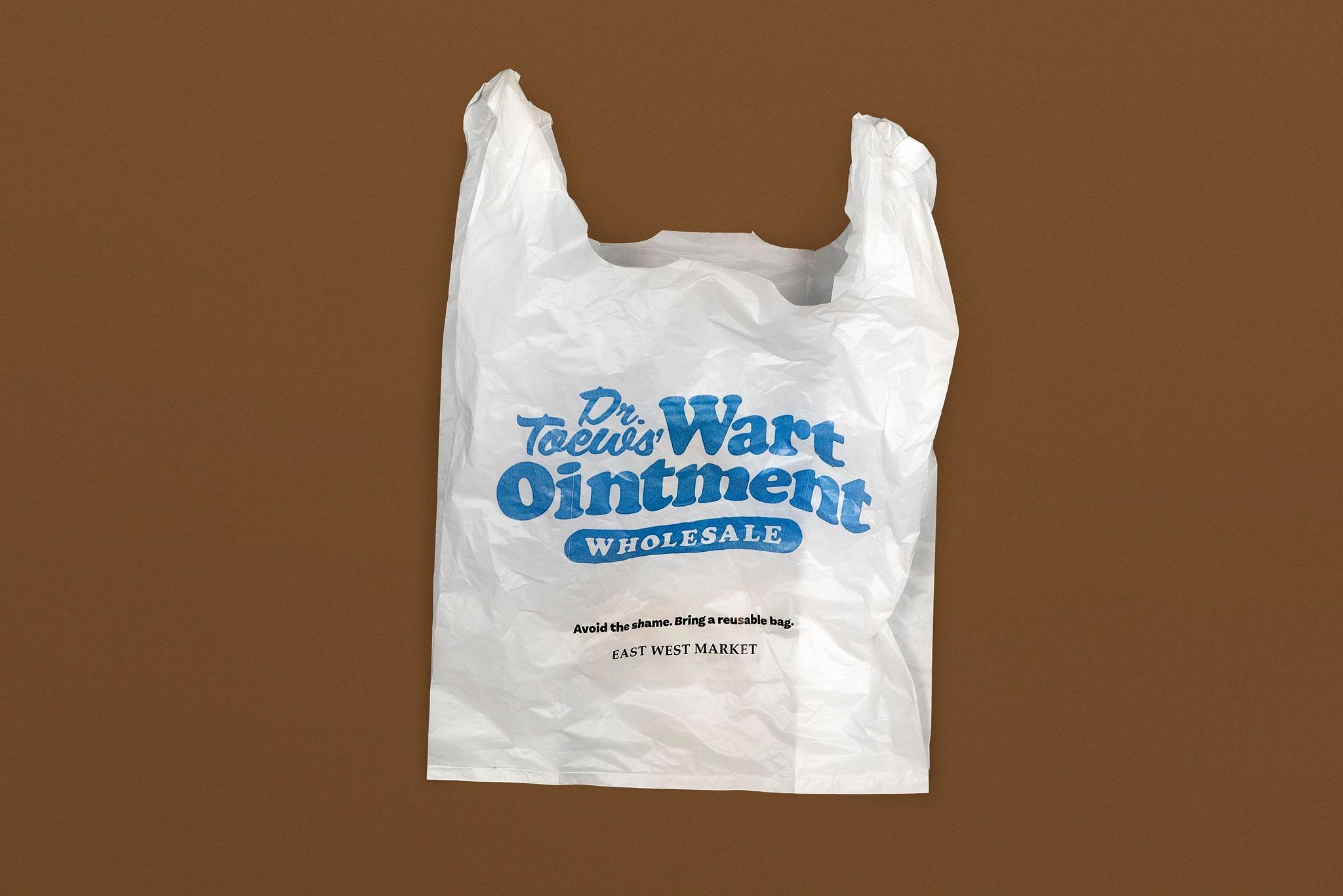 The project has been a success in that it's helped spread awareness for the issue of plastic pollution — however, it has backfired just a little bit. "Some of the customers want to collect them because they love the idea of it," Kwen told The Guardian. That would mean customers are actually taking more plastic bags than they would otherwise. Oooooof.
Article continues below advertisement
But even if some customers are collecting them, others will likely see the bags, and it could make them think, Kwen believes. "It's a double-edged sword," Kwen told VICE. "We wanted to address an issue, but we've also made something popular. Our aim was to start a conversation that could go beyond people just remembering their reusable bags when they come to our market—and we're glad that the conversation has kept growing, with anyone who's seen or interacted with the bags."
As the climate crisis deepens, there's even more of a need for people who care about the environment to put their money where their mouths are. In addition to refusing plastic bags at the grocery store, you can write to your local leaders about creating laws banning single-use plastic in your community; and you can ask your local grocery store to take inspiration from East West Market and hatch a plan to phase out plastic bags.