Here's What You Need to Know About Making Your Own Organic Bug Spray (And Weed Killer!)
Learn how to make your own organic bug spray and weed killer to keep everything unwanted out of your garden.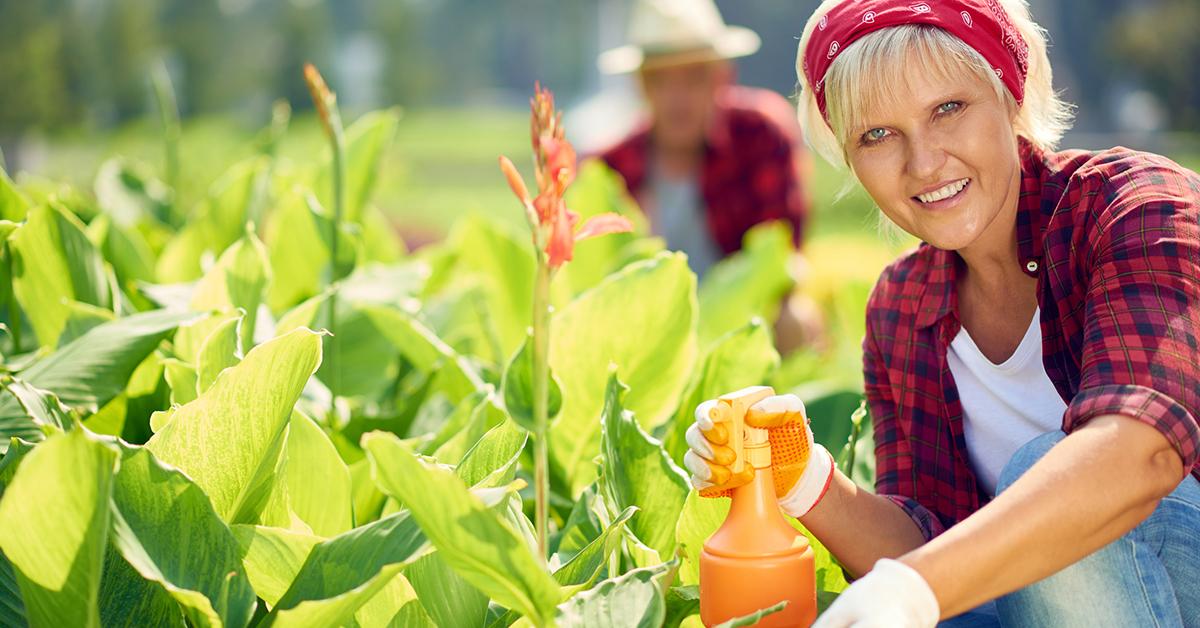 Tending to a garden and having plants can be extremely rewarding. Especially when your green plant babies thrive and take on a life of their own. But if you've ever spent any time gardening — or perhaps, hoarding indoor plants — then you know there is no devastation like the feeling of your plants dying due to pests like bugs or weeds.
Article continues below advertisement
What's a plant lady to do? Unfortunately, sometimes weeds and bug infestations are inevitable. The good news is there are some organic and all-natural ways you can treat your plants, preventing infestations from happening again.
Ready to make your own organic bug spray at home? Keep reading!
Organic Bug Spray
How do you know if you're in need of an organic, DIY bug spray? If you see little gnats flying around your plants, leaves with holes in them, or any caterpillars directly on your plants, then it's safe to say you've got an infestation.
Article continues below advertisement
Bug sprays can be expensive and full of harmful ingredients to boot. While there are many organic bug spray recipes out there, a mixture of soap and water can do wonders for any plants infected by mites, aphids, whiteflies, and beetles.
To make your own organic spray at home, make a mixture of 1 ½ teaspoons of mild liquid soap and 1 quart of water. Put the mixture in a spray bottle and apply it directly to the infected area of your plants.
Article continues below advertisement
Natural Weed Killer
Even if you take popular gardening precautions such as making plots for your garden, weeds have a way of growing through anything and everything. With so much attention on the negative effects of Monsanto Roundup — the weed killer linked to causing cancer that has shown up in our cereal and other processed foods — it's totally understandable that you'd want to make your own organic version at home. In other words, all the weed-killing abilities without the harmful ingredients.
Here's what you'll need: 1 gallon of white vinegar, 1 cup of salt, 1 tablespoon of liquid dish soap. Combine all of these ingredients in a spray bottle and spray on weeds when it's sunniest out. You should see those unwanted weeds shrivel up in no time.