Edible Seaweed Pouches Replaced Plastic Bottles at London Marathon, Reducing Water Bottle Use
The London Marathon this year gave out Ooho seaweed pouches to runners instead of water bottles at one stop.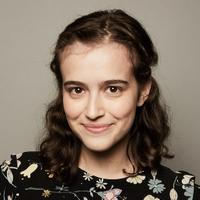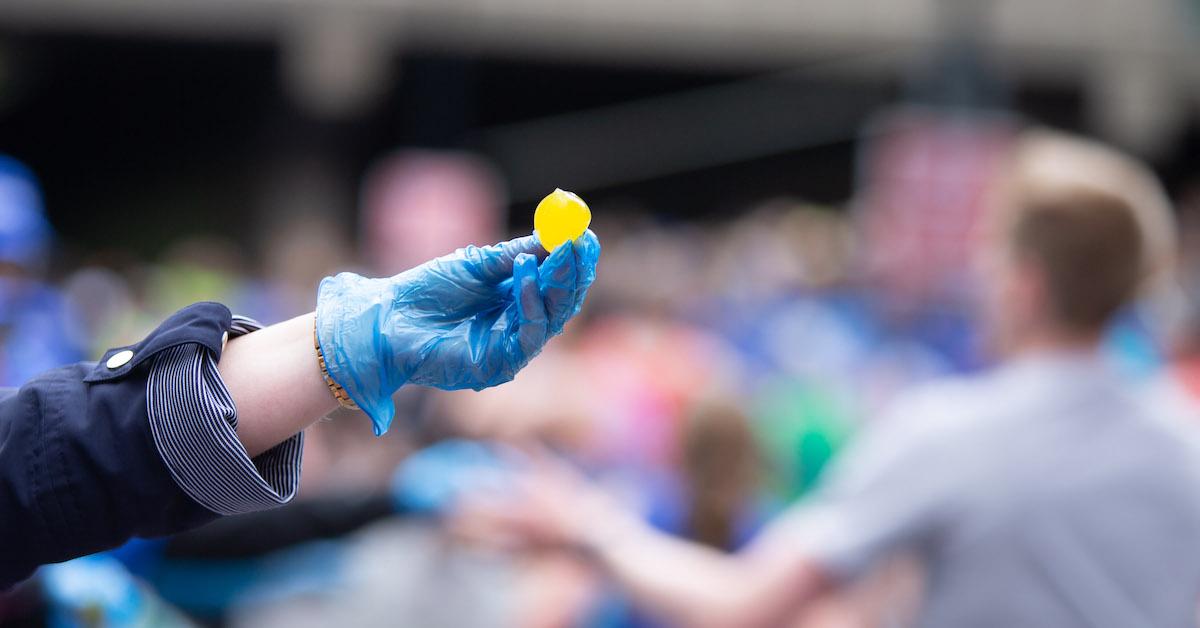 The end of a marathon is kind of like your living room the morning after a house party — except instead of red Solo cups all over your nice carpet, there are usually numerous single-use water bottles littered all along the race route. And while that was still the case at this year's London Marathon, the event did have significantly less plastic waste than usual. That was thanks to the innovative replacement for plastic water bottles that marathon staff handed out to runners: Ooho water capsules, which are edible seaweed pods filled with a sports drink.
Article continues below advertisement
As reported by CNN, at mile 23 of the annual London Marathon, which was held on Sunday, April 28 this year, volunteers handed Oohos out to runners. The pods were filled with Sports drink company Lucozade Sport's orange-flavored beverage, which is vegan and gluten-free. Sustainable packaging startup Skipping Rocks Lab developed the pods, and worked with Lucozade Sport to fill them with its orange flavor. As explained on Skipping Rocks Lab's website, the pods are made from Notpla, a material derived from seaweed and plants.
Article continues below advertisement
Here's how the Oohos work. Wearing disposable sanitary gloves, marathon volunteers hold the pods out for marathon runners to grab, just like they would with cups or bottles. Runners are instructed to gently take an Ooho, stick it in their mouth, and then bite down on it. Lucozade Sport says it feels like of like biting down on a cherry tomato. Athletes then swallow the liquid, and can choose to either swallow the seaweed membrane, which is completely edible, or drop it on the ground, where it will biodegrade in about six weeks, according to Lucozade Sport. Runners can also bite off a corner of the pouch, suck out the liquid, and then drop the membrane on the ground, Lucozade Sport claims.
"The marathon is a milestone," Rodrigo Garcia Gonzalez, co-founder of Skipping Rocks Lab, told CNN. "We are hoping we will demonstrate that it can be used at scale in the future." As explained on Skipping Rocks Lab's website, the pods are made from Notpla, a material derived from seaweed and plants. "What we use is the building blocks of seaweed," Garcia Gonzalez explained to CNN. "We remove all the green stuff and the smelly stuff."
Article continues below advertisement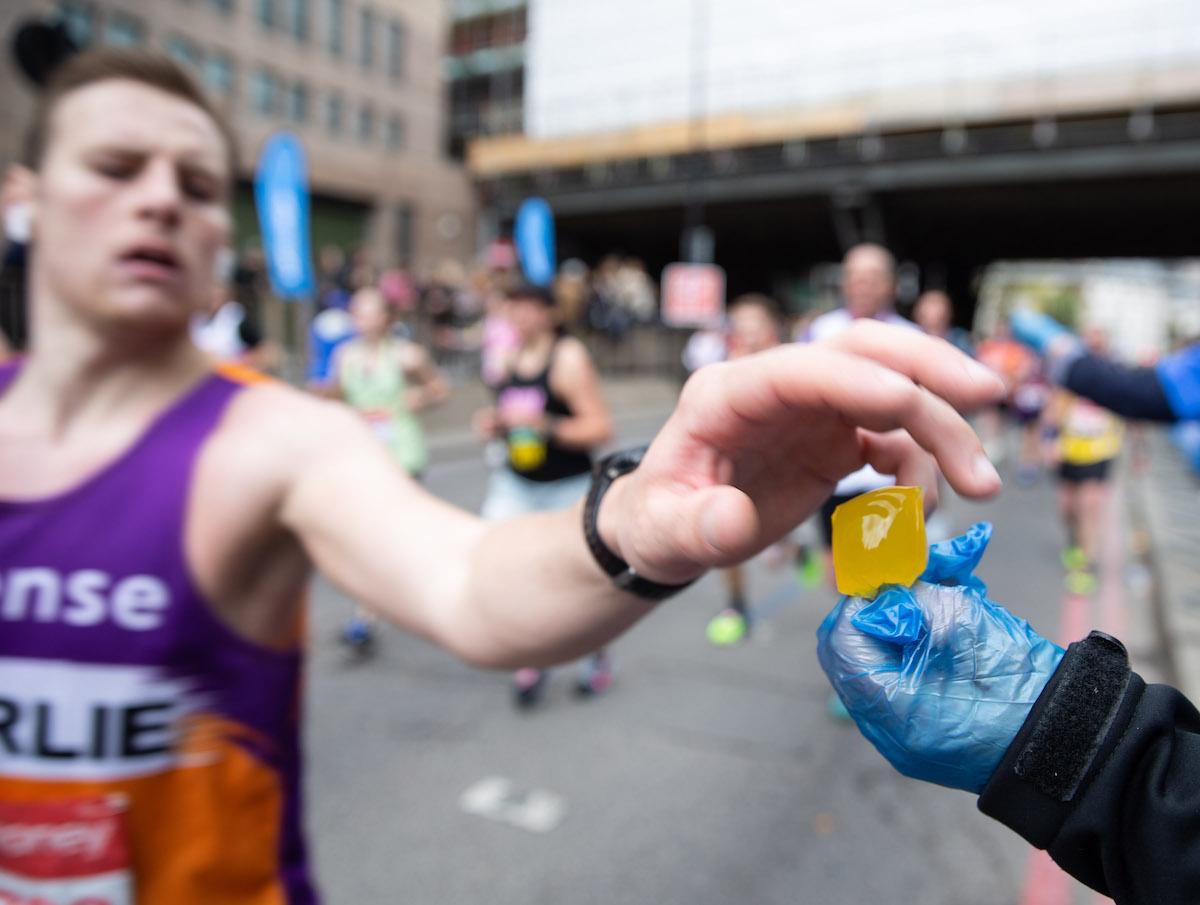 The Oohos were developed with the goal of reducing plastic waste at sporting events, so the London Marathon was the perfect place for Ooho to do this trial, which was its biggest ever. Skipping Rocks Lab uses "compact manufacturing technology" to produce Oohos, meaning they can be manufactured locally, minimizing the cost of shipping and the product's environmental impact.
Article continues below advertisement
The London Marathon is far from zero-waste, but the event's organizers did make a few other moves this year to make the race more sustainable. As CNN reported, two other drink stations used compostable cups to hand out beverages, every water bottle used this year was made with some recycled content, and staff members recycled every bottle. Additionally, the London Marathon tweeted that there were recycling "drop zones" all along the marathon, and that runners were given reusable capes and bottle belts.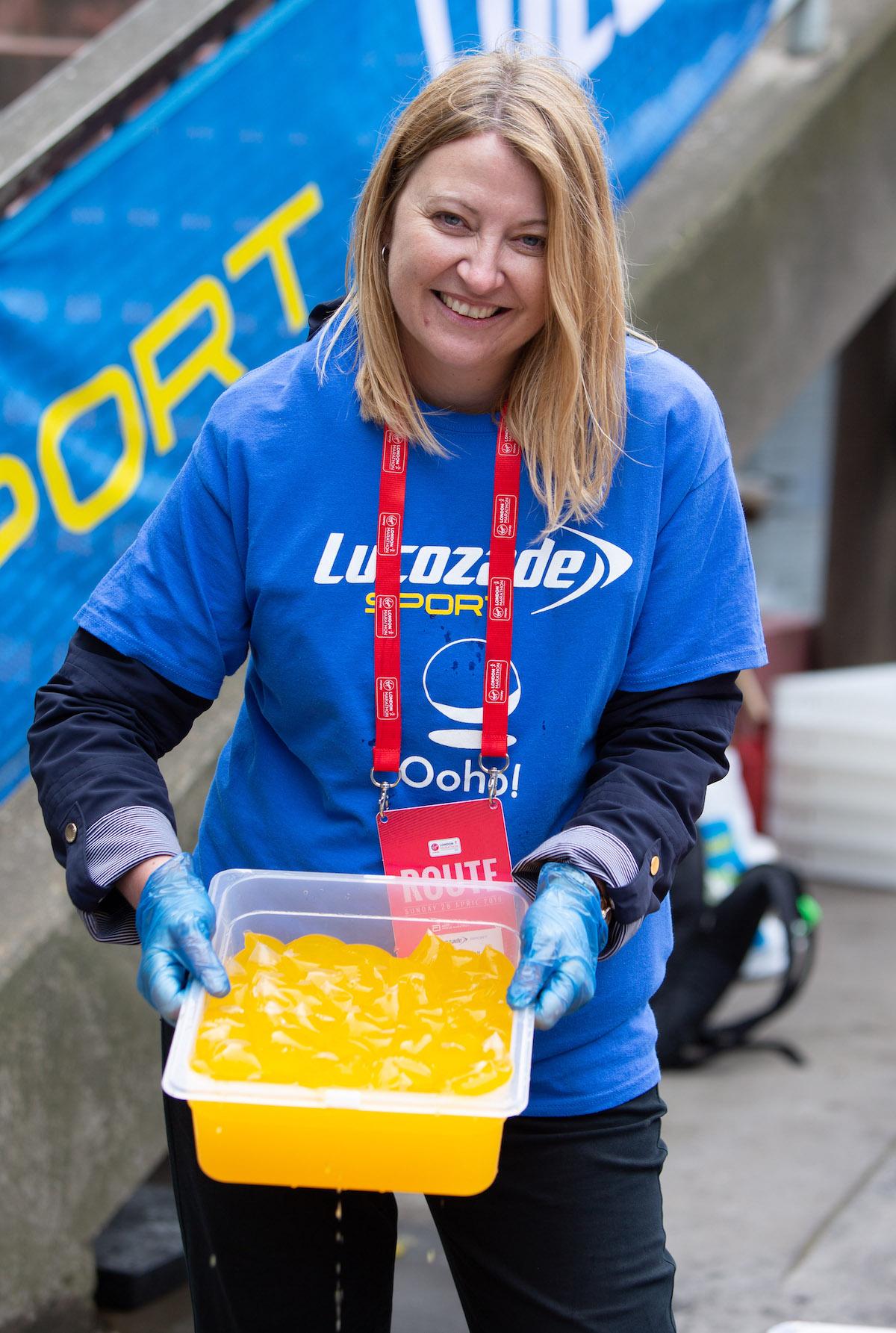 Article continues below advertisement
That said, photos of the roads littered with plastic bottles surfaced on Twitter shortly after the marathon. "Why does an event have to be at the detriment of the planet?" Twitter account 2 Minute Beach Clean tweeted. "Not recycled either, confirmed by a road sweep. Only bottles at the water stations were recycled."
Article continues below advertisement
The London Marathon's official Twitter account responded to the tweet, ensuring that every bottle got taken to a sorting facility and recycled. (Though, as you've probably read by now, only 9 percent of plastics actually get recycled, according to a statistic shared by National Geographic.)
Article continues below advertisement
Plus, as CNN noted, the use of Oohos and compostable cups reduced the approximate number of plastic water bottles used at the London Marathon to 704,000 this year, down from 920,000 last year. Hopefully other sporting events will continue finding innovative ways to reduce plastic use at future events.