The Olympic Village Cardboard Beds Are Not to Meant to Deter Sex, but to Be Eco-Friendly
The Olympic Village has cardboard beds this year, and rumors that they are meant to be sex deterrents have been put to rest.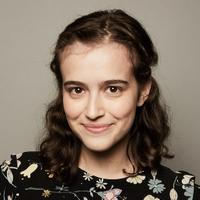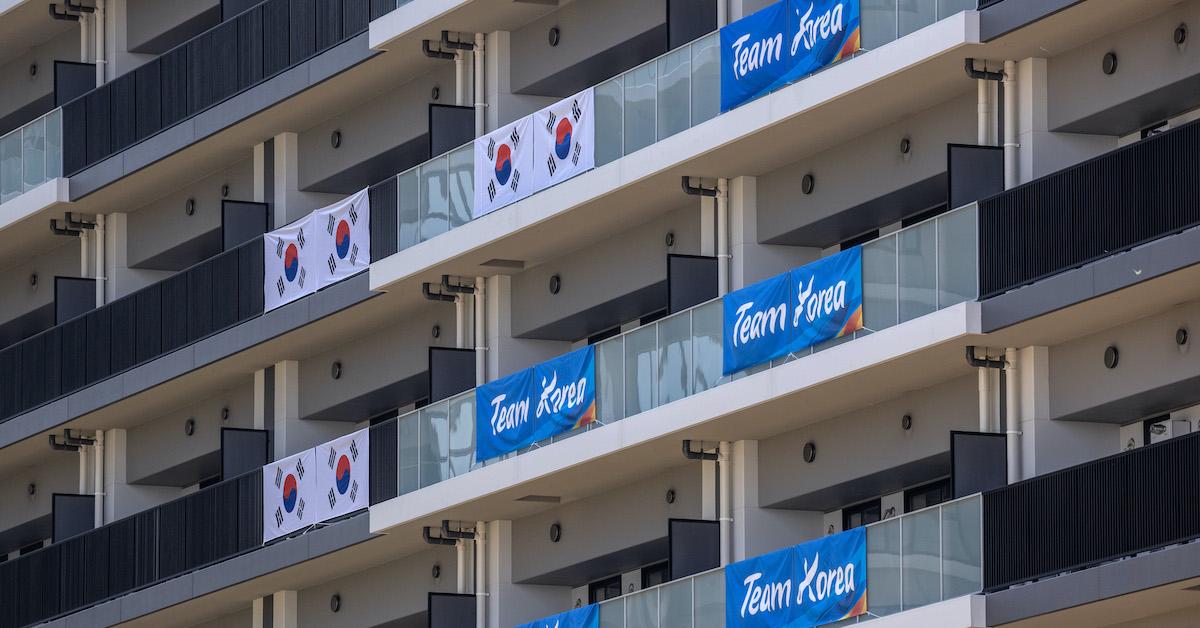 Athletes are moving into the Olympic Village — and the cardboard beds in their rooms went pretty viral this week, as rumors spread that the beds were designed to discourage Olympians from breaking social distancing rules and having sex with their fellow athletes. But is that really the reason athletes have been provided with cardboard beds?
Article continues below advertisement
Spoiler alert: The Olympic beds were actually designed to be eco-friendly. But how is making something that is almost always reusable out of disposable materials eco-friendly? Keep reading to learn more about the hilarious rumors — plus our fact check debunking them.
Article continues below advertisement
Are the Olympic beds made out of cardboard to discourage sex?
As images of cardboard beds in the Olympic Village circulated social media over the past few days, the internet quickly latched onto the idea that the flimsy cardboard material was chosen to discourage athletes from getting too physical in the beds with any new friends.
Some even spread rumors that the beds were designed to break at any sudden movement — which would be a pretty risky design for any restless sleeper, especially for one whose entire job depends on their body being in optimal condition, such as an Olympic athlete during the Olympics...
Article continues below advertisement
Paul Chelimo started rumors that the Olympic beds were made out of cardboard to discourage sex.
One of the first people to speculate this was Olympic runner Paul Chelimo, according to The New York Times. On July 16, he tweeted images of the beds, writing, "Beds to be installed in Tokyo Olympic Village will be made of cardboard, this is aimed at avoiding intimacy among athletes. Beds will be able to withstand the weight of a single person to avoid situations beyond sports."
Article continues below advertisement
Rhys Mcclenaghan put Olympic rumors to bed.
In the following days, there were many more tweets, memes, and articles about the so-called anti-sex nature of the beds. Irish Olympic gymnast Rhys Mcclenaghan even shared a video of himself on Twitter jumping up and down on his cardboard bed.
"Fake news!" he yells while jumping, without breaking anything. The official Olympics account responded to Mcclenaghan, writing, "Thanks for debunking the myth," and confirming that "the sustainable cardboard beds are sturdy!"
Article continues below advertisement
After all, organizers are planning to distribute 150,000 condoms to Olympians during the Games this year (which is actually far less than they do during most Games). However, this year, organizers are encouraging athletes to take them home, rather than use them in the village, as per Reuters.
The Olympic cardboard beds are actually meant to be eco-friendly,
As it turns out, the beds were actually designed to be eco-friendly. Way back in September 2019 — when we still thought the 2020 Summer Olympics would actually occur in the summer of 2020 — Olympic organizers announced that Airweave was building cardboard beds for the entire village, as per Inside the Games.
Article continues below advertisement
As the news outlet reported at the time, the beds are made of "high resistance lightweight cardboard," which will be "recycled into paper products after the Games." Additionally, Airweave is providing thin polyethylene mattresses for each bed, which will be recycled into "new plastic products" after the athletes move out.
And in January 2020, Takashi Kitajima, the village's general manager, told AP News that the beds were built to support up to 200 kilograms (about 440 pounds), and even claimed that the cardboard beds are "stronger than wooden beds." Airweave concurred with that fact on July 20, tweeting out a statement that the beds are sturdier than wood or steel beds.
Article continues below advertisement
The 2020 Olympics have a slew of sustainability initiatives and goals, so it's no surprise that they are trying to make the Olympic Village more environmentally-friendly. However, it's a bit odd to make beds out of a disposable material like cardboard, and to recycle them after the Games, when beds are almost always made from reusable materials, and designed to last for decades.
It's unclear what the Olympic Village will be converted into after the Games — but presumably, it's somewhere that doesn't need beds, so making beds out of cardboard and recycling them was a better choice than using a material that would have to be trashed.