The 2022 Fridays for Future Global Climate Strike Is Coming Up — Here's What You Should Know
When is the next Global Climate Strike? Fridays For Future is hosting its next event in a few months — here's what you should know in advance.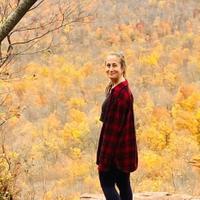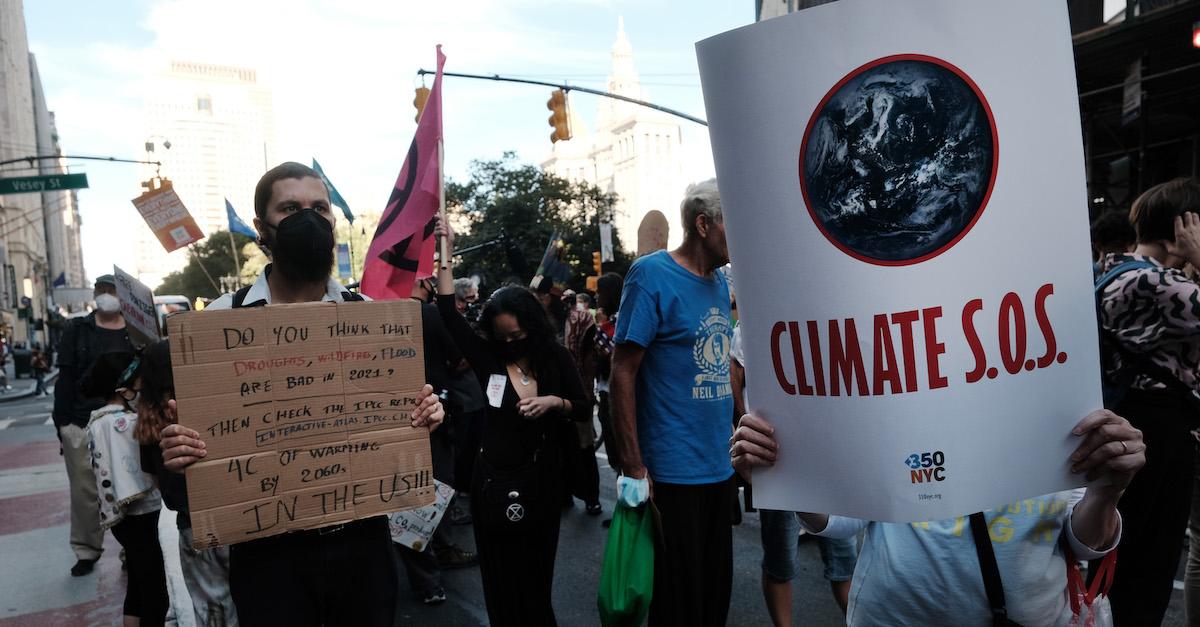 Most young climate activists are familiar with Fridays For Future's climate strikes. The global, youth-led strike movement originated in 2018 — Greta Thunberg started a school strike for climate activism by sitting outside the Swedish Parliament daily, leading up to the country's election. Four years later, she has garnered millions followers from around the world, and even hosts yearly global strikes.
Now, in a little over a month, the organization's 2022 global climate strike is coming up.
Article continues below advertisement
Every year, the strike has a different theme — and this year, it's #PeopleNotProfit.
"The catastrophic climate scenario that we are living in is the result of centuries of exploitation and oppression through colonialism, extractivism and capitalism, an essentially flawed socio-economic model which urgently needs to be replaced," Fridays For Future posted in the announcement for this year's global strike.
"A system where rich nations are responsible for 92 percent of global emissions, and the richest 1 percent of the world population are responsible for double the pollution produced by the poorest 50 percent," it continued. "Guided by historical struggles and lived experiences, led by the most affected people and areas (MAPA), we are demanding climate reparations."
Keep reading for more on this year's global climate strike.
Article continues below advertisement
Here's how to get involved in the 2022 Global Climate Strike:
The 2022 Global Climate Strike will be an international ordeal, which means you probably won't have to travel to a different city to participate. Fridays For Future tweeted on Jan. 25 the annual event is taking place on March 25, in cities around the world. You can check the Fridays For Future map to find already registered protests, and if there aren't already any near you, interested protesters can register a protest of their own. So wherever you are, you'll be able to participate.
Article continues below advertisement
If you aren't comfortable with being in a protest, due to the ongoing COVID-19 pandemic, there are other ways to show your support. The site gives protesters an option to support the cause by changing your social media profile picture, in addition to resources for people who can't participate in a physical strike. You can get creative with a performative piece, sign online petitions, or even donate to the cause. There are seriously so many ways to get involved.
As previously mentioned, the theme changes every year, and this year, it's #PeopleNotProfit. Keep reading for more on what that means.
Article continues below advertisement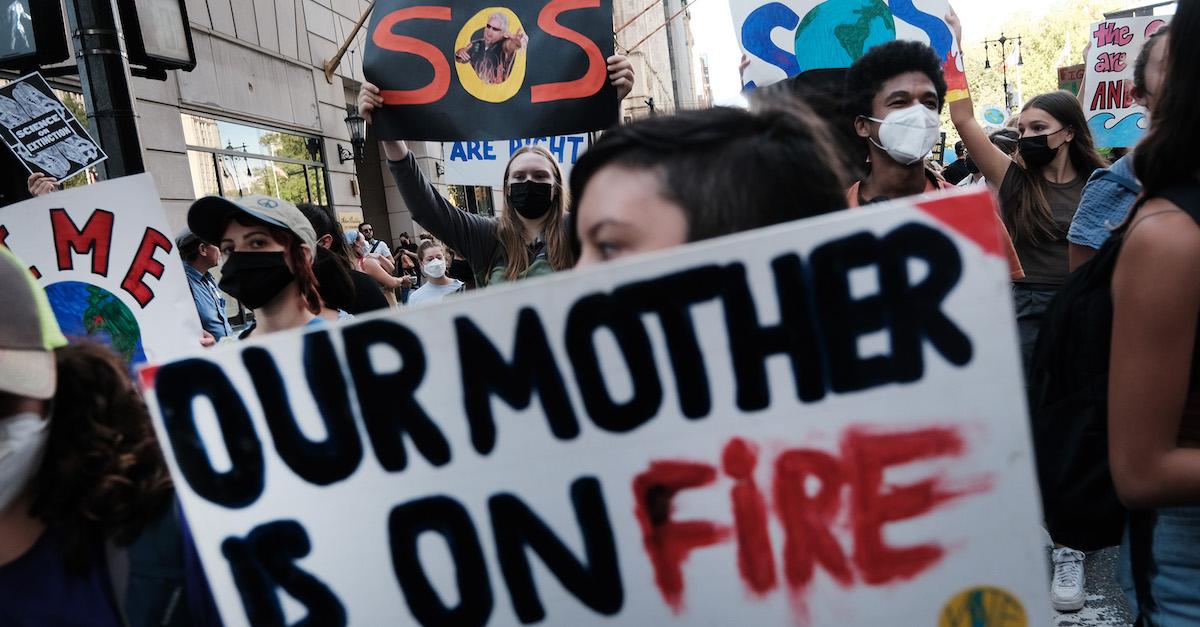 Here's what the #PeopleNotProfit theme is all about:
The #PeopleNotProfit theme looks to transform the justice process, giving political power back to the people. According to Fridays For Future, Black and Indigenous populations in particular have had quite a bit of land stolen from them. That's why it's so important that people in power respond to their demands to return stolen land, approach climate change, and respond to other environmental concerns. It's also to redistribute wealth and political power to more vulnerable communities.
Environmental injustice continues to be a major issue around the world. Global warming affects more vulnerable communities than other, more affluent, and generally white, populations. That's why it's up to environmentalists from around the world to advocate for those who are bearing the brunt of climate change, and to prioritize all people — not just those in less vulnerable communities.