Here's How to Deal With Your Hot Flashes, Naturally
Here are some natural solutions for dealing with hot flashes.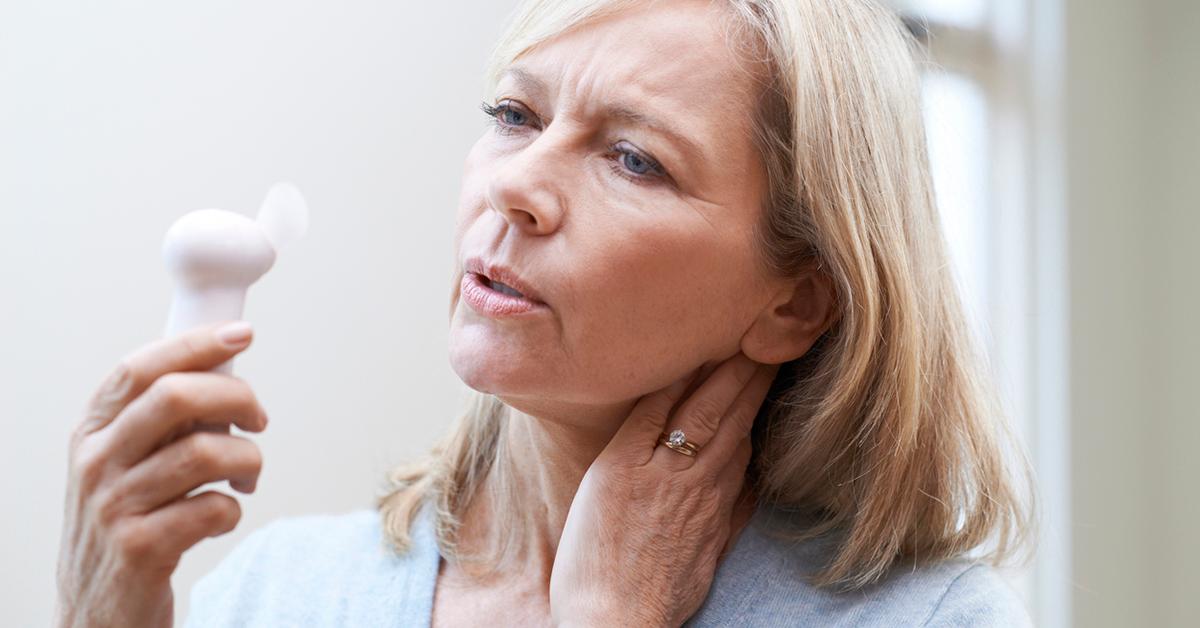 Hot flashes — known as vasomotor — are symptoms of menopause and perimenopause, the nearly four-year period before menopause. If you have ever experienced a hot flash — feeling of heat that comes on suddenly and results in a flushed face and sweat — then chances are you're willing to do anything and everything to remedy and prevent them.
When a hot flash comes on, you might experience an accelerated heart rate, unexplained heat, a flushed or red face, and sweating. You may even feel a spell of chills, too. Needless to say, it's hardly fun. Symptoms that often accompany hot flashes (and menopause) include unexplained weight gain, mood swings, bouts of depression, libido loss, and/or sexual dysfunction.
While looking for treatment methods, you may have found that low doses of antidepressants such as Effexor XR, Paxil, Prozac, and medications such as Neurontin (an anti-seizure medication) and Kapvay (a medication that lowers high blood pressure) can help alleviate hot flashes. However, if you would prefer to go the natural route, there are some treatments that don't involve medication that can also really help.
Keep reading for natural remedies for hot flashes!
Article continues below advertisement
Black Cohosh
Black cohosh is an herb, the roots of which can be used for medicinal purposes. You can take black cohosh through a capsule or drink it as a tea. Though not much is known about how either black cohosh or hot flashes work, it is thought that black cohosh binds to estrogen receptors and fluctuations in estrogen levels seem to be key in hot flashes.
Before choosing black cohosh as a treatment for hot flashes, you should understand the side effects and of course, consult a doctor. There has been anecdotal evidence that supports black cohosh has been linked to liver failure. Other side effects include stomach ache and rash. Again, talk to your doctor before reaching for the black cohosh.
Evening Primrose Oil
Women have been using evening primrose oil, the oil from the evening primrose plant seed, for everything from pregnancy, labor issues, premenstrual syndrome (PMS), endometriosis, to hot flashes for years.
To use evening primrose essential oil to combat hot flashes, take the oil by mouth for three to six months. While there isn't much scientific evidence to back up the efficacy of evening primrose oil, many women swear by it. Again, consult your doctor before integrating evening primrose oil into your daily routine, especially since this essential oil has been known to interfere with blood thinners and psychiatric medications.
Article continues below advertisement
Soy
Since estrogen seems to be a big part of hot flashes, soy phytoestrogens can be crucial to treating hot flashes. Soy contains a lot of phytoestrogens, which are chemicals that mimic estrogen in the body. Additionally, soy is high in isoflavones, chemicals that bind to estrogen receptors and can help limit your hot flashes.
If you'd like to use soy to treat your hot flash symptoms, try integrating it more readily into your diet. You can do so by drinking soy milk and eating tofu, tempeh, and edamame — all of which are high in soy isoflavones. Dietary supplements of soy are an option as well.
There may be some side effects to ingesting a high dose of soy, though it is generally thought to be safe. Since phytoestrogens mimic estrogen within the body, soy has earned a reputation as a hormone disruptor. Some side effects might include bloating, constipation, and nausea. If you have a history of cancers related to estrogen issues (breast, ovarian, uterine, prostate, and/or ovarian), you may not want to increase your soy supply. Again, consult your doctor before adding soy to your diet as a treatment method for hot flashes.
Diet
As mentioned above, diet can do a lot for your hot flashes. Sure, soy can help reduce your hot flashes, but there's also a list of recommended foods to avoid if you suffer from these heat spells.
Any type of food that naturally increases body temperature can also make you hotter, making hot flashes worse. Spicy foods, caffeine, alcohol, and anything that is high in fat or in sugar have all been linked to exacerbating hot flashes.
In addition to avoiding the foods above, pay attention to any specific foods that might trigger you. If you notice that soon after eating a specific food, a hot flash comes on, you may want to avoid that food until your symptoms dwindle down.
Article continues below advertisement
Exercise
In addition to taking natural supplements, eating a diet high in fresh vegetables, fruits, and whole grains, you can also mitigate hot flashes with exercise. Don't worry — it doesn't have to be a hard-core workout, either. Simple (but frequent) exercises such as yoga, walking, and tai chi can help you reduce and control your stress levels.
Meditation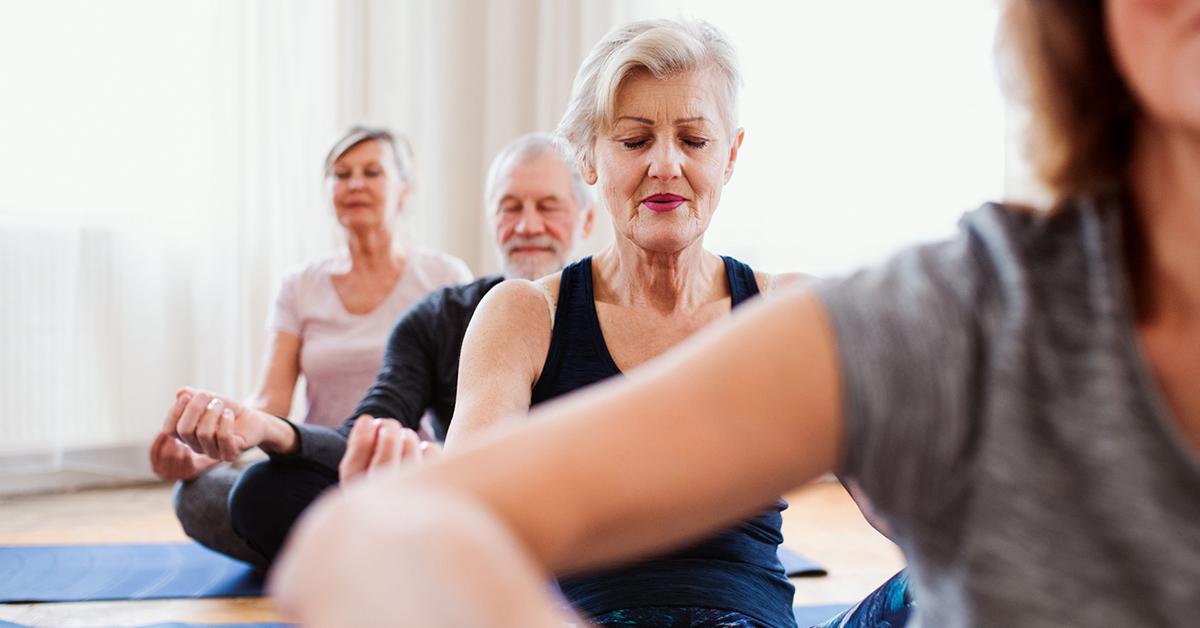 In the same way that exercises like walking and yoga can help bring your stress levels down, meditation can also reduce stress that might cause hot flashes. Use a meditation app, go to a class, or at home, take as little as five minutes to simply close your eyes and focus on your breathing. Mindfulness can help with an array of health issues and the more you meditate, the less hot flashes you might experience.