These Must-Have Gardening Tools Will Make Your Backyard Flourish
Whether you're looking to start a garden or ensure that it flourishes year-round, consider buying these must-have gardening tools for your yard.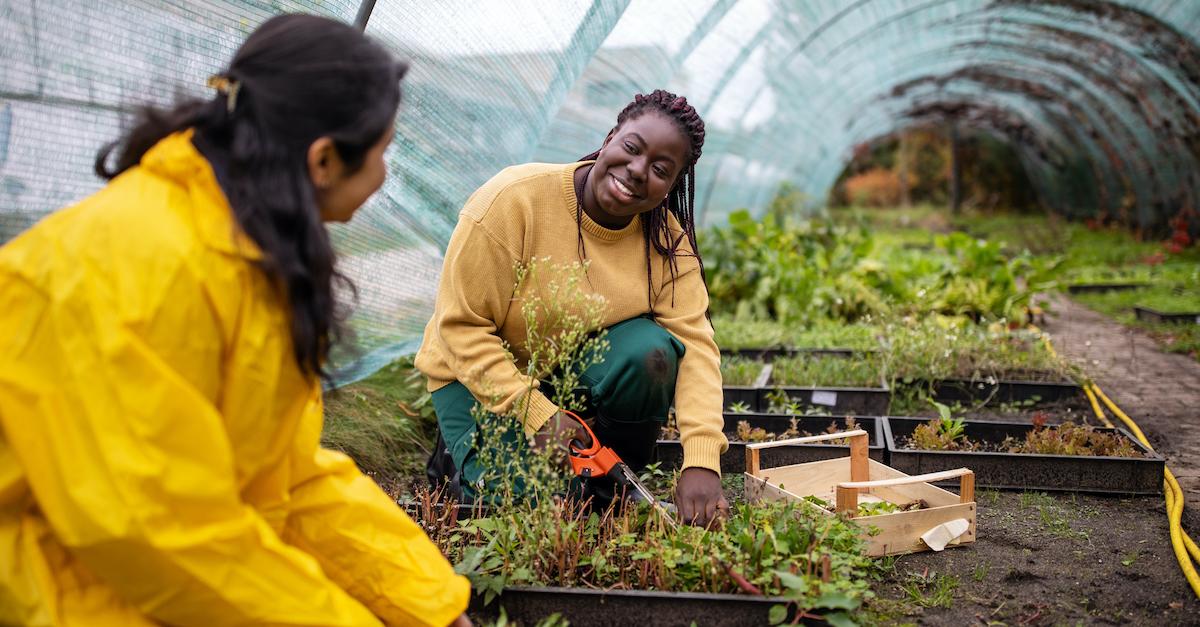 Whether you're dabbling in kitchen scrap gardening or preparing a full-blown vegetable garden in your backyard, there are a few key, must-have gardening tools that every person — green thumb or not — should have on hand. Before delving into all the tools you will need for gardening, organization is a big part of having gardening tools. Depending on the size of your garden, designating the appropriate amount of space to your tools is pivotal.
Article continues below advertisement
Regardless if you're storing your tools in a garage, closet, or shed, you may want to look into hanging up hooks for tools or investing in a tool tower for larger items such as rakes or leaf blowers, and a tool organizer tote or a garden cart for smaller ones.
Ready to get gardening? Here are the 8 must-have gardening tools.
Trowel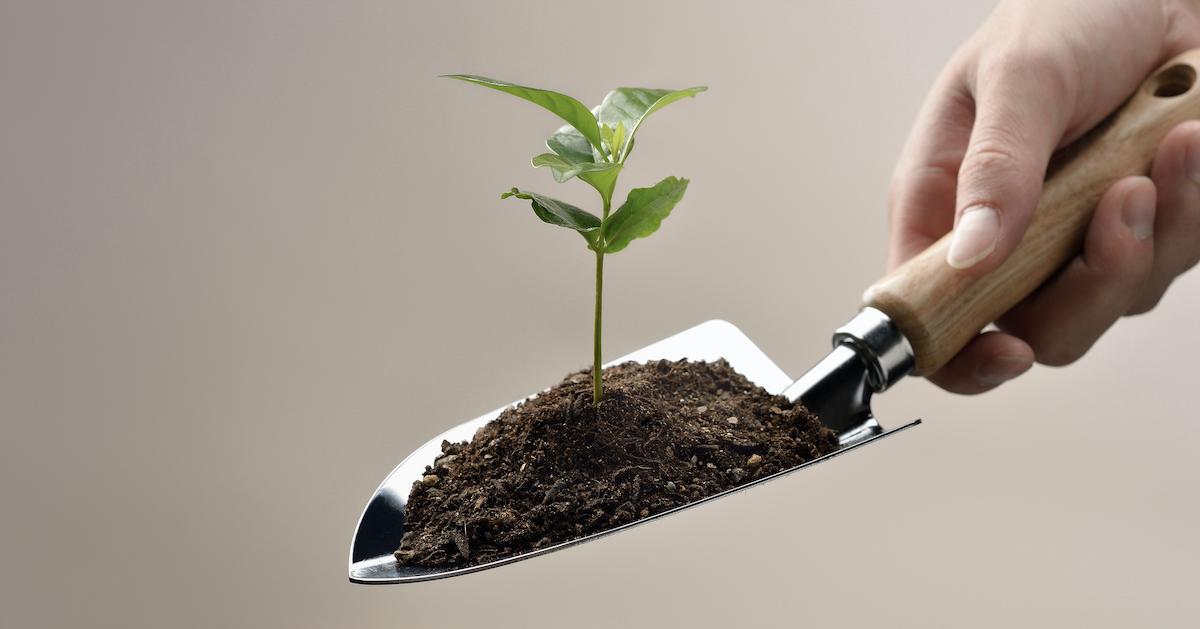 A trowel is a small hand-held tool that features a flat, pointed blade that's used for digging and spreading and smoothing out dirt, mulch, and soil. To use it in the garden, place the tip into the soil, apply pressure on the handle, lever the handle, and lift the trowel to start digging. The Wilcox All Pro Stainless Steel Garden Trowel is available on Amazon for $20, it's durable, easy-to-grip, and multi-functional.
Article continues below advertisement
Gardening gloves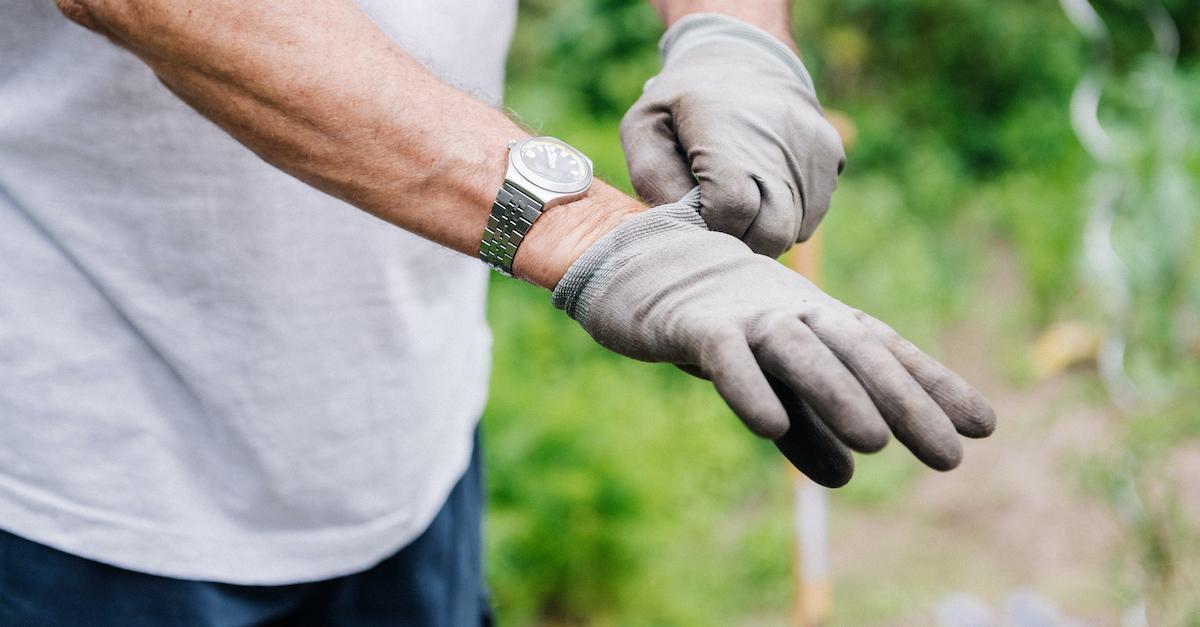 Finding the perfect gardening gloves can be tricky. They tend to get sweaty, so you'll want to pick something breathable and light. Gardening requires a lot of hand movement, too, so you'll also want them to be flexible and durable, made from latex rubber to avoid puncturing your hand. Pine Tree Tools' Working Gloves are made from bamboo and Garden Genie's Gloves come with built-in claws for waterproof and puncture-proof digging.
Article continues below advertisement
Kneeling pad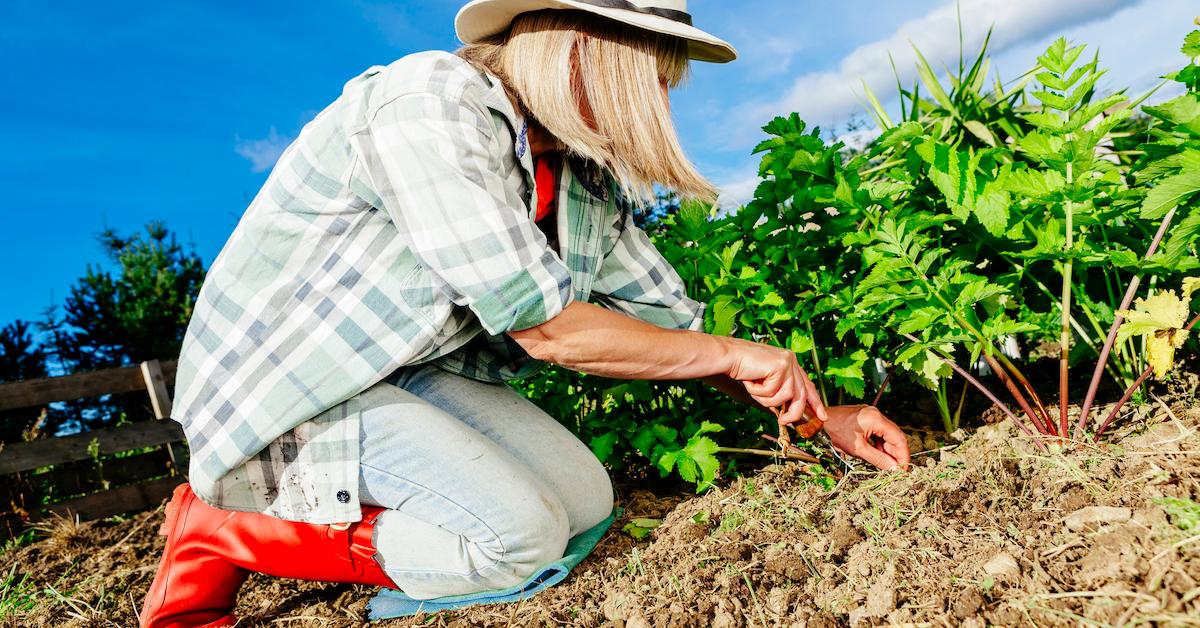 Gardening can be hard on your joints, so if you're going to be kneeling, you will definitely want to invest in either knee pads or some kind of pad to kneel on. Most kneeling pads or gardening knee pads are made from foam. If you're going that route, try to look for an EVA foam. Alternatively, if you're feeling creative and want to try upcycling, you can try to craft your own kneeling pad out of repurposed pillows.
Article continues below advertisement
Spade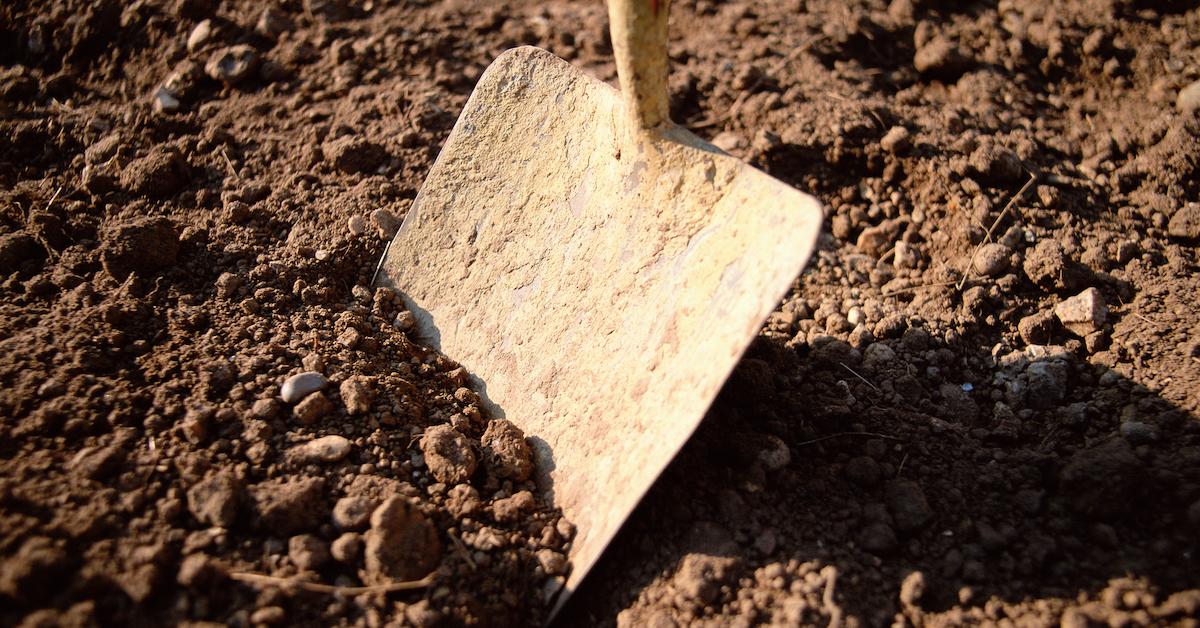 A spade is a digging tool used to dig up or loosen the soil when gardening, and they're generally good for cutting up roots. The Spear Head Spade is locally made and features a long, fiberglass handle. It's even won awards – Best of the BEST in Garden Shovels in both 2018 and 2019. If you're looking for a smaller, more compact spade, the carbon steel spade shovel by Root Assassin has serrated edges for cutting mercilessly through soil and roots.
Article continues below advertisement
Shovel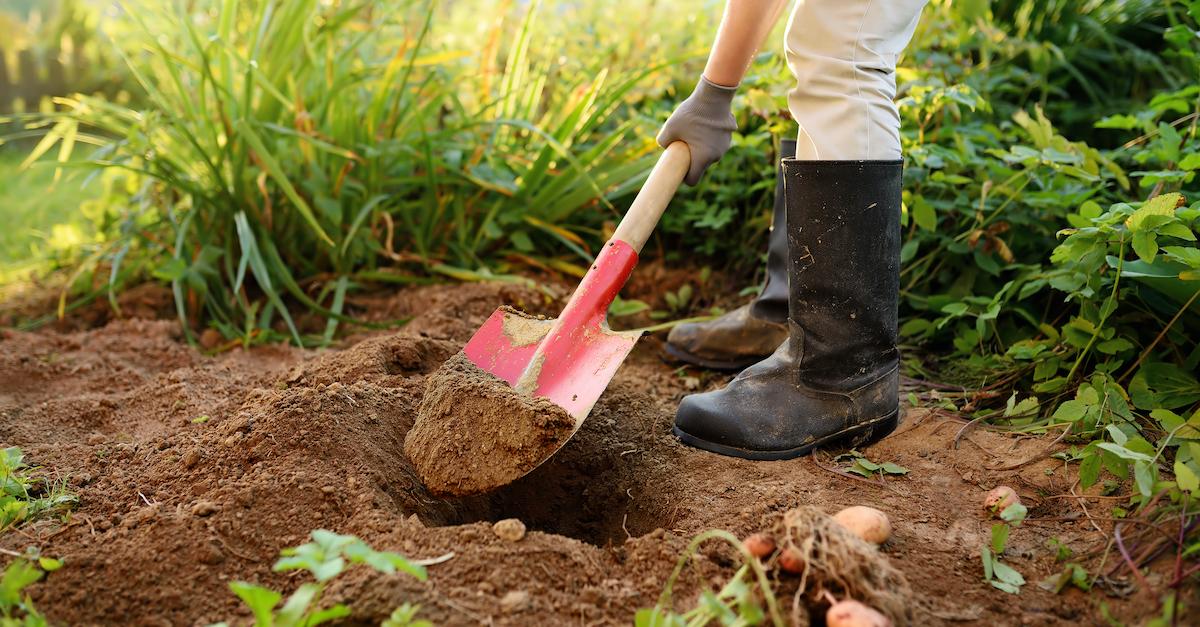 A big shovel is necessary for digging holes, breaking up soil, moving boulders, edging, and digging up stubborn, well-rooted weeds. The 14-Gauge Round Point Shovel from Home Depot has a long, fiberglass handle, it's locally made, and reviewers agree it's super durable. It also comes with a lifetime warranty, so it might just really be the first and last shovel you'll ever need.
Article continues below advertisement
Garden Knife
If you prefer using a gardening knife rather than repurposing your trowel as one, most gardening knives come in handy when weeding, digging, cutting roots, or sometimes even pruning. Most gardening knives come with a leather sheath, although these silicone thumb covers come with a thumb cutter that's perfect for picking from vegetable gardens and pruning back branches.
Article continues below advertisement
Pruners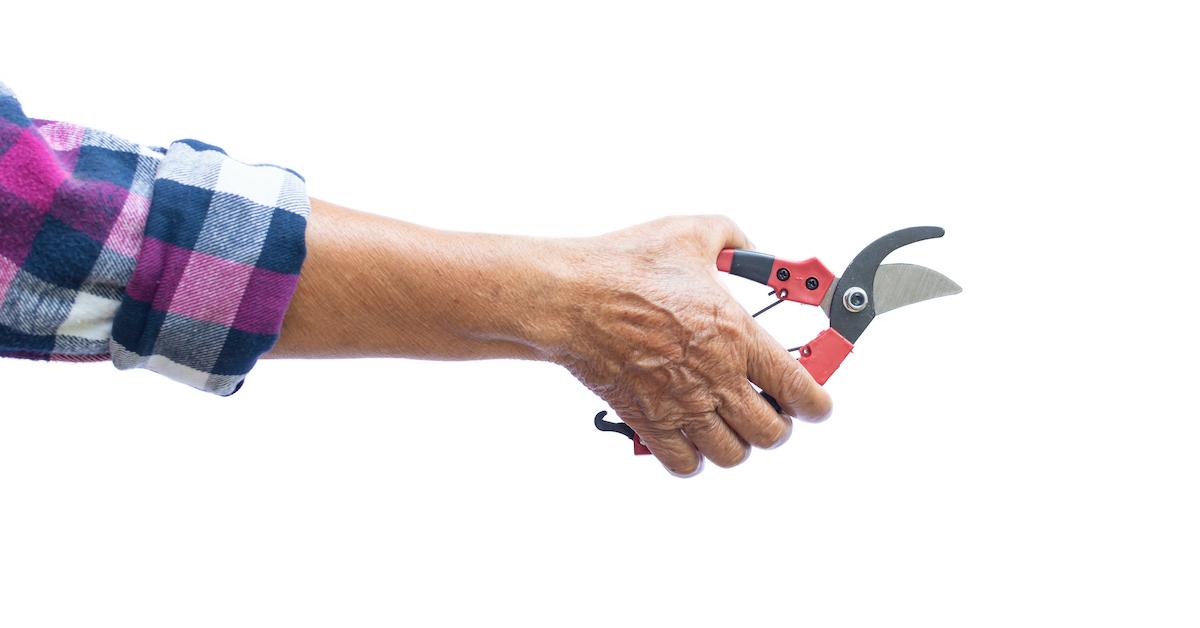 Pruning shears — or hand pruners — are a type of scissors used to cut plants. Where garden knives and even Root Assassins fail, pruners are durable and strong enough to cut through thicker branches on plants, trees, and shrubs. Amazon's bestselling pruning shears are the gonicc Professional Sharp Bypass Pruning Shears, with ergonomically designed non-slip handles, a sap groove design to keep them from sticking to sap, and a high-quality carbon steel blade.
Article continues below advertisement
Gardening shoes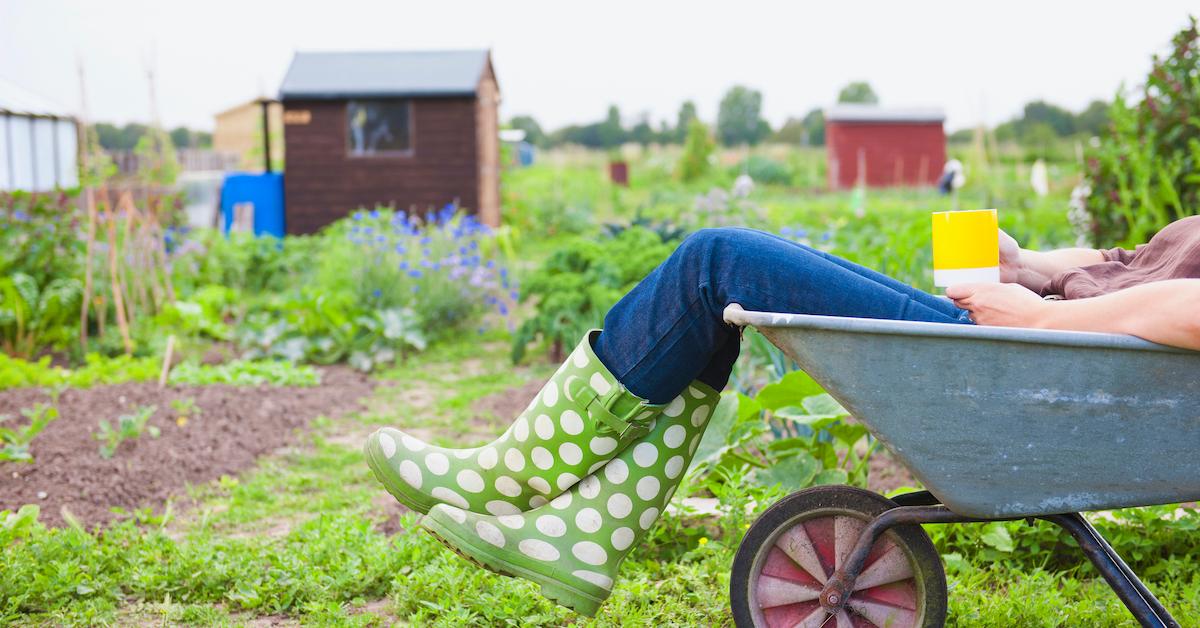 You may not think you need gardening shoes, but non-slip, waterproof shoes specifically for gardening actually come in handy and can keep from you from slipping on the job, especially if it's rainy or muddy. Waterproof loafers, clogs, rain boots, or even Crocs tend to all be effective gardening shoe options. If you're looking for a specific brand, Sloggers is one of the most popular gardening shoe brands, as their shoes are made in the U.S. from recyclable materials.