Melting Mega-Iceberg Near South Georgia Releases Billions of Tons of Water Into the Ocean
Melting icebergs are contributing to rising sea levels, so you could probably imagine the effects of a melting mega-iceberg south of Georgia.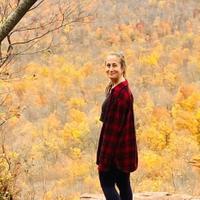 One of the most worrying aspects of global warming is the fact that planet Earth will be completely submerged within a few decades. Sea levels are rising as a result of high temperatures melting Earth's ice caps, causing coastlines to flood — part of the Florida Keys is actually expected to be under water by 2025. That's why we're particularly concerned about the mega-iceberg just south of Georgia, A68A, which released several billion tons of freshwater into the ocean over the last year.
Article continues below advertisement
Co-author of the study, Laura Gerrish, has monitored the iceberg since July 2017. She told Phys its journey has been fascinating.
"A68 was an absolutely fascinating iceberg to track all the way from its creation to its end. Frequent measurements allowed us to follow every move and break-up of the berg as it moved slowly northward through iceberg alley and into the Scotia Sea, where it then gained speed and approached the island of South Georgia very closely," she said.
Likewise, lead author of the study, Anne Braakmann-Folgmann, told Phys they're now hyper-focused on studying how the melted water will affect planet Earth.
"This is a huge amount of melt water, and the next thing we want to learn is whether it had a positive or negative impact on the ecosystem around South Georgia," she said. "Because A68A took a common route across the Drake Passage, we hope to learn more about icebergs taking a similar trajectory, and how they influence the polar oceans."
Article continues below advertisement
What to know about mega-iceberg A68A:
A recent study, which documented the journey of mega-iceberg A68A, was published in the science journal, Remote Sensing of Environment in January 2022. It looked at A68A's journey, since it broke away from the Larsen-C Ice Shelf in July 2017. The findings showed that the iceberg traveled 4,000 kilometers (about 2485.485 miles) in just 3.5 years, according to British Antarctic Survey. And along the way, it released an estimated 152 billion tonnes of fresh water into the sub-Antarctic seas.
Article continues below advertisement
The iceberg in question had initially stayed within close proximity to Antartica upon breaking off the ice shelf, but that quickly changed. Once it really began drifting, the iceberg headlines back in December 2020, when A68A drifted dangerously close to south Georgia. Although it narrowly missed the tiny island, scientists are now closely monitoring how the large amount of water released into the ocean will affect surrounding marine ecosystems, nearby communities, and planet Earth as a whole.
"Our ability to study every move of the iceberg in such detail is thanks to advances in satellite techniques and the use of a variety of measurements. Imaging satellites record the location and shape of the iceberg and data from altimetry missions add a third dimension as they measure the height of surfaces underneath the satellites and can therefore observe how an iceberg melts," ESA's Tommaso Parrinello said.
The image below shows the A68A's journey from Antartica to South Georgia, over the course of less than four years.
Article continues below advertisement
This will continue happening as temperatures keep rising.
As greenhouse gases are continuously emitted into the atmosphere, causing global temperatures to rise, it will become increasingly common for our planet's icebergs to break away from ice shelves. The icebergs will keep melting, sending large amounts of water into the ocean. And ultimately, it will likely affect ecosystems, sea levels, coastlines, and more.
As long as we continue ignoring global warming, this will likely keep happening on a much larger scale.