Giraffes Could Be Joining the Endangered Species List
The U.S. Fish and Wildlife Service is investigating giraffe populations to see if the species should be labeled endangered.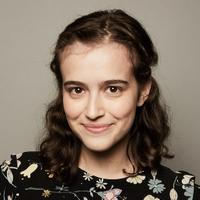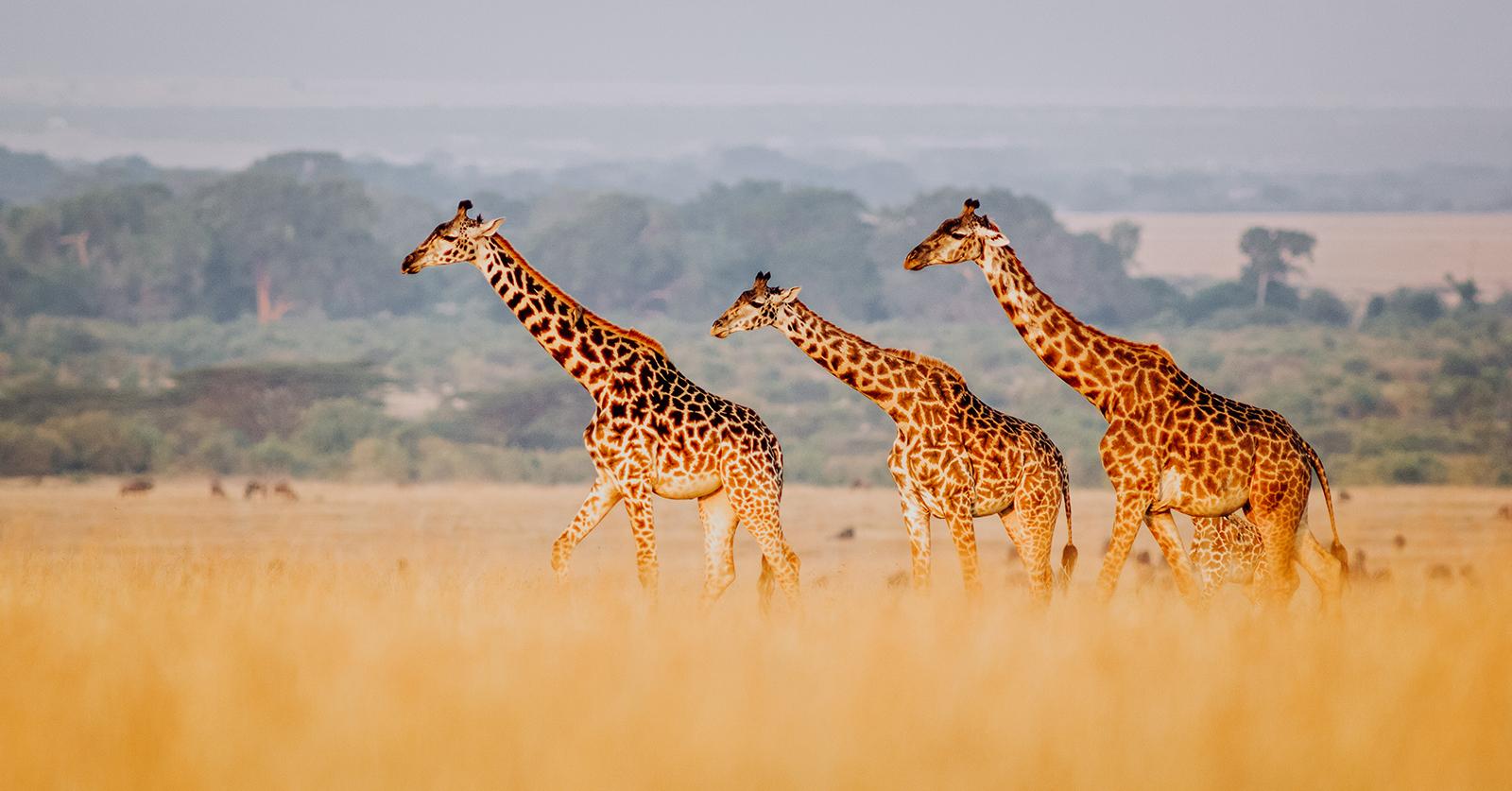 If you're a fan of giraffes, you may have heard reports that the long-necked animal's population has been declining in recent years. But as the giraffe's numbers continue to dive, officials at the U.S. Fish and Wildlife Service announced last week that they are considering adding giraffes to the endangered species list.
Article continues below advertisement
As reported by CNN, the U.S. Fish and Wildlife Service announced that it was officially launching a detailed investigation to determine if giraffes should be named an endangered species. The agency made the announcement in a document on the website regulations.gov, which shares information on the development of the U.S. government's Federal regulations. As the U.S. Fish and Wildlife Service explained in the document, officials at the agency have decided to conduct the investigation in response to several petitions demanding that giraffes be added to the List of Endangered and Threatened Wildlife under the Endangered Species Act of 1973.
The U.S. Fish and Wildlife Service officials found that there is "substantial scientific or commercial information indicating that the petitioned actions may be warranted," and they "announce that we plan to initiate reviews of the statuses of those species to determine if the petitioned actions are warranted." In addition to giraffes, they will investigate the Arizona eryngo (a type of wildflower), which the petitions also said should be added to the endangered lists.
Article continues below advertisement
According to CNN, the International Union for Conservation of Nature labeled giraffes as "vulnerable" in 2016, and noted that giraffe populations had decreased by up to 40 percent over the past three decades.
Article continues below advertisement
The main petition influencing the U.S. Fish and Wildlife Service was submitted two years ago, in April 2017, by the Center for Biological Diversity, Humane Society International, Humane Society of the United States, International Fund for Animal Welfare, and Natural Resources Defense Council. After studying the petitions and their sources, the U.S. Fish and Wildlife Service found that a number of potential threats contributed to the giraffe's population decline, including:
Development, agriculture, and resource harvesting
Commercial trade, hunting, and poaching — for giraffe bones, skin, and meat
Disease
Small population dynamics and genetic isolation
The U.S. Fish and Wildlife Service says it will continue reviewing the petitions and pending proposals to determine if the giraffe requires endangered status.
Article continues below advertisement
That said, what exactly does it mean when an animal is endangered? According to National Geographic, an endangered species is an organism that faces a high threat of extinction in the wild. This is typically due to two central causes: loss of habitat and loss of genetic variation. As explained by World Wildlife Fund (WWF), the Endangered Species Act of 1973 is a law protecting endangered species from going extinct. Since the law's inception, it has had a 99 percent success rate, meaning 99 percent of organisms who were named endangered have not gone extinct.
While we wait to hear if the U.S. Fish and Wildlife Service decides to officially name giraffes as endangered, it's important to support conservation efforts for endangered species. If you want to get involved, consider donating to an organization working to conserve wildlife, such as the WWF, the Jane Goodall Institute, and Defenders of Wildlife.
Additionally, the Sierra Club has a few other suggestions for ways people can help endangered wildlife, including: write to your senators and ask them to support efforts to protect endangered species; volunteer at a local wildlife refuge; and avoid products made from endangered species, such as ivory and shark fins.