Is There a Maple Syrup Shortage? The Yield Is Down, and It's (Somewhat) Related to Climate Change
Although Vermont is one of the most iconic producers of maple syrup worldwide, the Green Mountain State is nearly experiencing a maple syrup shortage.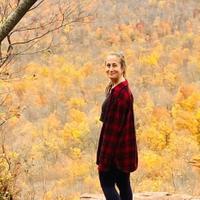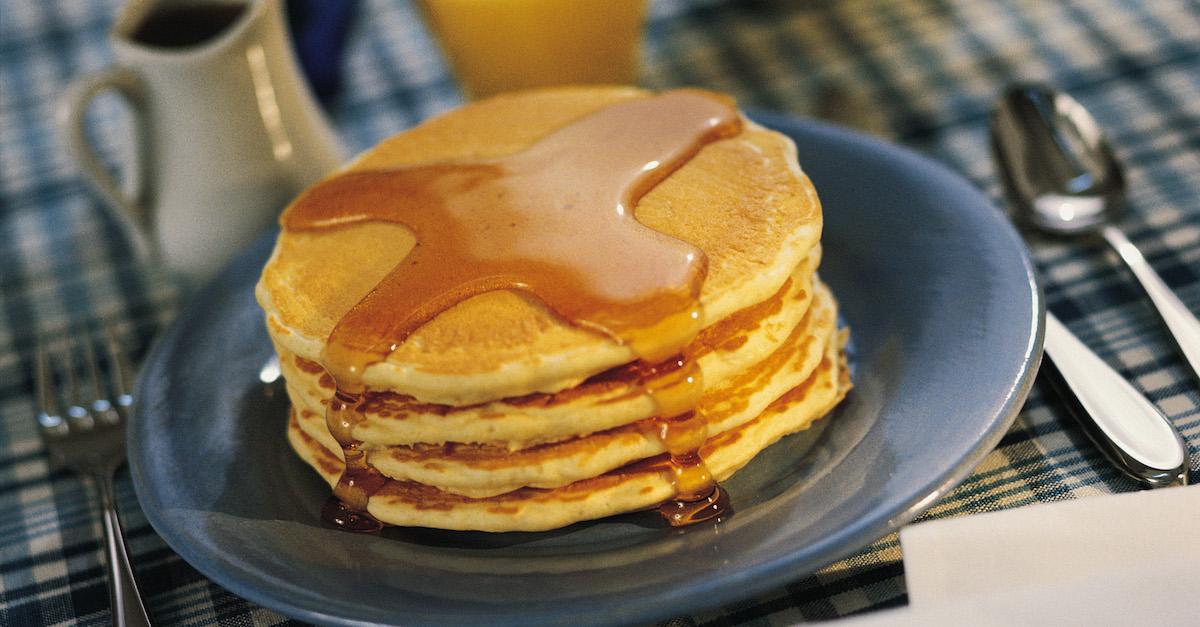 One of New England's biggest claims to fame is none other than good old-fashioned maple syrup. Vermont, Maine, and New Hampshire are among the top 10 maple syrup-producing states nationwide. But sadly, it seems as though the scenic northeastern region will be selling significantly less syrup than usual this year — while there is not currently a maple syrup shortage, 2021 is giving us a slightly reduced yield of maple syrup. And yes, it's unfortunately somewhat related to climate change.
Article continues below advertisement
"Mother Nature was the story in 2021," Vermont's Agriculture Secretary, Anson Tebbetts said in a statement, as per Food and Wine. "Vermont maple producers were faced with wild weather changes, ups and downs, starts and stops."
Keep reading for more on what's causing this breakfast-time tragedy.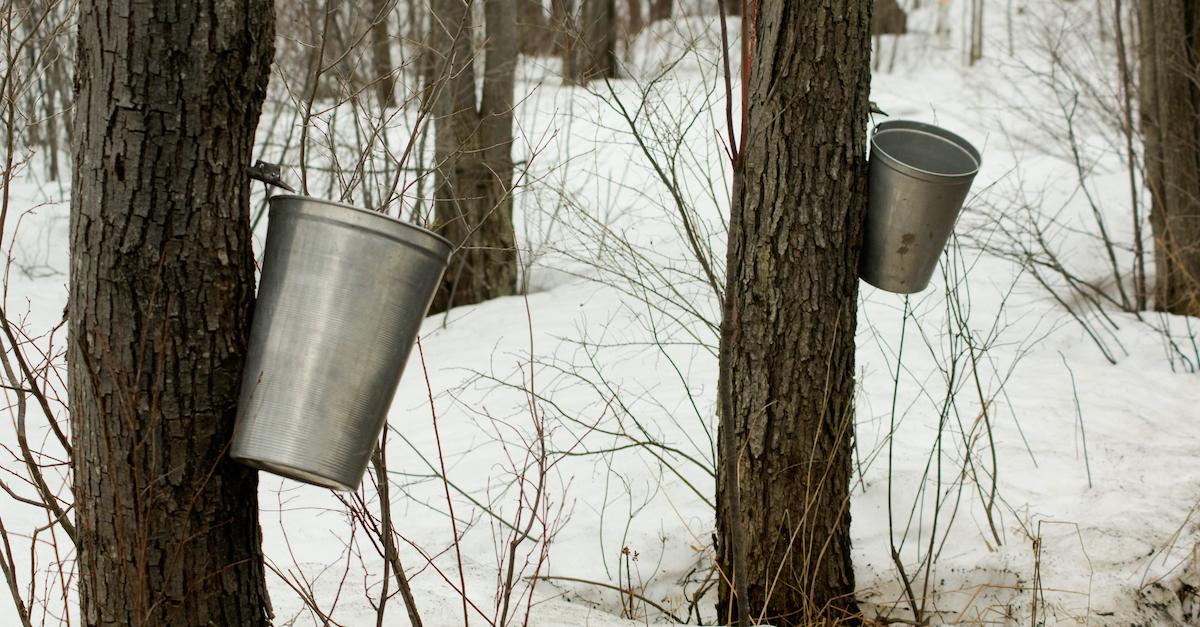 Article continues below advertisement
Is there a maple syrup shortage?
According to the USDA, there are currently no food shortages as of July 2021.
That said, the current decreased yield of U.S. maple syrup is significant and unnerving — according to The Berkshire Eagle, the USDA reported the state of Vermont, the country's top maple syrup producer, only harvested 1.54 million gallons in 2021. Although there were 4 percent more taps put out this year compared to last year, Vermont ended up yielding 21 percent less maple syrup than the amount harvested in 2020. The 2021 maple syrup season was also 10 days shorter than last year's. But what is causing this?
There are a myriad of factors at play, with weather being one of them. Mashed reported on a 2018 study that shows how much snow-less winters can stunt maple tree growth — sometimes, it can be up to 40 percent. And since there is .19 percent less snow each year, as per the EPA, snow coverage will likely continue to decline unless we put in greater efforts to curb climate change. Additionally, maple trees have trouble adjusting to inconsistent snowpack.
Article continues below advertisement
Additionally, an invasive worm species from Asia called the jumping worm, or "crazy worm," has been wreaking havoc across North America over the last several years, according to NPR. Through their chaotic thrashing movements, they kill a variety of vegetation — sugar maples in particular. And according to Science News, climate change may be to blame for the worms' invasion, as scientists believe warmer winters encourage them to spread to new, formerly cold regions.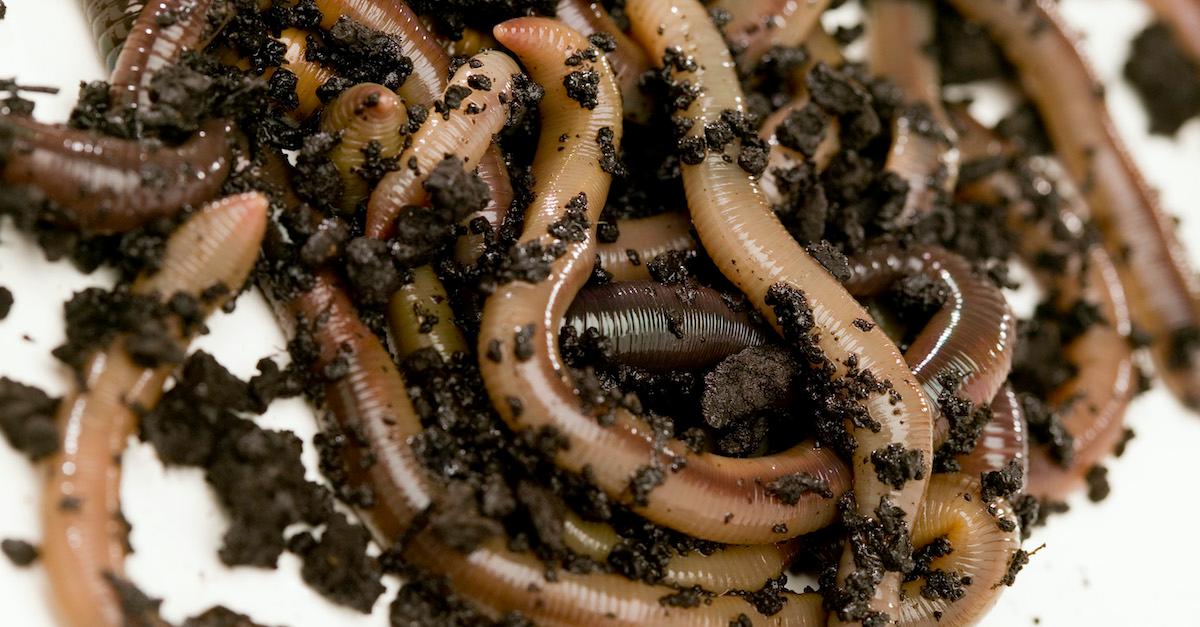 Article continues below advertisement
Luckily, the maple syrup near-shortage shouldn't be evident to consumers.
Maple syrup producers have been grappling with the stress of yielding less syrup than usual, and although demand for syrup increased during the pandemic (because of more at-home family breakfasts!) it doesn't seem like there will literally be a shortage of syrup in-stores. Your local Whole Foods and Trader Joe's will still be stocked with the good stuff — don't worry.
"One off year is no problem with meeting demand," said Allison Hope, the Vermont Maple Sugar Makers' Association's executive director, as per Burlington Free Press. "If this was in a string of less-than-average crop years, yeah, we'd probably start to have that conversation." That said, producers are still in a bind for cash.
"[Sugar makers] have payments they still need to make for equipment if they bought it on credit like most farmers do," Hope continued. "You still have to pay your mortgage and other bills, but if you didn't make an average crop you're going to have to figure out how to handle it in a below-average year."
Hopefully next year will be better for the sake of New England's syrup producers, and — of course — for the sake of our Sunday brunches.
This article was originally published on June 16, 2021, and was revised on July 6, 2021 to include updated information about the state of U.S. maple syrup production.