Who Is Kim Stanley Robinson? Behind the Author of 'Ministry for the Future'
Who is Kim Stanley Robinson? The American author, who wrote 'Ministry For The Future,' often incorporates climate change into his fictional themes.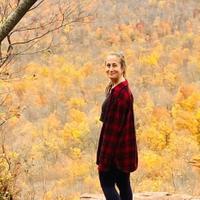 We love reading about the environment, even if it's fictional. Kim Stanley Robinson, the author of Ministry For the Future, has written numerous sci-fi books, many of which incorporate themes relating to climate change. Robinson is certainly someone you'll want to have on your radar, whether you're looking to add new titles to your Goodreads, or if you're simply seeking out something new to rent from the library. Needless to say, many of his titles are total page turners.
Article continues below advertisement
Who is Kim Stanley Robinson?
Kim Stanley Robinson is a novelist who was born in Illinois in 1952, according to his personal website. He lived out most of his childhood in sunny California, and had always been an outdoorsy kid. He was greatly affected when he began noticing how human activity affected the environment surrounding him, which inspired many of his writings.
"If the amount of money going into the war economy were invested in landscape restoration, we would be in a far more positive position," he once stated.
Article continues below advertisement
"It may get a little dire before we pull together, but I think when the prosperous nations, and in particular the U.S., realize they're wrecking their own kids' lives, there will be a mass change in value," he added. "It will be a difficult century, and ugly, but I don't think that in the end people are so stupid as to kill themselves off."
Robinson pursued a B.A. in Literature from UCSD and completed a Ph.D. in English there, before spending time some backpacking through Northern California.
He taught English at UCSD for a while, before he started writing and publishing sci-fi books in 1984. He ended up marrying a chemist who works in environmental toxicology, and became a full-time writer and stay-at-home parent. To this day, he has written over 20 books, including many successful ones, such as: Mars trilogy (Red Mars, Green Mars, and Blue Mars) which were best sellers, Forty Signs of Rain, 2312, Aurora, Fifty Degrees Below, and Shaman. Many of his books involve environmentalism and ecology.
Article continues below advertisement
What is 'Ministry For The Future' about?
In October 2020, Robinson published a new book called Ministry For The Future, which was selected by Barack Obama as one of his favorite books of the year. It imagines how climate change will impact our planet in decades to come, showing a depressingly realistic future for our society. The story starts out by honing in on Frank May, an American who works for an NGO. In the beginning he's in India, where there had just been an extremely fatal heat wave that killed millions of people.
As per Slate, Frank May tries to help people in the community grapple with the disaster. He carries AC units to people in the community and sits in a lake for a while, which effectively provides no relief because it's so hot. It's devastating yet painfully realistic, giving us a taste of what life will be like if the climate crisis isn't curbed soon.
Robinson has many books that are worth reading, and if you're interested in the well-being of the environment, he may be your new favorite author.