Kenya's Mountain Bongos Are Making a Comeback, Thanks to Conservation Efforts
Why were mountain bongos on the border of extinction in Kenya? Although they were extremely endangered, they have made an epic comeback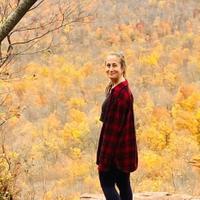 Conservation measures are an important way to bring back endangered species — and right now, conservationists are working on reviving Kenya's mountain bongo population. The beloved forest antelope is native to equatorial forests throughout Mount Kenya, Eburu, Mau, and Aberdares, though their numbers have been declining for years. Now, though, a massive sanctuary has opened in Kenya, to hopefully bring their numbers back up.
Article continues below advertisement
"Finally, these bongos are being rewilded," Kenya's minister of tourism and wildlife, Najib Balala, told Phys after the 776-acre sanctuary officially opened its doors. "What a celebration. What a success."
"These are the ones we have ignored for a long time, and now, we are putting emphasis on them."
Balala hopes this is only the beginning of reintroducing the mountain bongo to its native land.
"The Mountain Bongo is one of Kenya's most important iconic animals. It is a critically endangered subspecies and can only be found here in Kenya. The opening of the Mawingu Sanctuary today is critical step forward to help complete Mountain Bongo reintroduction end-to-end," Balala stated, as per All Africa.
Article continues below advertisement
Conservation efforts have led Kenya's mountain bongo to make a comeback.
A new sanctuary in Kenya has welcomed five mountain bongos, as per The Guardian. There are less than 100 wild mountain bongos remaining, so this will hopefully jumpstart the critically endangered species' repopulation. Recently, 18 had been transported from U.S. zoos to Mount Kenya Wildlife Conservancy (MKWC) in Nanyuki, which is close to Mount Kenya. This breeding and rewilding program of the once-prosperous species has been in the works for 20 years, though it's finally coming to fruition.
Article continues below advertisement
"The real work now begins. We must ensure that the animals released can thrive and survive in the sanctuary and, eventually, the wild," stated Dr. Robert Aruho, who is MKWC's head of veterinary services, as per The Guardian.
"This is the culmination of dedicated conservation work that has spanned almost two decades," he continued. "It marks the single most significant step towards the survival of the mountain bongo in history."
The new sanctuary features a natural forest for the bongos to roam and survive in the wild. The animals will need to learn to adapt without human dependence, which will require technical skills and commitment from conservationists. They will also have to maintain the habitat and foliage properly.
Conservationists plan to release 10 new mountain bongos every six months, with a goal to have 50 to 70 mountain bongos by 2025, and 750 by 2050 — hopefully all goes as planned.
Article continues below advertisement
Why were mountain bongos endangered in Kenya in the first place?
There are a number of reasons why mountain bongo populations have been declining in Kenya. According to Tusk, the species faces many threats, mostly onset by humans. Habitat loss is a main reason — Mount Kenya's forests have seriously degraded over the years, thanks to human activity, agriculture, and increasing populations.
However, there are currently ongoing reforestation programs in the area, so this hopefully won't continue to be an issue.
Article continues below advertisement
Poachers and hunting dogs have also killed off significant numbers of the species. A disease called rinderpest, which spreads from cattle to wild species like the mountain bongo, is also thought to have wiped out major populations since the 1950s.
Green Matters' new book, Green Living, is the perfect guide to living an eco-friendly lifestyle for people at every stage of the process. You can order Green Living here.