Here's Everything You Need to Know About the Invasive Joro Spider
Between what it looks like and if it's dangerous, here's what to know about the Joro spider, a newly identified as an invasive species in the U.S.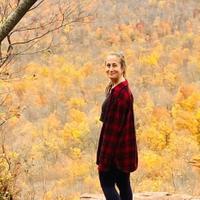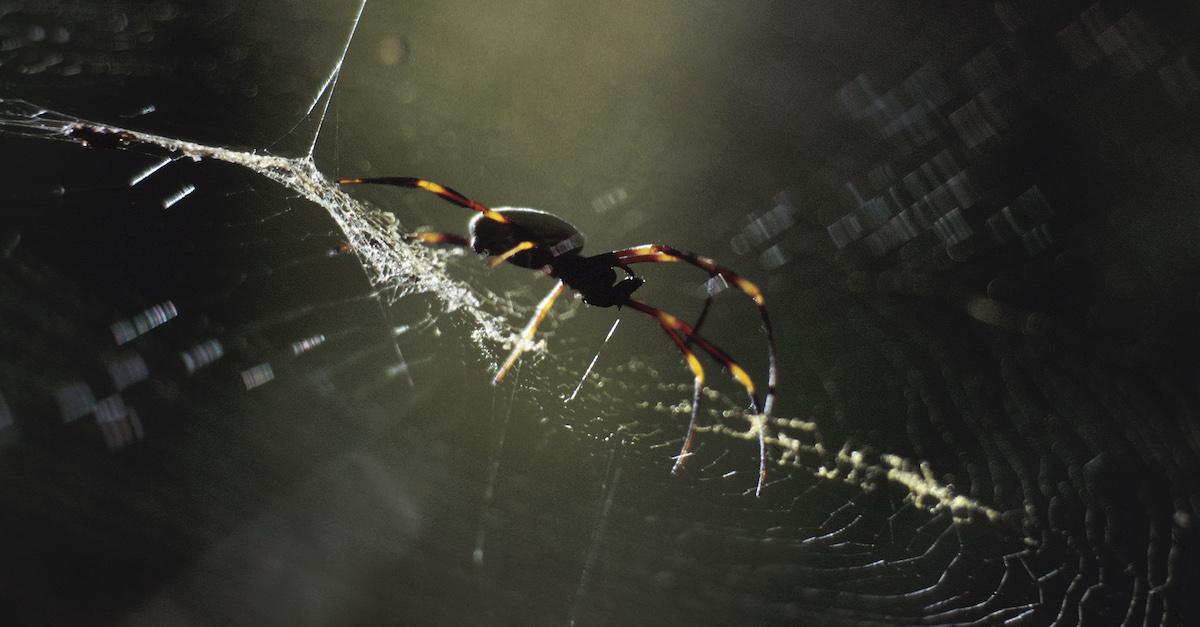 We're painfully aware that both human activity and climate change heavily contribute to the spread of invasive species, which is why they have become increasingly prevalent over the last few decades. So we weren't particularly surprised when we heard there's a new one that has officially arrived in the U.S. called the Joro spider.
Article continues below advertisement
That said, it's crucial to know what the Joro spider and its web look like, and most importantly, if they're dangerous to humans, pets, and more.
What do Joro spiders look like?
The Joro spider, which is native to east Asia, has officially made its way to Georgia and a few other southern U.S. states such as South Carolina, according to The Guardian. After arriving sometime in 2014, probably via a shipping container, it's become an invasive species, as seen by its rapidly increasing numbers over the last seven-or-so years. Similar to a Banana spider, you can identify the palm-sized arachnid by its unusually bright yellow, blue, and red markings that line its body.
Article continues below advertisement
And while the spider's body is certainly a stunning sight to see, the Joro spider's web is pretty unique, as well. Unlike a normal spider web, which is usually white, a Joro spider's web is usually gold in color. If you stumble across one, you might find mosquitoes, flies, or even stink bugs wrapped in their web, as those happen to be a few main staples of their diet, according to USA Today. But what you're probably most concerned with is: are Joro spiders dangerous?
Article continues below advertisement
Are Joro spiders dangerous?
Even though arachnophobes may be perturbed by the size of Joro spiders, they aren't something Georgia residents need to be concerned about. According to Newsweek, walking through their massive webs may be somewhat of an annoyance, but luckily, they do not pose a risk to humans, or even their pets. The Joro spider simply uses venom to subdue its small bugs of prey, and although they can bite out of defense, the venom is not poisonous unless the person is allergic.
Is the Joro spider invasion actually a good thing?
It turns out the Joro spider invasion isn't as harmful as other types of pest invasions, such as killer algae, or the pesky zebra muscle, according to HuffPost. The Joro spider has not affected the wellbeing of any native species, and instead of posing a risk to humans, they actually help by eating other pests, which — as previously mentioned — include mosquitos and stink bugs. That's why UGA entomologist, Nancy Hinkle, referred to them as "beautiful creature[s] that provides free pest control."
Article continues below advertisement
"Joro spiders present us with excellent opportunities to suppress pests naturally, without chemicals, so I'm trying to convince people that having zillions of large spiders and their webs around is a good thing!" she said, as per HuffPost.
So remember: you may want to think twice before killing a Joro spider, whether you spot one in your yard, or even in your bathroom.
Even though the arrival invasive species generally tends to come with a negative connotation, we've decided to welcome the Joro with open arms, if it means we have another natural mosquito repellant on our hands.