Creator of Three Trees Almond Milk Shares Her Wisdom and Earth Day Plans (Exclusive)
We caught up with Jenny Eu, the entrepreneur behind popular almond milk company, Three Trees. She shed some light on her sustainability journey.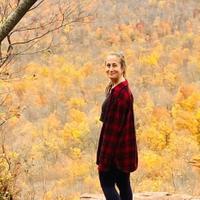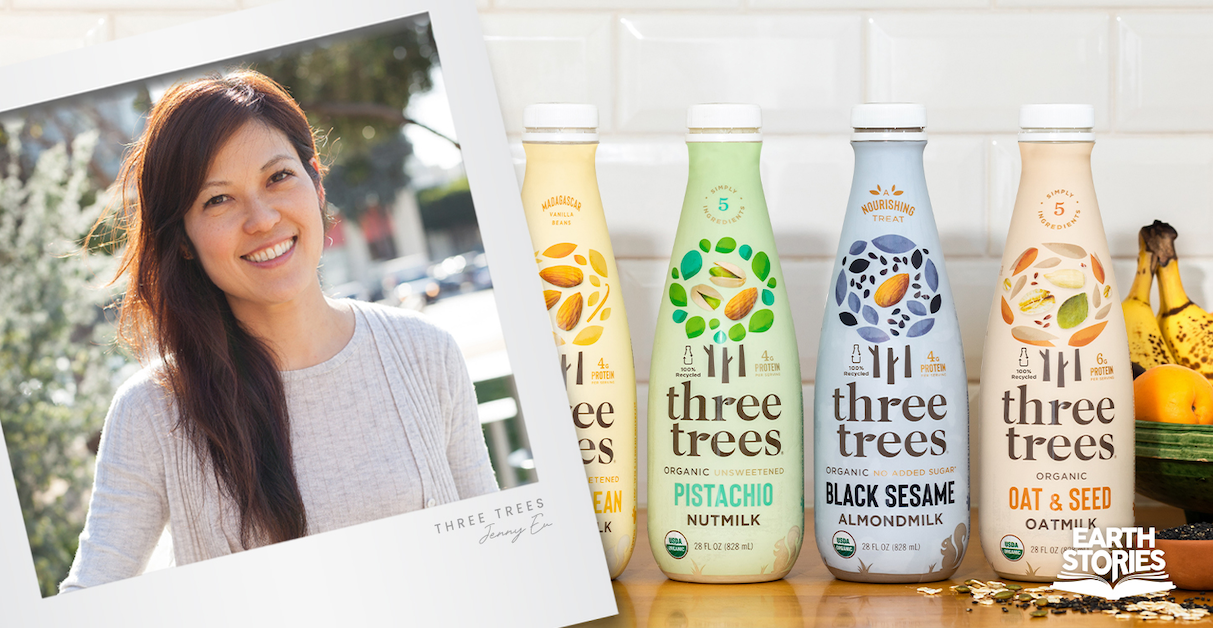 There are so many ways to promote sustainability, whether you're educating others, or doing what you can to lower your impact. But entrepreneur, Jenny Eu, has made it her life's work to provide consumers with an alternative to dairy. Eu created the almond milk company Three Trees only a few years ago, and it's since become one of the top nut milk brands on the market.
Article continues below advertisement
We were lucky enough to catch up with Eu to discuss her work with the company, Earth Day plans, and beyond.
Article continues below advertisement
Eu started her sustainability journey at an early age, alongside her grandmother.
Eu tells us her grandmother largely inspired her sustainability journey.
"Growing up, my grandma showed me the wonders of the forest with all its nourishing plant foods. I love joining her for walks through the forest and delighted in the food she made from what she foraged," she tells us.
And now, she regards it as an important part of her life, especially as a mother.
"As a mother of one and soon to be two, I feel an obligation to leave the world a better place for my children," she explains. "Through my small business, it is of the utmost importance for us to implement sustainable business practices. I believe small businesses are very powerful and can have a large impact by working together to help the environment."
Article continues below advertisement
Three Trees' humble beginnings took place in Eu's kitchen.
Although it's difficult to imagine, Eu started Three Trees by simply playing around with nut milk in her kitchen.
"I started tinkering with nut milks in my kitchen in 2012 and selling them at local farmer's markets and pop-up markets in 2013," she tells us. "One day I dropped some bottles off at Rainbow Co-op and Bi-Rite Market in San Francisco, without an appointment with the buyers or anything."
Article continues below advertisement
Eu was shocked by how quickly the company took off.
"For a year, I was just in five stores, then in about 30 the following year. We're now proud to have retail partners across the entire country! Today, grandma's food philosophy still guides us at Three Trees, where we use only whole, nourishing, plant-based ingredients."
Article continues below advertisement
In addition to providing consumers with a dairy alternative, Three Trees is always committed to operating sustainably.
While providing a plant-based alternative to dairy is sustainable in itself, there are many ways in which Three Trees promotes sustainability on a regular basis. In addition to sourcing from sustainable farms, the company optimizes water usage with a drip irrigation and underground watering system. It also recently transitioned to recycled plastic for packaging.
"This means no new plastic is used for our bottles which helps to reduce landfills, energy use, and greenhouse gas emissions. This makes it the most widely accepted plastic to recycle. All good things come in responsible packaging!" Eu tells us.
Article continues below advertisement
Eu and the entire Three Trees team has big Earth Day plans.
For Earth Day, the Three Trees team is doing their part by volunteering at a nearby farm.
"We are volunteering as a team at the local ranch to help take care of their animals, harvest fresh foods, and maintain the grounds," Eu tells us. "Not only is it located overlooking the Pacific ocean but it is also a great organization to give back to. I am excited to spend the day with the whole team there!"
This article is part of Green Matters' 2022 Earth Day programming, #EarthStories: A week-long series where we're sharing environmental changemakers' personal journeys to environmentalism. We hope that reading these stories inspires you to become more dedicated to climate action, sustainable living, and changing the world.