Jason Momoa Raises $31,000 for Beach Cleanups by Ax-Throwing on 'Ellen'
Jason Momoa taught Ellen DeGeneres how to throw tomahawks, and his skills helped him raise $31,000 for Sustainable Coastlines Hawaii.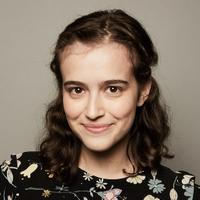 Actor Jason Momoa tapped into his Aquaman-level strength this week in an appearance on The Ellen DeGeneres Show. While shooting the breeze, the talk show host challenged Momoa to an ax-throwing contest for a good cause — and he managed to raise $31,000. The donation will go to Sustainable Coastlines Hawaii, an organization that hosts beach cleanups and spreads education on plastic pollution.
Article continues below advertisement
Before the tomahawk-throwing began, DeGeneres sat down with Momoa to discuss his newfound passion for the environment. Namely, she wanted to learn more about why Momoa filmed himself shaving off his signature beard last month. He explained to DeGeneres that he did it to raise awareness for his new company Mananalu, which makes canned water as an alternative to water packaged in single-use plastic.
Article continues below advertisement
"I'm Aquaman now and I have all these little beautiful kids coming up to me, and I never thought I'd be a role model," Momoa told DeGeneres. "So I wanted to save the planet from single-use plastics."
Later in the episode, DeGeneres had Momoa give her a quick ax-throwing lesson — but her skills weren't quite as impressive as Khal Drogo's. After the lesson, 45 seconds were put on the clock, and different dollar amounts were hung on the target. For each one that Momoa hit, Shutterfly donated that amount to Sustainable Coastlines Hawaii. From the clip, it's clear that Momoa put all his energy into hitting that center $5,000 target as many times as possible — and in the end, he raised $31,000.
Article continues below advertisement
While Momoa caught his breath, DeGeneres told him that the show had only expected Momoa to hit $10,000, so that's what the giant check (from sponsor Shutterfly) read. But luckily, a crew member passed the talk show host a marker, allowing her to change the amount on the check — which Momoa couldn't stop excitedly shrieking about.
Article continues below advertisement
Sustainable Coastlines Hawaii is a nonprofit organization that organizes beach cleanups in Hawaii, Momoa's home state. According to the organization's website, their cleanups are "epic," with "hundreds of people removing thousands of pounds off the beach." Donations made to Sustainable Coastlines Hawaii are split into two areas: funding beach cleanups, and "[educating] communities, students, prisoners, businesses, and government about plastic pollution and what we can do about it."
Article continues below advertisement
Momoa shared photos and videos from his experience on The Ellen Show to Instagram on Wednesday. "I was very nervous because I came on to talk about something that I love dearly. Our Mother Earth and what I can do to help," he wrote. "I have a mission to get rid of single use plastic water bottles. To clean up our oceans and land. To ask ourselves how we hydrate. Even though I may carry a canteen to try to reduce these plastics are still being made."
It's awesome that Momoa acknowledged that reusables are the best option, and he went on to explain why he thinks selling canned water is better than plastic-bottled water. "All I'm trying to do is give US an option. Do my part. The world needs changes and this is another option," he wrote. "Aluminum is the most recyclable packaging available, it's infinitely recyclable. A can can be recycled and be on a shelf again in 60 days. A plastic bottle will never be a plastic bottle again."
Article continues below advertisement
Momoa also posted an Instagram video of the mini fridge backstage at The Ellen Show, which was filled with various drinks in aluminum cans, including Mananalu waters. He was pretty psyched about that — but he wasn't quite as psyched to see the two shelves full of what he calls "little a** waters," aka mini plastic water bottles. But luckily, that's about to change at The Ellen Show.
In an Instagram story, Momoa shared a chat he had with DeGeneres during a commercial break on his taping day. DeGeneres told Momoa that she was going to speak with her executive producer about switching the studio's water bottles from plastic to aluminum. That just goes to show how one person's actions can make an impact. Yasss, Ellen!