A Ship Split in Two in Northern Japan Harbor, Resulting in a Massive Oil Leak
In one of Japan's northern harbors, a Panamanian ship split in two, which resulted in an oil leak — here's what you need to know about this disaster.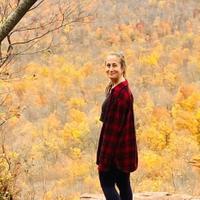 Another day, another oil leak. Earlier this week, when a massive vessel was making its way from Thailand through a northern Japanese harbor, it was forced to anchor about two miles from the port. As a result of inclement weather conditions and shallow waters, the ship then somehow split in half. Although none of the crew members were injured, it resulted in a major oil leak. Now, local officials in Japan are working to clean up the oil spill.
Article continues below advertisement
"The amount of oil that has been spilled into the ocean has not been identified," charterer NYK said in a statement, according to Ship and Bunker. "The Maritime Disaster Prevention Center is continuing to control the oil spill using oil-treatment agents and absorption mats. In addition, as soon as oil is confirmed to have drifted to the coast, oil recovery companies are prepared to perform beach cleaning."
Article continues below advertisement
What to know about the ship splitting in Japan, which resulted in a major oil spill:
Northern Japan faced a seriously bizarre maritime disaster earlier this week, when a ship managed to split in half, resulting in a major oil leak that tainted the surrounding waters. According to Reuters, the 39,910-tonne vessel in question, which was registered in Panama, was nicknamed the "Crimson Polaris." And on the morning of Wednesday, Aug. 11, the vessel was making its way back from Thailand carrying wood chips, when it suddenly scraped the ground in Japan's Hachinohe harbor.
Luckily, none of the 21 crew members on the vessel were injured, and the ship was eventually able to free itself. But due to inclement weather, the ship was forced to anchor, a little over two miles from the port. It stayed sedentary, but somehow, early the following morning, the vessel split in two, resulting in a three-mile oil leak emanating from the boat. Neither of the parts of the ship have moved, and they are being tracked by Coast Guard boats. Take a look at some of the footage, below.
Article continues below advertisement
What is the environmental impact of the Japan oil leak?
Officials are currently attempting to prevent more accidents from ensuing, while they're also working to clean up this gross, oily mess. According to Alarabiya News, the leak has now spread about 15 miles from the ship. However, the damage is currently being tended to by three patrol boats and aircrafts which were dispatched as soon as the ship was first beached.
Article continues below advertisement
According to Japan Times, over 1,500 tons of heavy oil still remain inside of the vessel, which could result in more damage if the leak worsens. However, an oil fence now surrounds the boat, and patrol boats have supposedly been working overnight.
As of publication, it's somewhat unclear as to how much progress the Coast Guard's patrol boats have made in terms of cleaning up the oil leak, but hopefully, the mess is cleaned up soon — as we know, an oil spill can deeply affect surrounding ecosystems and surrounding communities.