How to Grow and Harvest Basil at Home
Basil is a delicious, herbal addition to many dishes, and it happens to be one of the easiest herbs to grow at home.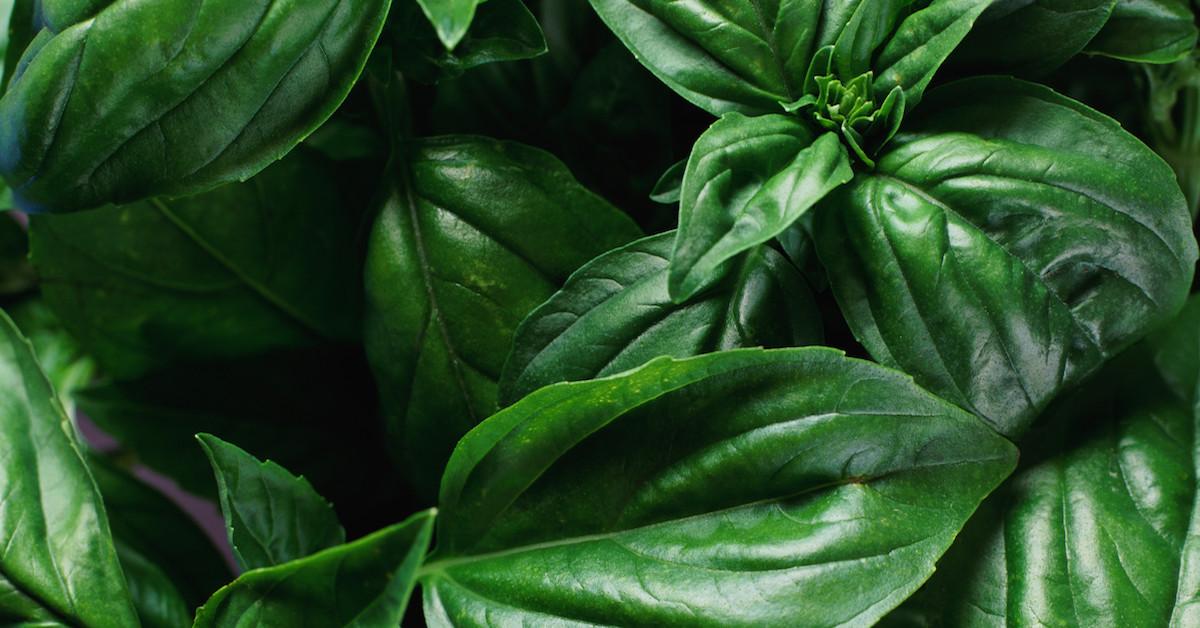 Fresh basil is the perfect herbal addition to many different soups, sautés, sauces, salads, and of course, pizzas. Heck, it's even good in summer cocktails. Dried basil is a passable alternative during the winter months, but by knowing how to grow basil at home, you can turn even the most dreary seasons into a bright, fresh-tasting reminder that summer is just around the corner.
Article continues below advertisement
How to grow basil at home: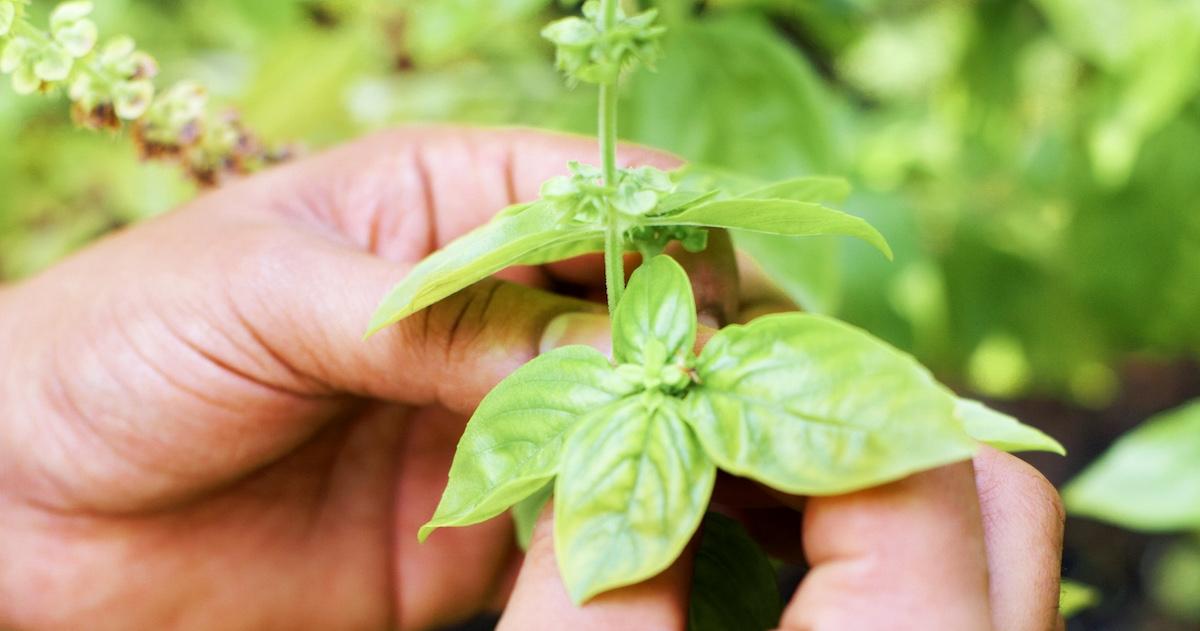 Read on to learn everything you need to know about growing basil at home.
Where to buy a basil plant:
The first step to growing your own basil at home is to get yourself a basil plant. You could grow them from seeds, but most supermarkets, lawn and garden centers, and farmers markets will have small starter basil seedlings for you to buy and transplant. These plants are usually more common in the spring and summer months.
Article continues below advertisement
According to SFGate, these plants are typically large enough to harvest after about 10 weeks. Basil plants usually grow to a height of about 2 to 2 1/2 feet tall, which means any plant that thrives in a kitchen herb garden might need to be transplanted into the garden before too long.
How to plant basil:
According to Kitchn, basil thrives in small container gardens. All you need to have is a sunny spot in a windowsill and a pot of well-drained soil. Basil seeds germinate quickly and you can plant them about six weeks before the last frost. Like scallions, basil cuttings will actually root fairly easily in water within a week. After that, you can either transplant them either directly into your garden or into a smaller kitchen garden until their root systems develop.
Article continues below advertisement
How to grow basil indoors: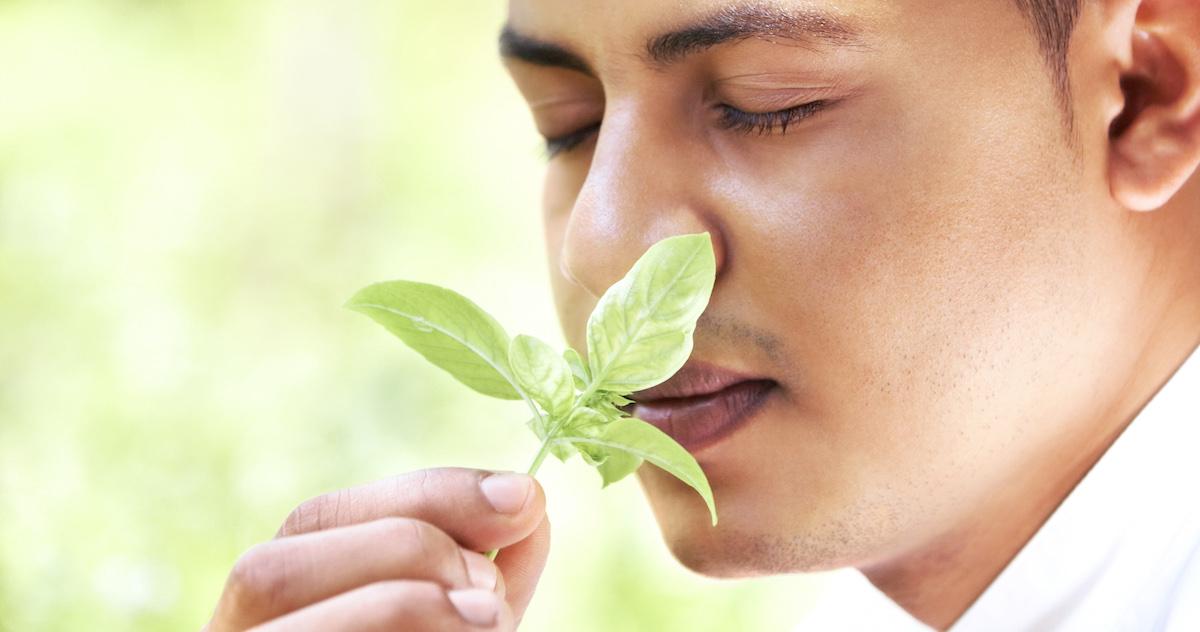 According to Gardener's Supply, growing basil in your kitchen garden is as easy as following the simple instructions below.
Step 1: Plant the basil
First, moisten a small amount of fresh potting soil and pour in your basil seeds. Sprinkle some soil on the surface of the seeds and cover them, gently pressing your fingertips into the soil so that they are covered but not too deep. Pots or containers that are between 4 and 6 inches work best for starting basil seeds.
Article continues below advertisement
Step 2: Warm the basil
Place the small pots of basil seeds in a warm window, away from any drafts or huge temperature drops. If you are using grow lights, make sure not to leave them on for more than 14 hours a day. Keep the lights close to the soil and raise them as the seedlings grow. Basil likes warm soil.
Step 3: Water the basil
For basil seeds, use a mister to keep the soil moist, but not soaking wet. You can continue to use the misting technique as the seedlings begin to sprout, you'll just have to mist them often throughout the day. Basil grows best in soil that is relatively moist but not oversaturated.
Article continues below advertisement
You should start to see results within a few weeks, and chances are that you'll have small, fragrant leaves growing within the month. Once your basil reaches a certain point, however, you may want to consider moving it to a bigger bed.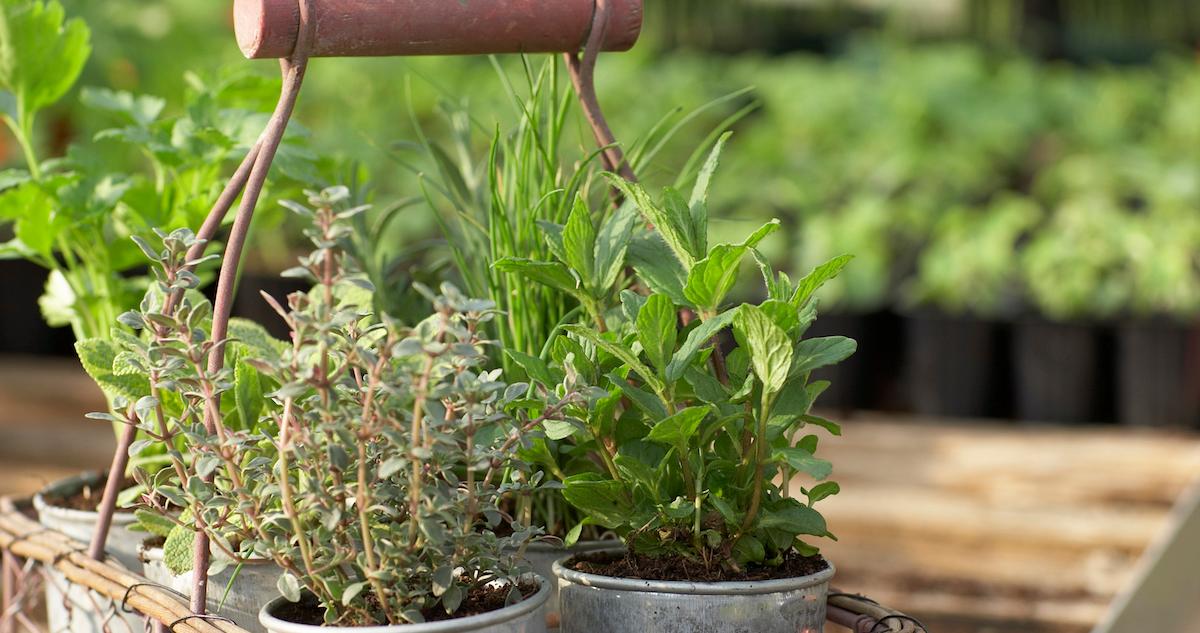 Article continues below advertisement
How to plant basil outdoors:
Basil does just as well in a vegetable garden as it does in a kitchen garden. Many gardeners (myself included) actually plant their basil next to their tomato plants. Both of these plants thrive in well-drained soil and heavy amounts of sunlight. Plus, you'll be able to come out and get most of the ingredients for your next Caprese salad all at once.
According to Kitchn, basil is highly sensitive to the cold. Transplanted seedlings shouldn't be planted until the ground temperature reaches at least 70 degrees Fahrenheit.
Article continues below advertisement
How to harvest your basil:
The best way to harvest your basil is to keep it well pruned. According to SFGate, those tiny flowers that grow on basil plants are the basil plant's way of reproducing. Unfortunately, those flowers stunt leaf growth by drawing energy away from the leaves, which is where all that lovely basil flavor is located. When you go out to harvest your leaves, just pinch the flowers off the plant. This will slow down the reproductive process and keep the leaves fresh.
As for harvesting the leaves themselves, look for the greenest, juiciest leaves, and use your fingers to pinch them off the plant. According to the Old Farmer's Almanac, the best time to harvest is in the early morning. It's also best to harvest often, even if you don't need the leaves right away. This will encourage the plant to produce more leaves and you can store basil leaves fresh in the freezer or dry them out in about three or four days.