How to Humanely Remove a Beehive From Your Home
Bees are endangered, essential pollinators, so it's important to use only humane methods when attempting to remove a beehive from your property.
Having a beehive in one's backyard can be something of a double-edged sword. On some level, we understand that bees are an essential, yet endangered part of our ecosystem. On another level, a beehive can be, at best, a nuisance, and at worst, potentially dangerous. This situation gets more complicated when a beehive is found attached to one's home. Understanding how to humanely remove a beehive from your home can often be the difference between a smooth transition and a disastrous situation.
Article continues below advertisement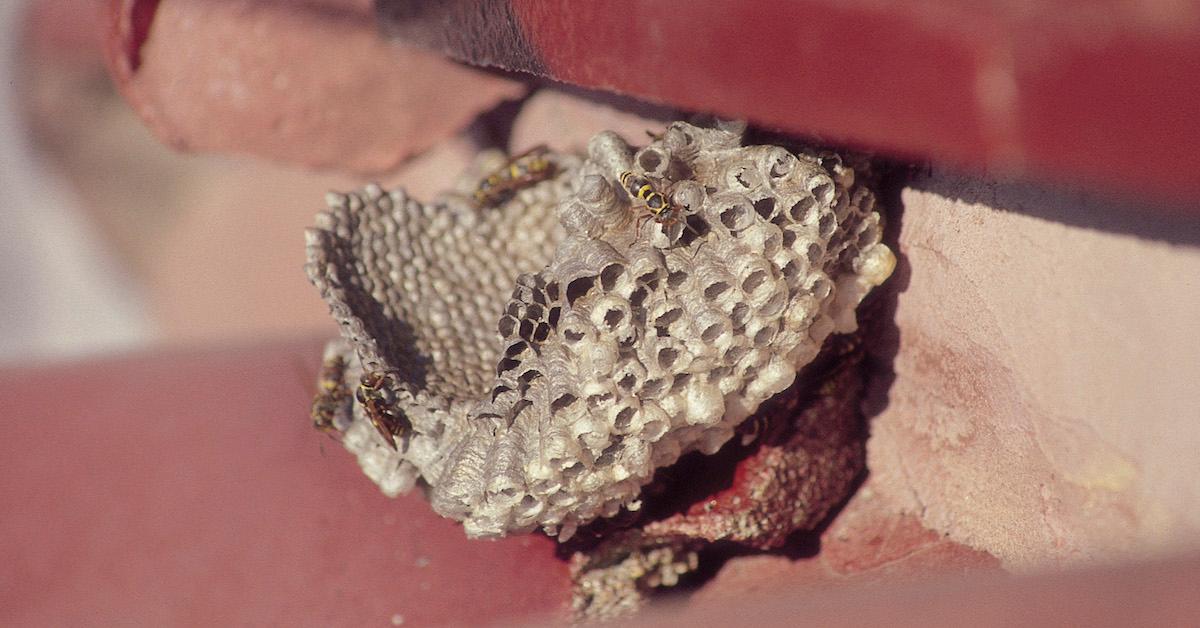 How to humanely remove a beehive:
Many of the methods we are about to mention involve direct contact with the bees, and it's important to understand that any contact with the hive could prompt an aggressive response. At the end of the day, the best way to get rid of a beehive is probably to call a professional. Beekeepers and insect removal specialists possess the equipment and know-how to not only remove the hive but do so without harming the bees. There are, however, a few other home remedies that might do the trick.
Article continues below advertisement
Offensive odors
Bees have many excellent qualities that make them highly efficient members of the insect kingdom. One of their greatest strengths is their sense of smell, but that amazing sensitivity also happens to be one of their greatest weaknesses. According to Save the Bees, bees sense nearly everything through smell, so intense or disruptive scents might be the safest way to discourage cohabitation within the boundaries of your home.
According to Environmental Pest Management, bees can be dissuaded from nesting near your home with any number of offensive odors. Garlic, vinegar, cinnamon, and peppermint might be tolerable to us, but they wreak havoc on a bee's senses. Many of these scents can be applied in or around your home to keep bees out, while others work better for chivvying them out once they've made themselves at home.
Article continues below advertisement
Peppermint plants can be planted around your home, especially if you have an area that's particularly prone to pests. Garlic and cinnamon can be used in powder form and sprinkled around your home's perimeter to keep the bees at bay. These methods work well for those that want bees in their yard but not in their home. Environmental Pest Management recommends spreading or spraying these scents around your home every day for at least a week to get the full effect.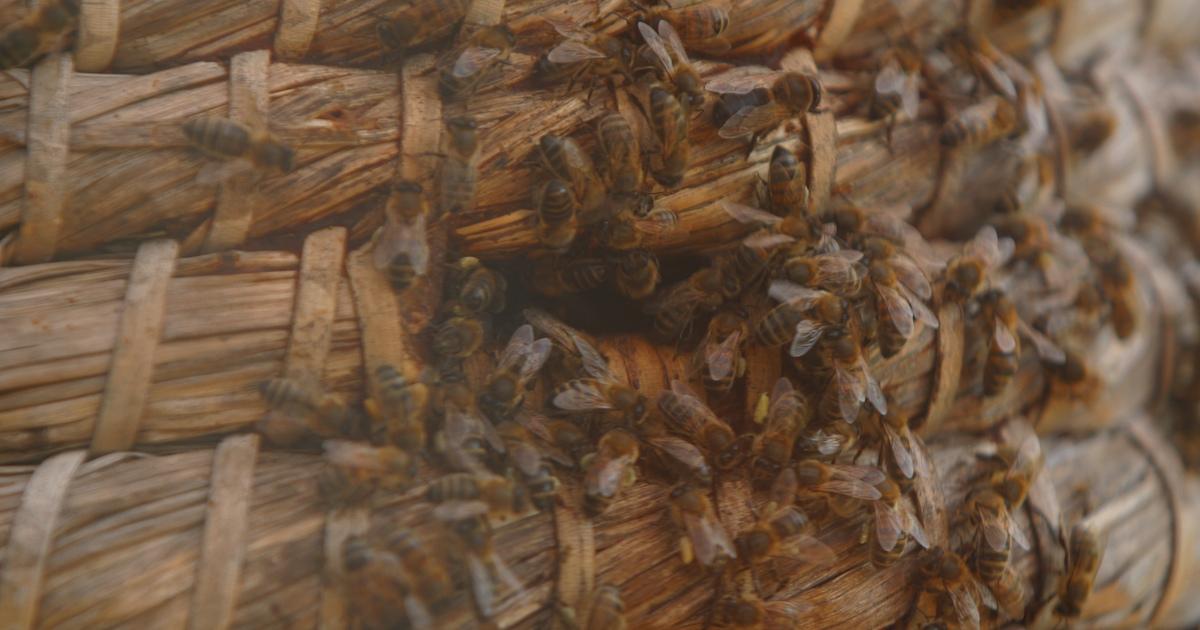 Article continues below advertisement
Citronella
The scent of citronella will not harm bees, according to Pest Killed, but it will certainly keep them away. Citronella candles are available at most hardware or drug stores in the spring and summer, so finding them should be easy. Light the citronella candle and put it either right next to the hive or inside of it. You'll have to leave the candles burning for a few days but before long, the bees should clear out entirely.
Smoke
Speaking of burning, Classic Insulation and Pest Control considers smoke the most humane way to remove a beehive. The smell of smoke confuses the bees into thinking that there is a forest fire, causing them to skedaddle as fast as their little wings can carry them. Simply light a few leaves and pieces of old cardboard on fire right beneath the beehive and the bees should be smoked out.
Article continues below advertisement
Be forewarned, however, the smoke might make the bees somewhat aggressive, so only attempt this if you can safely keep your distance for a while afterward. Obviously, this method only works for hives that are located away from flammable living spaces. Use extreme caution (and perhaps watch a tutorial video) if attempting this method yourself.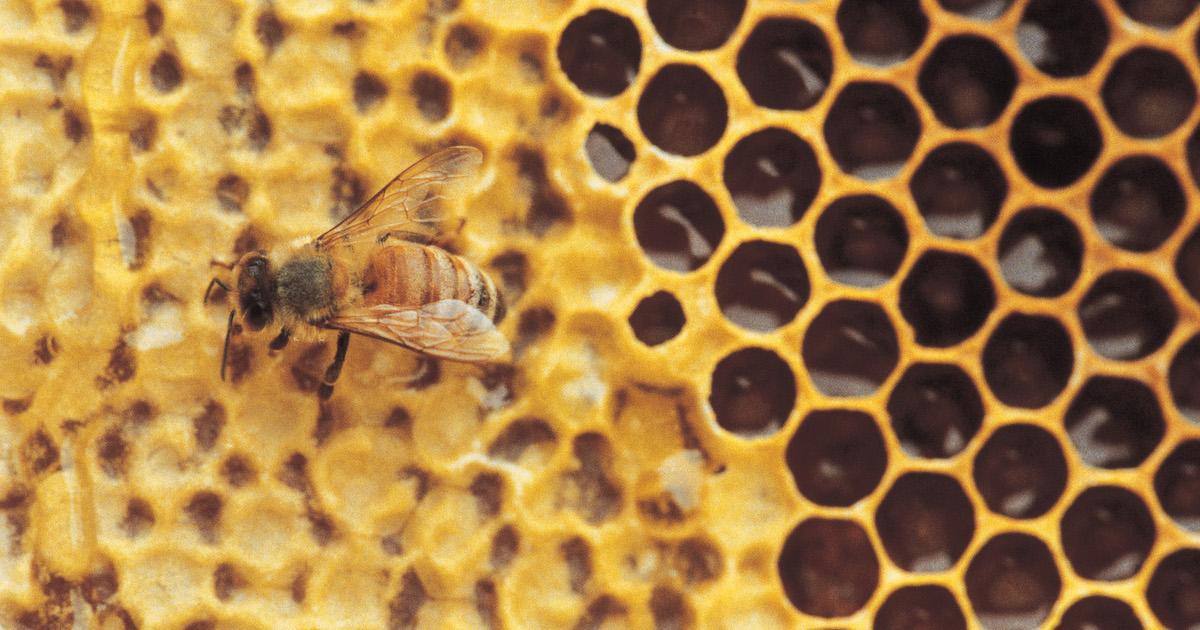 Article continues below advertisement
Vinegar sprays
According to Pest Killed, vinegar can be both a deterrent and a pesticide when it comes to bees. The website recommends adding 1 teaspoon of either vinegar or canola oil to 1 quart of water, and spraying it directly on the beehive. The downside to this method is that the mixture won't just affect the bees' senses, it will make them suffocate. It will also make it difficult for them to fly. This method is recommended more for carpenter bees, rather than honey bees. It's also a last resort, when humane methods of removing the living bees are not fruitful.
Dryer sheets or mothballs
Critter Control suggests using human-made scents like mothballs and dryer sheets to deter bees. You could spread a few sheets or some balls around the hive or hang them nearby after putting them in a breathable sack, such as a knotted pair of pantyhose. Note, the chemicals in these compounds might actually harm the bees, not just deter them, especially if you end up putting them in the hive itself. Like vinegar spray, this method is also a last resort, as it will hurt the bees.