'Dolphin Tale' Star, Winter, Sadly Died In Captivity This Week
Who was Winter the dolphin and how old was she? The famous marine mammal starred in "Dolphin Tale" and lived in captivity, before she passed away.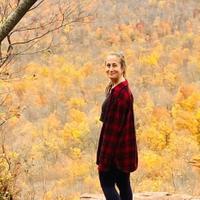 Like dogs, koalas, or sloths, dolphins are one of those animals that effortlessly make people smile — the adorable and seemingly innocent marine mammals have a fantastic energy, they're incredibly expressive, and fun beyond belief. That's why Florida is currently mourning the loss of former aquatic resident and movie star, Winter the dolphin. After acting in a few films and becoming a Sunshine State icon, she has unfortunately passed away. But how did Winter the Dolphin die, and how old was she?
Article continues below advertisement
"While we are heartbroken by Winter's death, we are comforted knowing that our team did everything possible to give her the best chance at survival. We worked with specialists and marine mammal experts from around the country to provide her with the best care available. Our staff worked around the clock during this challenging time," Veterinarian Dr. Shelly Marquardt stated, as per Wink News. "I'm honored to work alongside such dedicated and talented professionals who gave their all for Winter."
Article continues below advertisement
How old was Winter the dolphin, and how did she die?
On Thursday, Nov. 11, Winter sadly passed away at the age of 16 years old, according to Bay News 9. The beloved film actress was known for her starring roles in Dolphin Tale and Dolphin Tale 2. She was living at Clearwater Marine Aquarium when she died, after reportedly battling a long and difficult a gastrointestinal infection. Around Nov. 1, aquarium staff had initially noticed Winter wasn't eating. She was also acting differently, so a medical team gave her treatment and antibiotics.
For a while, Winter seemed to be doing better with treatment, but her condition took a turn for the worse and was deemed "critical" on Wednesday, Nov. 10. She began receiving emergency medical treatment from a team of world renowned veterinarians, and they planned to perform surgery to treat a suspected blockage. During surgery preparation, however, Winter's blood pressure spiked, and then, her heart unfortunately appeared to give out. She passed just before 8 p.m. that night.
Article continues below advertisement
"She was pretty lively and feeling pretty good and when they started to do all the preparations with the IV and taking blood and all of that, in medical terms, you'd say she stroked out," Clearwater board chairperson, Paul Auslander, told Tampa Bay Times. "These are highly intelligent animals and you got the feeling she's been through a lot and she didn't want to go through it anymore."
Article continues below advertisement
How long do dolphins live in the wild versus captivity?
While dolphins in captivity don't face dangers such as human activity, predators, and the effects of global warming, as they do in the wild, they live much shorter lives behind glass. On average, per Whales.org, bottlenose dolphins that live in captivity live until they're a little over 12 years old (that is, if they make it past a year!). Dolphins can survive in the wild until they're up to 50 years old, and about 52.26 percent that are successfully born in captivity don't make it past a year.
Winter started living in captivity after she was rescued off the Florida coast in 2005, according to News Channel 8. She had been tangled in a crab trap line, lost her tail, and was given a prosthetic replacement, before she was taken to the Clearwater Marine Aquarium to live the rest of her life.
Would she have lived longer in the wild? It's a longwinded debate conservationists have on the regular. It's unclear, but regardless, Winter will be missed.