How to Plant Daffodil Bulbs and See Them Bloom in Your Yard
Daffodils are a reliable, beautiful way to add a floral touch to your yard, but how deep do you have to plant the bulbs if you want them to thrive?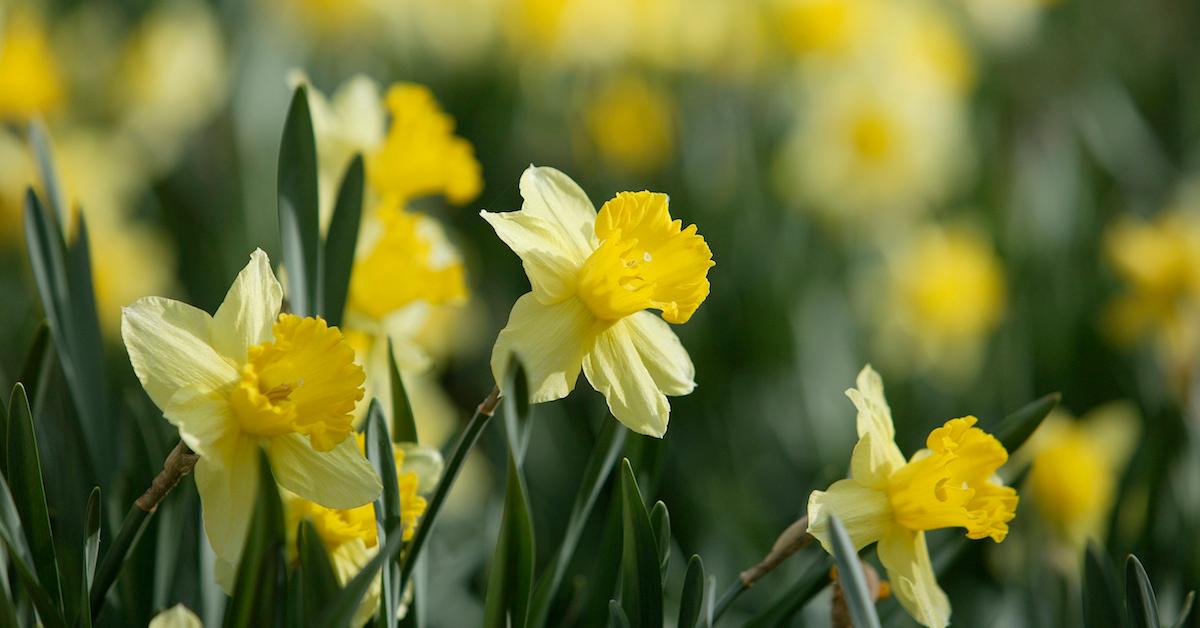 We've all seen daffodils, those beautiful little white and yellow flowers that conjure up an image of something that is both familiar, and slightly exotic. Daffodils are perennials, which means that once you plant the bulbs, they should reliably grow and bloom every year. As long as you know the proper planting methods, i.e. how deep to plant the daffodil bulbs themselves, you should be rewarded with a spectacular bouquet come springtime.
Article continues below advertisement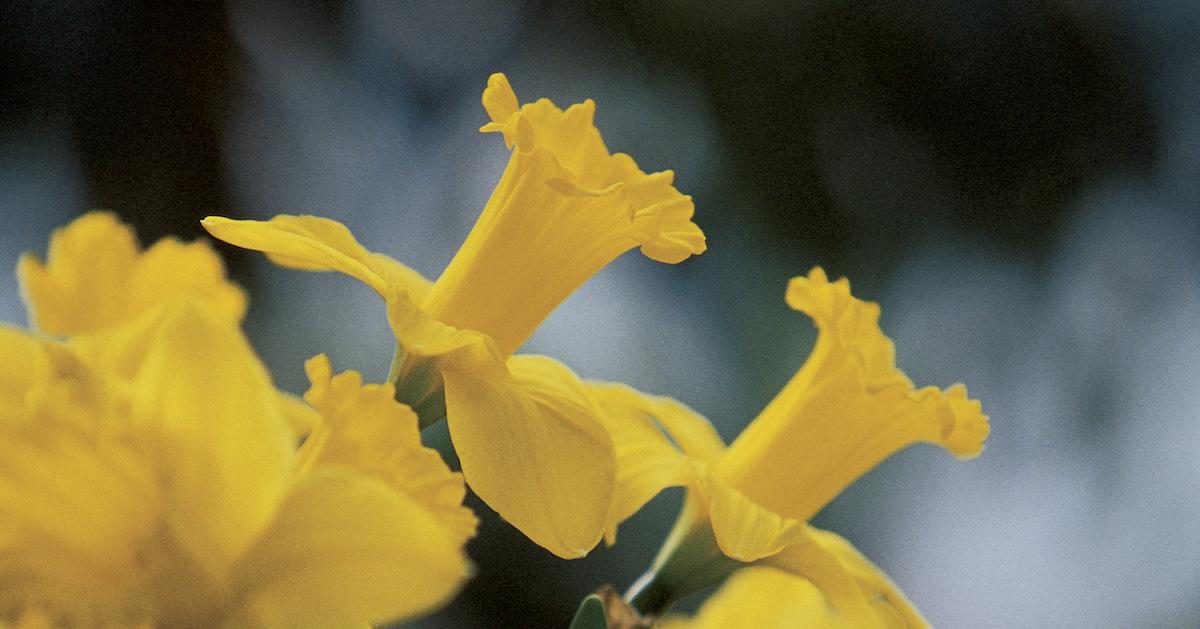 How deep do you have to plant daffodil bulbs?
Daffodils are springtime flowers that should be planted as soon as the bulbs are available, which is usually in the early autumn. Gardening Know How has a specific way of planting daffodils that takes into account the overall size of the bulb itself. Most bulbs are around 2 inches from the base to the tip. For those, you'd need to dig a hole about 6 inches deep and plant the bulb about 4 inches below the soil level. A good rule of thumb is to plant the bulbs twice as deep as the bulb is tall.
Article continues below advertisement
Larger daffodil bulbs will obviously have to be planted a little deeper, and smaller ones will need to be planted a little higher. Deep planting is used to prevent frost heave and to protect the bulbs from any accidental damage that could be inflicted by rakes, hoes, or shovels. Water the soil well after planting and cover with a thin layer of mulch to protect the bulbs from any animals that might seek to extricate them.
What type of soil is best for planting daffodils?
According to the Old Farmer's Almanac, daffodils grow best in fertile, well-drained soil that must be kept moist during the growing season. If your soil is sandier than most, plant the bulbs deeper, and if it's more like clay, plant them more shallowly. Note that daffodil bulbs are susceptible to rot if the ground is too wet, so it's important to keep an eye on your potential daffodil patch if it looks like the rain is falling too heavily.
Article continues below advertisement
How should I situate my daffodil bulbs?
Miracle-Gro suggests planting your daffodil bulbs in groups of three to five plants, spaced 4 to 6 inches apart. You can plant them individually, of course, but multiple plants will help support one another and create a nice visual effect when they finally bloom. At the same time, you could also plant them in large rows along the edge of a flowerbed by digging a 6-inch trench. If you're looking to fill a much wider space, consider planting them in blocks of 25 bulbs or more. You can even use the eventual daffodils to frame portions of your yard or garden beds.
Article continues below advertisement
Can I plant daffodils indoors?
If you want to plant your daffodils indoors, you can do so by growing them in small pots or containers. You'll want to follow the same rules as before: set the bulbs far enough down in the container so that they are about 4 inches from the surface, keep the bulbs moist but not drenched during the growing season, and once they sprout, ensure that there is enough sunlight to draw the plants up into the world.
According to DutchGrown, daffodils thrive best in containers that are between 8 and 12 inches in diameter, and around 12 inches deep. Make sure the pot and the soil itself offer plenty of good drainage to avoid any unwelcome root rot. You can plant daffodils indoors at the same time you would outdoors. That means if you plant inside in the autumn, it should come up in the spring. You can even transplant the growing bulbs to your backyard or outdoor garden once they have sprouted.
This article, originally published on Feb. 26, 2021, has been updated.