Himani the Snow Leopard Has Passed Away — Behind the Big Cat's Conservation Efforts
Who was Himani the snow leopard? The legendary big cat played a major role in repopulating the endangered feline breed during a particularly low point.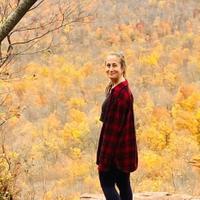 Another one bites the dust — one of the most famous snow leopards in captivity, Himani, unfortunately passed away at the age of 17 years old on Friday, Feb. 12. The remarkable feline gained notoriety at the Cape May County Zoo in Cape May, N.J. after helping repopulation efforts, as the dwindling species' numbers were once even lower than they are now. Needless to say, she will be greatly missed.
Article continues below advertisement
Keep reading for more about Himani the snow leopard, her conservation efforts, how she passed, and what you can do to help the snow leopard population to ensure they continue repopulating.
Article continues below advertisement
Himani helped rebuild the snow leopard population.
Himani was born in June 2003, and arrived at the Cape May County Zoo at the age of six years old, from Tennessee's Knoxville Zoo, according to a press release. At the time, snow leopard numbers in the U.S. were seriously low, which is why Himani was immediately paired with a male snow leopard named Vijay to hopefully rear a few cubs together through the zoo's Species Survival Program — and the results were incredibly impactful.
Together, Himani and Vijay reared four litters of healthy cubs — seven in total — who were able to continue breeding elsewhere.
"[Himani's] cubs, after maturity, would move on to other zoos across the country where they would carry on her legacy and genetics to raise cubs of their own," said the zoo, according to Press of Atlantic City.
Article continues below advertisement
How did Himani the snow leopard die?
After living and breeding at the Cape May County Zoo for 11 glorious years, Himani lost her life to a painful battle with cancer. She was euthanized "peacefully," according to The Guardian, and although she will be missed by zoo keepers, as well as those who have gone to visit her, Himani will be remembered within the conservation community for years to come.
Article continues below advertisement
"Himani was an incredible mother, and an important member of our zoo family, she will certainly be missed by the staff and visitors," said Cape May County Zoo's associate veterinarian, Dr. Alex Ernst. "We feel fortunate that she was here with us during the past 12 years. Her contributions to the conservation of her species … are immeasurable."
Watch the video, below, which showcases the cat in all her glory.
Article continues below advertisement
Why are snow leopards endangered? Here's how to help.
Scientists believe there are currently between 4,500 and 10,000 adult snow leopards living in their native countries throughout Asia, parts of the Middle East, and in Russia, according to Panthera. However, their exact numbers are unknown, as they're rarely seen, even by locals — they're elusive and very shy, which makes them very difficult to track. Their status was changed from "endangered" to "vulnerable" by the IUCN, per WCS, though their numbers are still dwindling.
According to Snow Leopard Conservancy, there are a few factors that contribute to the snow leopards' diminishing numbers — in Eastern medicine, they are valued for the nutritional value of their bones and skin. Overgrazing has also damaged their habitat and lessened food for their prey, which are mountain goats and wild sheep. They're also a common target for poachers, according to Study, as snow leopard fur is considered to be highly luxurious.
Although many zoos make efforts to repopulate certain species such as the snow leopard, zoos are notoriously controversial. That said, there are many other ways to help the beloved snow leopard population without supporting zoos. WCS is a global leader in snow leopard conservation that accepts donations. The Snow Leopard Trust also takes monthly and one-time donations. Donating to WWF's snow leopard conservation also funds studies to monitor the snow leopard's numbers, and to support community rangers worldwide.