Why Did Big Sur's Iconic Stretch of Highway 1 Collapse? Climate Change May Be to Blame
After a massive winter storm blew through the state of California, Big Sur's stretch of Highway 1 collapsed — here's why experts believe it happened.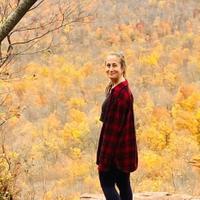 California has been hit incredibly hard by winter storms in the new year — last month, Yosemite National Park sustained millions of dollars in damage, after a massive wind storm tore through the iconic natural lands, and atmospheric river storms have been causing massive amounts of snow — and resulting mudslides — statewide. Most recently, though, an unexpected landslide tore down the Golden State's most iconic stretch of road, part of Highway 1, which overlooks the ocean as it snakes into Big Sur.
Article continues below advertisement
Why did Highway 1 in Big Sur collapse? Although it was triggered by a mudslide, scientists are ultimately looking at global warming as the leading cause — and unfortunately — they believe it could happen again within the foreseeable future. Keep reading for more on this major infrastructural loss.
Article continues below advertisement
Part of Highway 1 collapsed, and may be out of commission for quite a while.
Highway 1 is a massive and seriously gorgeous state highway that stretches through a large portion of California, but seasoned West Coast drivers know the best part is about 15 miles south of Big Sur, near the intersection of Rat Creek. It overlooks the ocean, snaking along a beautiful mountainside, and although it's undeniably scenic, it's a tough spot for such an iconic piece of infrastructure.
That particular stretch of Highway 1, however, completely collapsed and fell into the ocean after massive amounts of rain and snow hit the area at the end of January, according to CNN. The storms ended up causing major landslides along the mountainside, which "overwhelmed the drainage infrastructure." It's unclear how long it will take to repair the structure, though the 23 miles that were affected could take an incredibly long time to re-open, considering the amount of damage it sustained.
Article continues below advertisement
Why did Highway 1 collapse? It's expected to happen again, due to climate change.
As previously mentioned, the collapsed stretch of Highway 1 near Big Sur had been hit by a massive landslide, after it was hit by heavy rain and snow. According to The Guardian, however, this was effectively caused by global warming — the precipitation was brought in by a massive atmospheric river storm, which have increased in frequency and severity as global warming has gotten worse.
Article continues below advertisement
Mudslides are also created and exacerbated by climate change, because of wildfires — they essentially clear "slick paths" down mountainsides for as a clear path for debris to travel downwards. Increasing wildfires are also a result of climate change, because of dry vegetation, droughts, and hot, arid temperatures.
Although repairs will be made to this stretch of road, scientists don't think this is going to be an anomaly — they believe it will continue happening, increasing in frequency, due to the ongoing climate crisis.
"There is no question that climate change is occurring," said Gary Griggs, a coastal erosion expert at University of California Santa Cruz, the coastal scientist, as per The Guardian. "It would not be surprising to see this happening more frequently."
Article continues below advertisement
Although we hope to one day visit Highway 1 in Big Sur, our days may be numbered, if climate change worsens and continues to wipe it out with landslides.