Environmental Activist Hazel Henderson Remembered for Her Incredible Work
Environmental activist and acclaimed author, Hazel Henderson, has died at age 89, though her work lives on.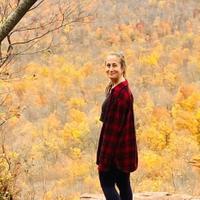 Today, environmentalists everywhere are mourning the passing of 89-year-old Hazel Henderson. She became heavily involved with environmental activism, after pushing government New York City to enforce heavier restrictions on air pollutants. She then went on to speak out about environmental justice, gender equality, and economic development. She was far ahead of her time, and will forever remain an icon in the realm of environmentalism.
Article continues below advertisement
One of her most famous quotes will forever be applicable, especially to those in power, who continue to take no action against the ongoing climate crisis.
"Sustainability is especially ripe for political controversy and opposition because fundamentally it is a new paradigm that represents significant challenges to the status quo," she once stated, as per AZ Quotes.
She continued: "The paradigm of sustainability, with its notions of limitations and carrying capacities confronts dominant paradigms of progress which do not recognize limits to unchecked growth."
Article continues below advertisement
What was Hazel Henderson known for?
Hazel Henderson died on May 22 from cancer at age 89 in St. Augustine, Fla., per a Washington Post obituary. But over the years, Henderson, who immigrated from the U.K. to the U.S., made quite a difference in the world. She became involved with environmental activism in the 1960s after noting constant air pollution emanating from garbage incinerators. She wrote to the mayor, Robert F. Wagner Jr., and to local outlets, before launching a campaign that successfully resulted in tighter restrictions.
Article continues below advertisement
"We got what we wanted," she stated in an interview at the time, "but not before the New York business community branded us as communists. That was my first lesson in how hard entrenched powers resist change."
From there, Henderson dedicated her life to making social and environmental change. According to her website, she wrote a total of nine books that pushed for a green economy, a transition to cleaner energy, and to hold major oil companies accountable for climate change.
She was also very involved with gender equality, and in 2004, founded Ethical Markets Media, a media company that conducts research, assists, and reports on new non and for-profit organizations, as well as individuals, that work on transitioning to cleaner means of energy. Needless to say, she was beyond successful in her decades-long career of activism.
If you have time, watch the below interview with her on her business, to hear some of her wisdom.
Article continues below advertisement
Henderson's legacy will continue to live on.
Although Henderson has passed, she's left an important mark in the world of environmentalism and equality.
In addition to her many published works, she taught at the University of California-Santa Barbara, held the Horace Albright Chair in Conservation, and advised the U.S. Office of Technology Assessment, the National Academy of Engineering, and the National Science Foundation for years. And despite never earning a college degree of her own, she earned Honorary Doctor of Science degrees at various universities, including the University of San Francisco and Worcester Polytechnic Institute.
She's listed in Who's WhoUSA, Who's Who in the World, Who's Who in Business and Finance and Who's Who in Science and Technology, is an Honorary Member of the Club of Rome, and shared the 1996 Global Citizen Award with Nobelist A. Perez Esquivel of Argentina.
Needless to say, she touched many lives throughout her lifetime — she will be missed.