9 Gun Control Organizations to Donate To, Volunteer For, and More
Because of the many recent shootings recently, you may be looking to get involved with or donate to one of many gun control organizations nationwide.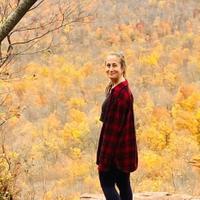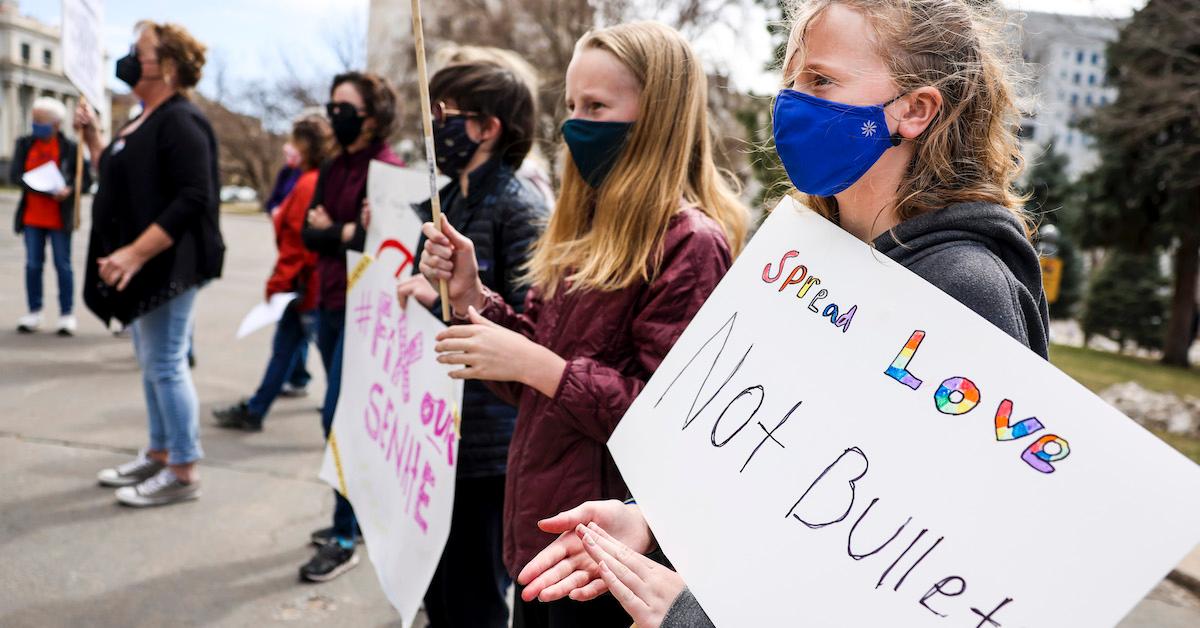 Gun violence is a serious issue that plagues communities nationwide, and it's time we put an end to it. Whether you're looking to donate, educate yourself on the matter, advocate for gun reform, or protest against the latest mass shootings such as Uvalde, there are so many gun control organizations you can get involved with. If you're interested, read about a few of our favorites, below.
Article continues below advertisement
Everytown
Everytown is one of the most well-known gun violence prevention organizations, which is solely dedicated to stopping gun violence. They look to encourage people to vote, educate communities on gun violence, and advocate for legislations that prevent gun violence. If you want to get involved you can attend one of their many marches, donate, or volunteer.
Sandy Hook Promise
You've likely heard of Sandy Hook Promise — after the infamous 2012 elementary school shooting, the national nonprofit was founded by parents of children who lost their lives in the tragedy. In addition to uplifting voices of survivors, the organization has implemented its Know The Signs program, which teaches students and adults to anticipate and prevent violence, and works closely with Sandy Hook Promise Action Fund, which looks to change policies. You can get involved by volunteering, donating, or advocating.
Article continues below advertisement
Brady United
Brady United works to change gun reform legislations. The organization passed the Brady Law in 1993, a few years after former White House Press Secretary, Jim Brady, was shot in the head during President Regan's assassination attempt. Moving forward, the organization has worked to involve people of all races and political views to work for gun reform laws. You can join your local chapter, donate to the cause, or attend events like the one above.
Article continues below advertisement
Giffords
Led by former U.S. Representative Gabrielle Giffords, who is a survivor of gun violence, Giffords is an organization that's dedicated to mobilize voters, fight against gun-related injustices, and advocate for solutions to gun violence. You can donate to the organization's valiant efforts, sign up to stay informed on related matters, and participate in protests.
Article continues below advertisement
CSGV
Since 1974, The Coalition to Stop Gun Violence (CSGV) has been working to draft, pass, and implement laws that prevent gun violence. The organization works works with scientific experts and data to develop concepts for Extreme Risk Protection Order (ERPO) laws, which focus on behavioral risk factors, addressing gun violence in all forms. The organization also looks to take down and expose the NRA's toxic agenda, using lobbyist tactics.
Get involved by donating or joining the team.
Article continues below advertisement
Moms Demand Action
Moms Demand Action, which is a subsidiary of Everytown, is a grassroots movement that fights for public safety measures, consisting of parents, students, community members, and survivors alike. They do all kinds of community work, and partner with local business leaders, to get more populations on-board with the idea of gun reform. Since the group formed after the 2012 Sandy Hook shooting, chapters have been established in all 50 states, so it's easy to get involved.
Article continues below advertisement
Protect Our Schools
Protect Our Schools calls on the public to get more involved with advocating against gun violence. Using educational measures, the organization encourages people to pledge to get involved, vote, and come to events like March For Our Lives, which campaigns for gun reform. If you're looking to get more educated on the matter, this is definitely a one-stop shop.
Article continues below advertisement
IANSA
International Action Network on Small Arms (IANSA) looks to improve firearm regulations and policies. The organization researches, advocates, and campaigns to promote local, national, and worldwide security measures, working with policymakers, the public, and the media, while also uplifting survivors' voices and increasing the role of women in gun violence conversations. As an advocate, organization, or survivor, you can for educational and campaigning opportunities.
Article continues below advertisement
Any state-funded organization