8 Greenpeace Protestors Arrested in the U.K. for Blocking Russian Oil Tanker
A Russian oil tanker in Essex, England was forced to make a U-turn in the Thames River, after protestors blocked its path. Eight have been arrested.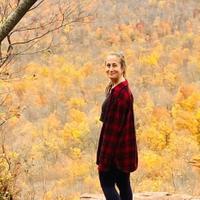 We're always thrilled to see people fighting for the well-being of the planet — even if it means they get punished for doing so.
Just a few months after Russia invaded Ukraine, Greenpeace U.K. protestors blocked a Russian oil tanker from making its way to a major port in Essex, England. The oil tanker was forced to make a U-turn, as its path was completely blocked, and eight protestors were arrested in the process.
Article continues below advertisement
"The U.K.'s attachment to fossil fuels has backfired in the worst way possible – we're funding a war, our energy bills and fuel costs are sky-high, and we're driving the climate crisis. It has to stop," Georgia Whitaker, an oil and gas campaigner at Greenpeace U.K., stated in a press release. "Putin invaded Ukraine nearly three months ago, and yet fossil fuel money from the U.K. is still funding his war chest."
She continued:
"Ministers have kicked a ban on Russian oil imports to the end of the year despite strong public support for it... To stand up to Putin, bring bills down and tackle climate change, the Prime Minister must get us off fossil fuels as fast as possible, stop ludicrous energy waste from our substandard draughty homes, and prioritize cheap, clean, homegrown renewable power."
Article continues below advertisement
What to know about Greenpeace U.K.'s latest protest against Russian oil:
Greenpeace U.K. is being widely celebrated after protestors forced a 183-meter long tanker, which was carrying 33,000 tonnes of Russian oil, to make a U-turn in the Thames River. A group of 12 volunteers with the organization evaded security on the night of Sunday, May 15, and used Greenpeace's Russian Tanker Tracker to monitor the incoming shipment at Navigator Terminals in Essex. Police arrested eight protestors the following morning, who were still present at the scene, for trespassing.
Article continues below advertisement
Since the start of the Russia-Ukraine war alone, the U.K. has imported almost 2 million barrels, or about £220 million worth of Russian oil, per the press release. Now, protestors with the organization, as well as other environmentalists, are demanding that the U.K. government stop doing so, to funnel money into the war in Ukraine and maintain fossil fuel dependence.
The tracker protestors used is being utilized in countries worldwide, including the U.S., Denmark, Sweden, Poland, and beyond.
As of right now, the U.K.'s Business Secretary, Kwasi Kwarteng, has vowed to stop trading oil with Russia by the end of 2022. And luckily, they're starting to look to cleaner means of fuel — Transport Secretary, Grant Schapps, is promising to expand charging ports for EVs by 2030, including in rural areas.
Greenpeace is demanding the government end its reliance on fossil fuels altogether, and although that could take more time than it takes to ban Russian oil, we hope to see it happen soon.
Article continues below advertisement
An EU Russian Oil ban is in the works.
Right now, countries in the European Union (which no longer includes the U.K., due to Brexit), are struggling to find a solution regarding a Russian oil ban. According to Politico EU, the organization, which is comprised of 27 countries, intended to come to a conclusion Sunday, but won't until later this week. Banning Russian fuel is viewed as difficult for countries that are heavily reliant on it, like Hungary, Slovakia, and the Czech Republic.
If the EU phases out Russian oil, it will take place in six months, with refined oils banned by the end of the year. Some countries are requesting a longer time frame to phase out Russian oil, as they don't view it as realistic.
Hopefully, more of Europe hops aboard soon, as cutting ties with Russia's oil industry is becoming increasingly more essential, as the war rages on.