Gisele Bündchen Embraces Nature in Cover Shoot for 'Vogue Germany's' Sustainability Issue
Vogue Germany chose Gisele Bündchen to cover its special environmental issue.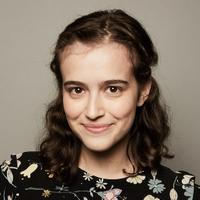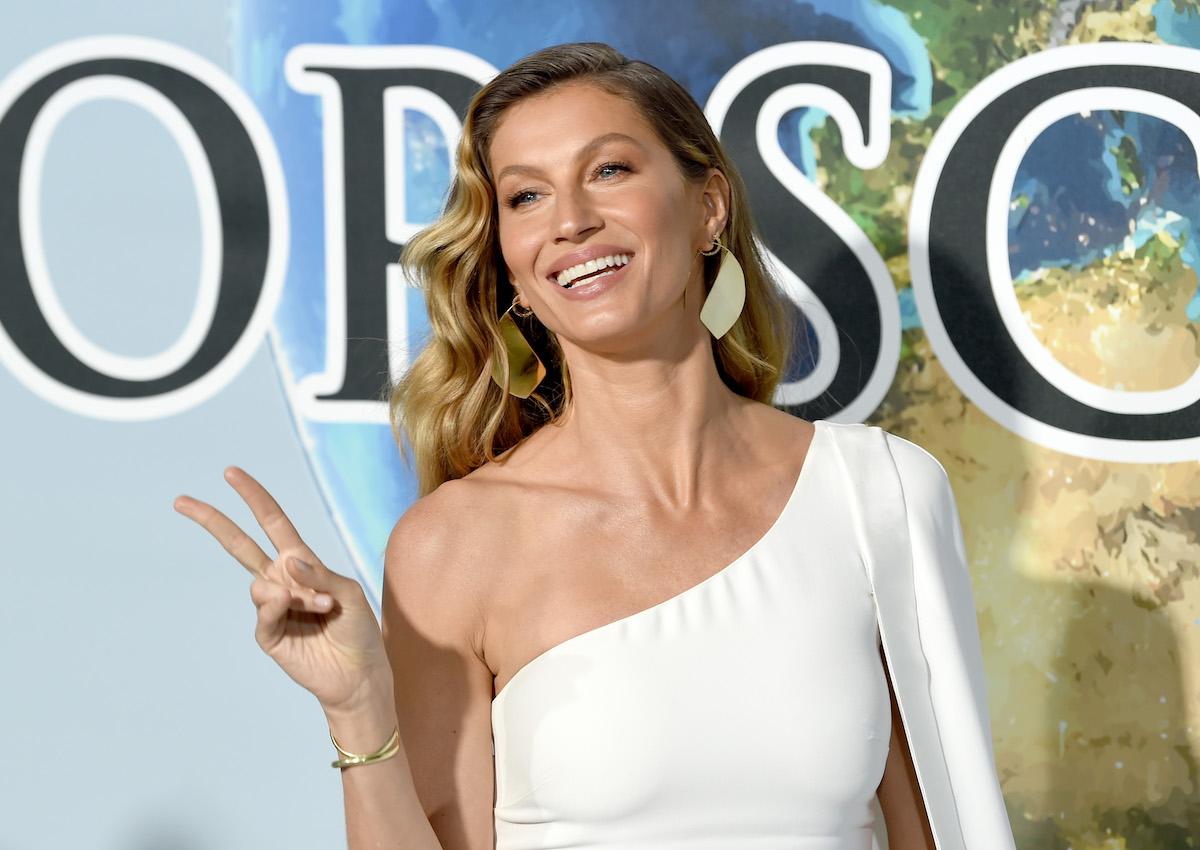 Vogue Germany's April 2019 issue is all about sustainability in the fashion industry — so naturally, supermodel and environmentalist Gisele Bündchen was chosen to grace the cover. For the cover story, Gisele got to combine her modeling chops and her passion for the earth, posing for a series of editorial shots amongst nature.
Article continues below advertisement
"Nature is where I feel the most comfortable; it's where I find my balance," Gisele told Vogue Germany, as per the magazine's Instagram. Gisele echoed her excitement about being part of the magazine's environmental issue in a post on her Instagram page. "I'm so happy to be a part of @voguegermany special edition dedicated to the environment and sustainability," Gisele captioned the photos on Instagram. In total, there are five shots, each of which shows Gisele in the ocean, embracing the water, sand, and sun.
Article continues below advertisement
The photos were taken by photography duo Luigi and Iango in Santa Teresa, a small town in Costa Rica, where Gisele has a house with her husband Tom Brady and their children. According to Bustle, the model has German roots and used to speak German, but she no longer does — which may be why she did not participate in an interview with Vogue Germany for the cover story. But luckily, the model has made her passion for sustainability clear on many occasions in the past.
For example, Gisele is a global United Nations Environment Goodwill Ambassador. According to her page on the UN's website, after observing firsthand the water pollution and deforestation in the Amazon more than a decade ago, she was inspired to rebrand her footwear line to spread awareness and raise money for the issue. And in 2008, she and her father founded the Clean Water Project, aka Projeto Água Limpa, in her hometown of Horizontina, Brazil. The charity planted 40,000 trees in the region to help recover the land, the UN noted.
Article continues below advertisement
In 2011, Harvard Medical School honored Gisele for her work for the environment with a Global Environmental Citizen Award, as per PopSugar. That same year, at the International Green Awards, Gisele was presented with the Best International Green Celebrity Award, according to Tree Hugger. And most recently, last month, the UCLA Institute of Environment and Sustainability honored Gisele and Barbra Streisand at the Hollywood for Science Gala, as per the Boston Globe.
"Our planet needs our care, now more than ever. We need to listen to the signs Mother Nature has been giving us and change our ways," Gisele wrote in an Instagram post last week, reflecting on the UCLA event. "No matter where we are from, we are ALL sharing this planet…we are all connected! We need to use our unique gifts and collaborate with each other, so we can find ways to preserve this beautiful planet we call home." Brady congratulated his wife on the honor on Instagram as well, calling her a "warrior for the environment."
Article continues below advertisement
And as a UN Goodwill Ambassador, Gisele has made passionate speeches about why we need to better care for the environment. In September 2017, the activist spoke at a meeting of the Global Pact for the Environment, hosted by French President Emmanuel Macron. "The damage we are doing to our environment not only affects all of us, but also does irreversible damage to our planet and to future generations," a teary-eyed Gisele said at the meeting, via a video posted on the UN's Audiovisual Library. "We must stop leading with the idea of 'Out of sight, out of mind. If we don't see it, it won't affect us.' But it will, because everything in this world is connected. The trash, for example, that magically disappears from our houses every day, it's going somewhere. It's going to landfills, rivers, and oceans, contaminating fish, water sources, and coming right back to our table."
And Gisele puts her money where her mouth is when it comes to preserving the earth. For example, at the recent Hollywood for Science Gala, she wore a "beautiful sustainable dress" designed by Stella McCartney. Additionally, she and her husband follow a mostly plant-based diet, with a focus on organic vegetables and whole grains. The couple doesn't eat dairy, and they only eat meat occasionally. Viva! recently published a study called "How livestock farming is killing the planet," which concluded that the best solution to saving the earth amidst today's climate issues is simply to stop eating animals.
It's clear that Gisele is passionate about preserving the earth for future generations, and it will be interesting to see how she continues to exemplify that dedication.