American Girl's "Conversations for Change" Series Honors Activist Genesis Butler
14-year-old vegan activist, Genesis Butler, has been honored by American Girl doll through the toy company's "Conversations for Change" series.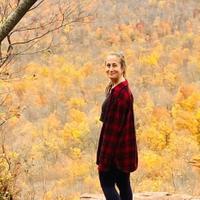 Aside from designing our own American Girl doll lookalikes, many of us would have killed for American Girl doll to highlight us in one of their incredible books — and 14-year-old climate activist Genesis Butler is living that dream. The longtime vegan and founder of Genesis for Animals and Youth Climate Save was recently highlighted by the beloved toy company in a book and web series called "Conversations for Change," and needless to say, we're extremely jealous.
Article continues below advertisement
"Partnering with American Girl to spread my message about the connections between climate change and animal agriculture really made me hopeful because American Girl has such a huge audience," Genesis told VegNews. "It also makes me hopeful because this shows companies like American Girl are helping to raise awareness on all causes of climate change, not just fossil fuels, which there is so much focus on."
Article continues below advertisement
Genesis' partnership with American Girl will inspire girls everywhere to make a difference:
Just in time for Earth Month, as well as American Girl's 35th birthday, the popular toy company is celebrating a host of teen activists as part of its Conversations for Change series, according to American Girl. The most recent episode, titled "Use Your Outside Voice: Climate Change," features 14-year-old Genesis Butler alongside other important young women in the sustainability space, showing fans around the world how they can also use their voice for important causes.
Although there isn't yet an exclusive Genesis doll available, the brand also featured the activist teen in two books in the past several months. The first, which came out at the end of 2020, titled Kira's Animal Rescue, was inspired by the 2019 bushfires in Australia. The second, which came out at the beginning of April 2021, Love the Earth, was a useful guide that will inspire young girls everywhere to join the global fight against the ongoing climate crisis.
Article continues below advertisement
Genesis' story is seriously inspiring:
Genesis has been vegetarian since she was 3 years old, and vegan since age 6. As a kid, she was attending climate change rallies with her family, posting about life as a young vegan child via Instagram (her account was formerly titled A Vegan Child's Journey), and was featured as a subject in the documentary Vegan: Everyday Stories. By age 10, she was selected to speak in a TED Talk, discussing her opinions on the agricultural industry and it needs to change, for the sake of our planet.
Article continues below advertisement
Years later, Genesis caught the eye of an American Girl editor who was particularly inspired by her work with Million Dollar Vegan, an international organization that educates people on the benefits of abiding by a plant-based diet, according to VegNews. With the organization, Genesis reached out to the Pope, requesting that he go vegan for Lent.
Article continues below advertisement
Who else was featured in American Girl's "Conversations for Change" series?
As previously mentioned, American Girl's inspiring series features several young activists. It also includes Iris Zhan, the co-founder of Fridays For Future Digital and her local Sunrise Movement chapter; as well as Haven Coleman, the co-founder of U.S. Youth Climate Strike and Arid Agency.
Needless to say, each of their works have inspired many young women around the world to do their part.