The Karakum Desert's 'Gates of Hell' Sinkhole May Close After Almost 50 Years
Why are the Gates of Hell closing? The notoriously dangerous sinkhole, which is located within the Karakum Desert, has been open for the last 50 years.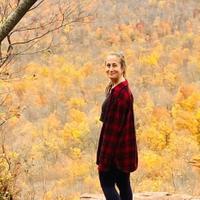 It's only the second week of 2022, and big (albeit, weird) things are already happening.
A famously large sinkhole located in Turkmenistan's Karakum Desert, which been aptly named the Gates of Hell, may actually be closing up after close to 50 years. Although it's supposedly a hot tourist attraction for those who visit, the country's president, named Gurbanguly Berdymukhamedov, is ordering scientists to have it "sealed" due to its exorbitant impact.
Article continues below advertisement
Not only does the crater pose both health and environmental risks, but it also creates major business limitations for the country's economy. Therefore, Berdymukhamedov wants to take yet another stab on sealing it, after almost five long decades.
"We are losing valuable natural resources for which we could get significant profits and use them for improving the well-being of our people," Berdymukhamedov stated, according to Live Science.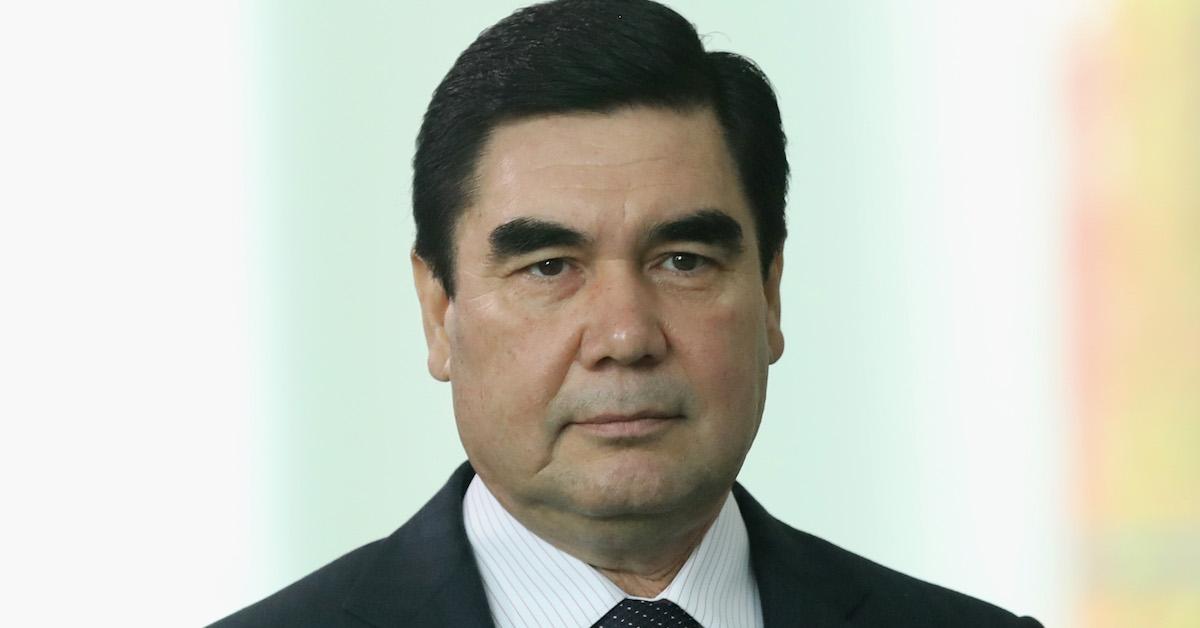 Article continues below advertisement
What is the Gates of Hell?
We may have to say goodbye to Turkmenistan's famous Gates of Hell, which is also known as the Darvaza Crater.
Per CNN, this flaming hot sinkhole first formed in the 1970s in the town of Darvaza, while the Soviet Union was drilling for gas in the Karakum Desert. The ground unexpectedly collapsed, and scientists apparently ignited the 229-feet-wide and 65-feet-deep hole, so natural gas wouldn't spread. Because of the natural gas, however, the fire never went out. That's why it still burns today.
Despite the fact that this fiery toxic waste site happens to be one of the country's dazzling claims to fame, President Berdymukhamedov ordered its imminent closure, asking that everyone in his cabinet to find a way to seal it up.
Per CNN, a state-run newspaper called Neytralny Turkmenistan, claims Turkmenistan's deputy prime minister "was instructed to gather scientists, and if necessary, to attract foreign consultants and find a solution for extinguishing the fire."
Article continues below advertisement
Per Metro UK, there is reportedly no deadline for this project — and based on the strength of the flames — it may not successfully be extinguished anytime soon. But since he became president in 2006, Berdymukhamedov has attempted to extinguish the fire more than once, and this may finally be his successful attempt at doing so.
Article continues below advertisement
Why is the Gates of Hell so dangerous?
As previously mentioned, the Gates of Hell are a fiery gaseous hole in the middle of the desert — therefore, it poses some obvious risks. According to France24, Berdymukhamedov took to state television on Saturday, Jan. 8, expressing environmental and economic concerns.
On one hand, it's an oil drilling site that is not only spewing natural gas, but also emissions from the ongoing fire.
Not only does this put nearby communities, but also the environment, at risk.
It also prevents businesses from opening in the nearby town of Darvaza. The country as a whole doesn't get much in the way of tourism, and this certainly isn't boosting the economy — despite the fact it's probably one of the country's most well-known landmarks.
Although it's vaguely interesting to have a sinkhole filled with flames, it's probably best to part ways with this one, for the sake of our ozone layer.