February 2022's Full Moon Is Valentine's Day Week — So Expect Romance
The February 2022 full moon, aka the Snow Moon, will be making an appearance this week — here's how to see it, what it represents, and more.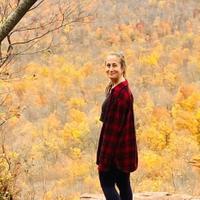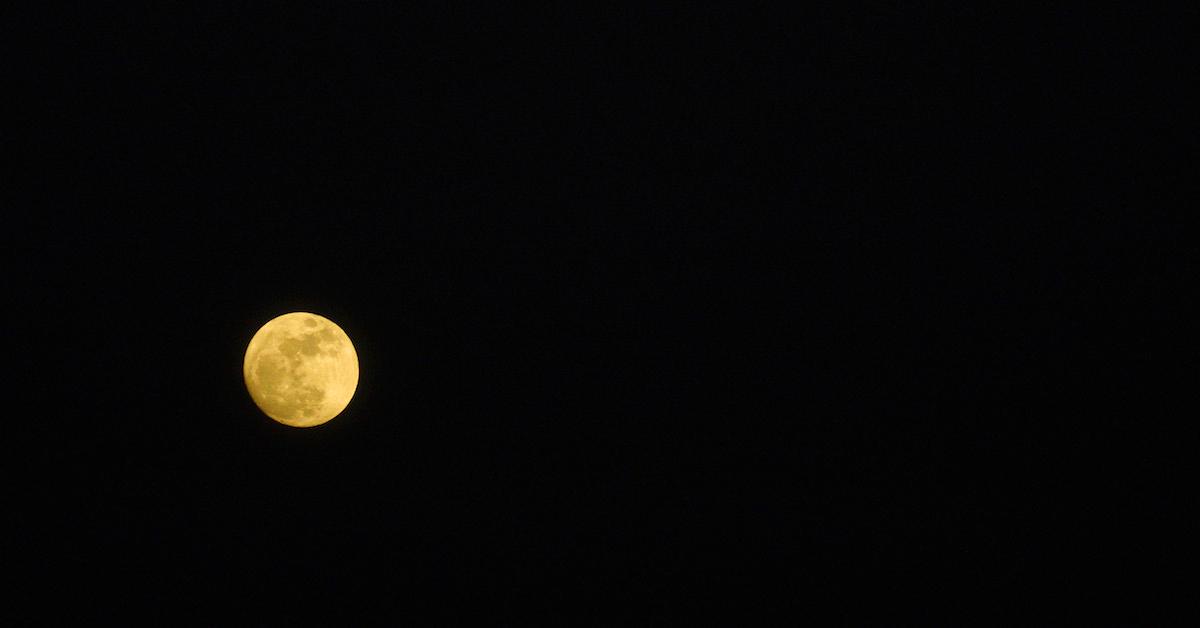 Although there's generally at least one full moon per month, the February 2022 full moon is incredibly special. Known as the Snow, Storm, or Hunger Moon, it's going to coincide with Purim Katan (aka little Purim) as well as the Chinese Lantern Festival. It's also emerging only a few days after Valentine's Day, bringing an air of romance to our night skies.
Article continues below advertisement
Astrology nerds, astronomers, and selenophiles are super excited for the Snow Moon, to say the least.
"PASS IT ON: The next full Moon arrives on Wednesday night, Feb. 16th," meteorologist Mark Tarello tweeted last week, on Feb. 7. "During the month of February, this Moon is known as the Full Snow Moon."
Grab your cameras, a mug of hot chocolate, and maybe a telescope, if you're one of many who are looking forward to catching up-close views of the Snow Moon this week.
Article continues below advertisement
How can I catch a view of the Snow Moon?
February's full moon (aka the Snow Moon) will be visible in the Northern Hemisphere as of Wednesday, Feb. 16. Around 11:57 a.m. EST, and on Thursday morning in China Standard Time, it will appear opposite the sun for approximately three days, according to NASA. During this time, Regulus, a bright star, will be shining nearby — try and spot it, if you can. As long as light pollution is relatively low and if skies are clear, you'll likely be able to see both with the naked eye.
Article continues below advertisement
Native American tribes in the Northeastern U.S. referred to this as the Snow or Storm Moon, because of the heavy snowfall (pre-global warming) during this time of the month. Because bad weather negatively impacted hunting for people at the time, it was also sometimes called the Hunger Moon. And according to AL.com, the Dakota tribe called this the Raccoon Moon, while Algonquins called it the Groundhog Moon.
Other old European names for this moon are the Wolf Moon and Candles Moon (which is linked to the Feb. 2 holiday known as Candlemas).
Article continues below advertisement
What is the meaning behind the Snow Moon?
Spiritually, there's a lot to look forward to with the incoming Snow Moon. According to mindbodygreen, the full Snow Moon will be in Leo. It will make everyone feel confident, and inspire people to put their best foot forward, regardless of the situation.
Love planets Venus and Mars are also expected to connect in Capricorn that same night, which means love and passion will definitely be in the air.
Article continues below advertisement
To get the most out of a full Snow Moon in Leo, MBG recommends taking a chance, and summoning courage if the timing's right. It also advises people to make bold moves, to take some dance breaks, and to pursue new passions — whether it be a new project, or a new romantic interest.
And of course, even though the moon is appearing a few days after Valentine's Day, keep the romance steamy. Seriously — who said we only have to show the people we love a little extra affection once a year?
Green Matters' new book, Green Living, is the perfect guide to living an eco-friendly lifestyle for people at every stage of the process. You can order Green Living here.